The Enterprise Level Membership Plugin for WordPress
---
Solutions for every business
MemberMouse is built to support anything you can dream up.
Explore the features that empower coaches, entrepreneurs, course creators and more.
---
Built to Last
For over 13 years, MemberMouse has been the leader in solutions for membership and subscription businesses on WordPress. We are an independently-owned small business committed to nurturing authentic relationships, and designing the most reliable, flexible, and scalable WordPress membership plugin.
---
Quick links to great things
---
13+ Years of Happy Customers
We love our customers and are thrilled to be a part of their success.
Customer Showcase View All Reviews
---
MemberMouse is a lifesaver, and after using several alternatives it's our go-to choice for membership sites. I personally love that MM uses a monthly billing revenue model, because it incentivizes the developers to keep the software up to date and constantly improve and expand its functionality, which is a key element most the competitors are missing - sitting stagnant and outdated after years!
Cody McKibben
Thanks for everything MemberMouse has done this year. You all are awesome and it's made my site so great. Appreciate you all!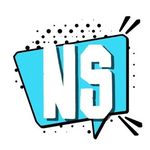 Nahuel F.A.
MemberMouse has given us an edge on our competition by allowing us to have such an easy to use system. We are constantly receiving feedback on how simple it is to navigate and make purchases on our website, and this is largely in part to how MemberMouse incorporates its features. We love MemberMouse's customer management feature that allows us to personalize our relationship with our customers. We get to know better what they like about our service, allowing us to serve them better. The Protected Content feature makes it easy for us to monetize our product while making it painless for customers to access our content. We love... read more
Darren Shanley
EfficaceMente.com is the leading Italian site on personal development, with more than 1 million page views per month and 55k newsletter subscribers. EfficaceMente has multiple eCourses on different subjects and we use MemberMouse to deliver them to our customers. MemberMouse was especially useful to streamline all the selling and delivering process of our eCourses. Introducing the 1-click upsell resulted in an immediate +18% increase in sales. In general, thanks to MemberMouse our customers can now manage all of their purchases in much more easy way.
Andrea Guiliodori
Industry Leading Support
Our dedicated support staff are available 7 days a week, 9 AM to 5 PM PST, to assist with any questions you have. We pride ourselves on our personable and detail-oriented service. Our support suite is one of the most extensive in our industry, and the high level of documentation demonstrates our commitment to helping you achieve success with our software.
2022 Support Stats
---
94%
Customer Satisfaction
1.5 hours
Avg. Response Time
765+
Support Docs & Videos
---
Integrate & Build
Integrate the tools you already use with the MemberMouse Platform using our built-in integrations or build your own with our powerful developer tools.
---

---
Get Started Today
Start building your membership site with MemberMouse!
Please enter a valid email and try again
Easy setup • 14 day free trial • Cancel at any time
---
"At the heart of any good membership software are people. Ours, and yours. Here at MemberMouse, we are proud to serve you so that you can make a difference in your members' lives. Let us know how we can help."