Let us set you up for success!
Whether you want to get up and running quickly, are looking for migration help, or need some flexible, in-depth support, we offer a service that's perfect for you.
---
Flex-Time Consulting
Want to have a membership specialist available on demand who knows your business and your needs? This is the beauty of the Flex-Time Consulting package. This package gives you 5 hours of individual solutions consulting with a dedicated Customer Success Specialist. Your time can be used for any combination of setup, training, implementation, troubleshooting or general consultation.
Time is registered in 15-minute increments, so you can have a 10-minute call or a 1-hour session, as you need, without worrying about wasting time credits. Use in a block or separately. Anytime. Forever.
**Additional consultation hours can be bought in 5-hour increments.

Purchase the Flex-Time Consulting package for $425
or contact [email protected] with additional questions
---
Rory McCracken - Featured Site Builder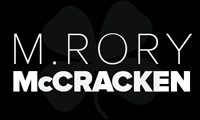 Rory McCracken is a MemberMouse implementation partner who specializes in custom design, development and expansion of WordPress websites for individuals, small businesses, non-profits and more! He has many years of experience building various types of membership sites with MemberMouse and would be happy to help you do the same.

Contact: [email protected]
Website: https://rorymccracken.com
MemberMouse Work Example: Divine Harmony – customer success story
Services:
Web Design
Web Development
Web Maintenance
Graphic Design
Print Design
Tech Support
Online Course Development
Email Marketing
---
Codeable Partnership

If you have one (or two) one-off projects or need help with the initial setup of MemberMouse, we've developed a partnership with the WordPress freelancer resource Codeable to assist you in finding the most competent developer for your needs.
Start a Project with Codeable and Get a Free Estimate
Got a MemberMouse customization project? Codeable is a service that connects you exclusively with pre-vetted freelance WordPress developers who can complete projects of all sizes with guaranteed quality. They have a thorough application process to ensure that you are matched with experts specifically qualified to work with MemberMouse and WordPress. Ultimately, you get to choose the developer based on Codeable's recommendations.
Pricing is $70-$120 per hour and estimates are based on # of hours, complexity and urgency.
Highlights:
One-time or ongoing projects
530+ pre-vetted WordPress experts at your service
Helped 16,000+ customers with customization projects
Free estimate with no obligation to hire
28-day warranty period for bug fixing

Get a Free Quote from Codeable