A Special Loyalty Offer For You
Access the tools to grow and scale smarter and easier

Run an even more profitable business
when you unlock our Advanced features for $24 / month

That's 70% OFF the usual Advanced rate of $79 / month
AND $5 less than the monthly Builder plan
Get the Advanced Plan Upgrade Offer
In-depth Reporting   •   Social Sign On   •   Enhanced Subscription Management
UserVoice Integration   •   Affiliate Editing Options   •   Segmented Employee Roles
Allows for up to 50,000 Members   •   Email Support & Help Center
For a limited time, you get all our Advanced features including…
Advanced Reporting & Analytics
Get access to essential data, including LCV, churn, retention and sales by product. All critical to running a successful business.
Enhanced Subscription Management
Customer needs a bit more time to make a payment? Easily reset or change billing dates for stellar customer service.
Social Sign On Functionality
Allow for simple login using Facebook, Twitter, Google or LinkedIn with a click of a button.
More Affiliate Options
Is an affiliate missing credit for a sale? No problem. Add or change affiliate and sub-affiliate information for any transaction.
…and more. Once you add in the Advanced features set, you have the extra flexibility you need to customize your workflow and the extra insight for clear-eyed planning and decision making.
Powerful reporting features for better decision making
Embrace a data-drive approach with the right metrics at your fingertips. It's the most reliable way to scale your business and bring revenue in the door. Entry level MemberMouse plans get access to basic reporting. Customer Value, Churn and Retention reports require a MemberMouse Advanced Plan or above. This reporting suite gives you the metrics you need to grow your membership or subscription based business by the numbers.
Benefits To Upgrading
Powerful Metrics To Grow Your Business
Lifetime Customer Value (Essential)
Churn & Retention (Increase Profits)
Customer Value by Source (Analyze Marketing)
You can't get this level of reporting with any other WordPress membership plugin on the market.
Get Advanced Plan Upgrade Offer
13+ Years of Happy Customers
We love our customers and are thrilled to be a part of their success.
---
MemberMouse adds tremendous value to our business. We do thousands of individual transactions every month, and we therefore needed an "enterprise" quality membership website plugin to support and run our business. MemberMouse is simply the best product on the market.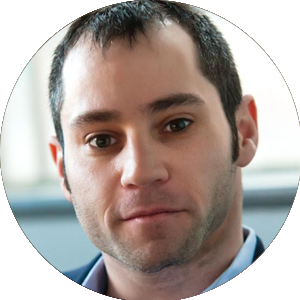 Seth Rosen
MemberMouse is what powers our site and makes it so easy to manage. It handles our all of our billing and content protection. One of our favorite features is the robust built-in tracking (including churn and customer lifetime value). We look at this dashboard every day and it's easy to manage our traffic knowing the numbers at a glance.
Ryan Lee
We tried a lot of different subscription platforms before landing on MemberMouse, and none of them really came close to what this one has to offer. While it's not a perfect system, they're constantly upgrading it to make it as perfect as it can be. By including a subscription service, we've increased our sales by about 500% over the past year (woohoo!), and we have very little support burden due to the automated nature of MemberMouse.
Neely Quinn
I have used other membership software in other businesses. MemberMouse is so well integrated with WordPress. Everything is intuitive and for lack of a better word, hackable. If I can think it, I can usually figure out how to make it happen with MemberMouse.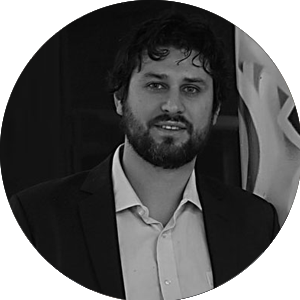 Matthew Ende
I was impressed with the level of documentation and support that MemberMouse provided for the migration process. All of your videos were up-to-date and walked me through the process step-by-step. That gave me a lot of confidence in MemberMouse and helped me know I was making the right decision. As I was migrating over I found out about a lot of exciting features that I had always wanted with the other plugin.

I'm happy to report that since switching to MemberMouse, I've increased my overall revenue by 200%!
George Papazov
I really like the ease in which I can protect pages between members and prospects. The other great feature is the ability to analyze the analytics. I love that I'm able to see how many pages they've accessed and what exact pages they are accessing. This provides great feedback and insight into what information members are consuming to help create new content.
Emily du Plessis
Upgrade today and add your voice to these entrepreneurs!