How to Double Revenue in 6 Months with Martin Wilson
By Matt Brown on August 28, 2018

Starting a business isn't a walk in the park. In fact, it's more like an intricate, multi-leveled puzzle that knows exactly where you as an entrepreneur need to be tested. To further complicate things, the skills and knowledge that help you complete one level of the puzzle won't necessarily help you solve the next.
As entrepreneurs I think we can all relate to being in a position where we don't know how to get from where we are to where we want to go. Maybe we haven't even gotten started yet. Or maybe we've had some success, but we've reached a point where the wind seems to have left our sails and the business is at a standstill. That's why for this episode of the podcast, we brought on growth consultant Martin Wilson.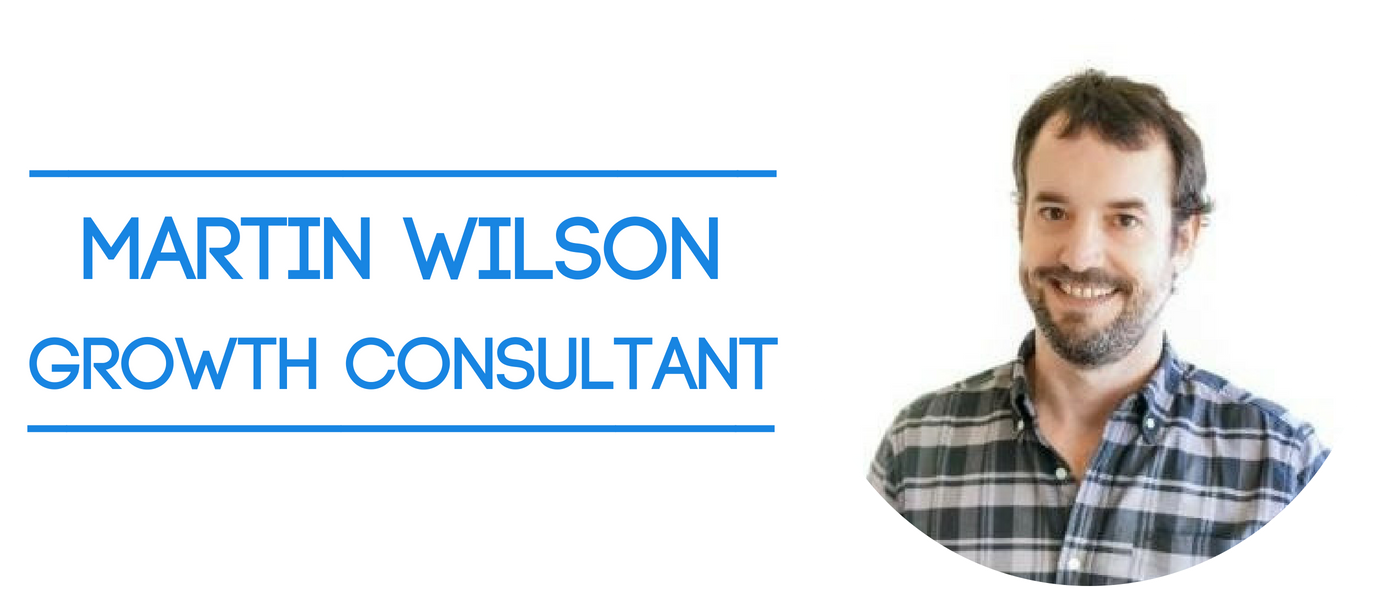 "I love working with passionate people on tough business problems, making an impact, and seeing the merging of strategy and execution."
Martin has a 20-year career spanning technology-to-consumer products. He's worked across the full spectrum of business: from small and medium sized organizations to Fortune 100 companies. After leading two start-ups and becoming an angel investor, Martin now focuses on his passion: helping small businesses radically grow their revenue.
Martin recently wrapped up a consulting project where he helped double his client's revenue within 6-months. He shares the strategies, mindsets, and frameworks he uses to consistently transform stagnation into growth.
In this episode you'll learn: 
How Martin went from enlisting in the Army after high school to strategizing with the board of directors for Fortune 100 companies [02:06]
Why Martin loves working with small companies [3:28]
The two areas to focus on if you want to achieve growth [5:36]
What is the Valley of Death for businesses? [7:00]
The litmus test Martin uses to evaluate potential clients [9:10]
A key difference between making a market and fulfilling a need in a market [10:50]
Martin shares a personal story demonstrating how our strengths can become our weaknesses [12:44]
Why entrepreneurship is really a journey of self-realization [14:37]
Doubling revenue in 6-months [15:33]
The danger of "groupthink" – especially for small companies [19:56]
How to uncover deadly assumptions and hidden problems with a technique called the 5 Why's [21:20]
Why entrepreneurs need to adopt a risk-adverse mindset [22:56]
Is your business a rowboat or sailboat? [24:30]
A piece of advice for ALL entrepreneurs [25:58]
Steering towards success with Big Hairy Goals & 90-Day Action Plans [28:40]
The antidote to curb the inner voice persuading you to drink scotch and play video games [38:18]
A resource to help newer entrepreneurs sidestep a tough lesson [41:38]
Resources Mentioned: 
Thanks for Listening!
Do you have any thoughts, insights, or questions about growing a business? Join our discussion and add a comment below. We'd love to hear from you!