"Literally doubled my sales"
"The upsell revenue rocks"
"Reports Suite saved me"
The Enterprise Level WordPress Membership Plugin
Join thousands of Entrepreneurs who have together served over 10,000,000 customers!
Our 100% No-Risk Money Back Guarantee
You are protected by our 100% No-Risk Guarantee. If you don't like MemberMouse over the next 14 days, we'll happily refund 100% of your money. No questions asked.
---
All pricing is in USD. You can change plans or cancel your account at any time.
* Special introductory pricing, all annual renewals are at full price.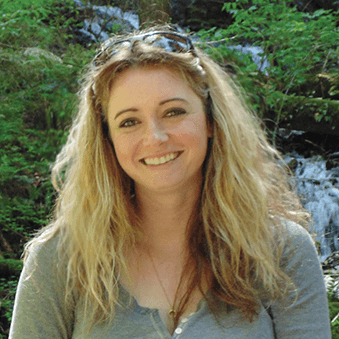 "MemberMouse is enterprise-level software, very scalable, that's also suitable for someone just starting out. With other plugins, oh my goodness, you end up having to buy all these different extensions. MemberMouse has those features already in place and they just work. And it's very well documented. That's really important."
"MemberMouse adds tremendous value to our business. We do thousands of individual transactions every month, and we therefore needed an "enterprise" quality membership website plugin to support and run our business.
MemberMouse is simply the best product on the market.
"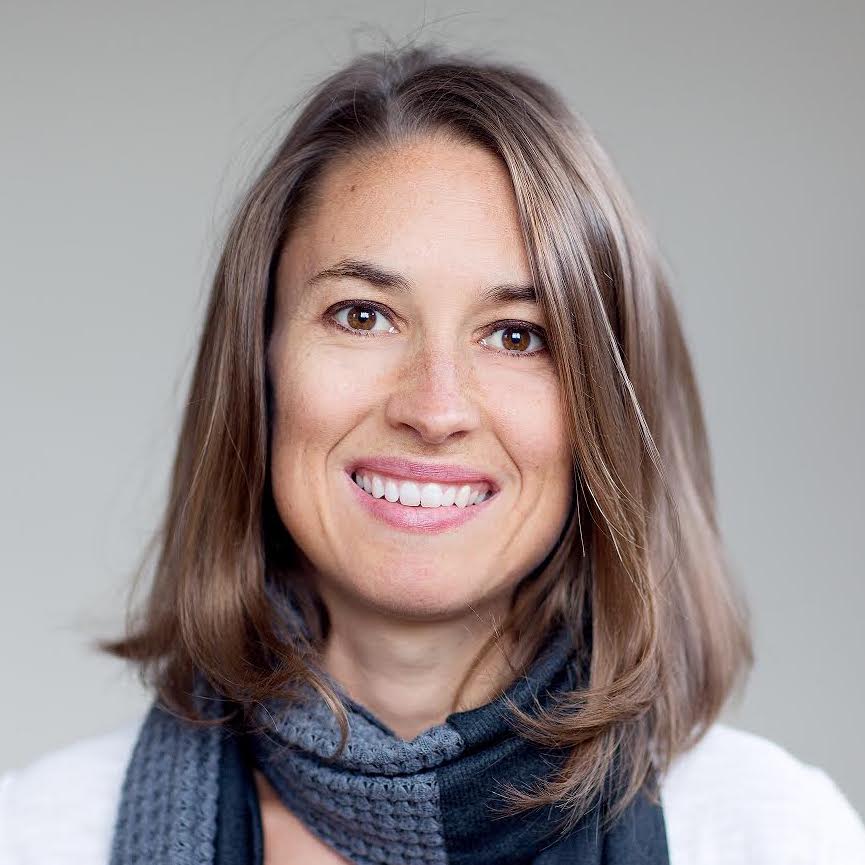 "We tried a lot of different subscription platforms before landing on MemberMouse, and none of them really came close to what this one has to offer.
By including a subscription service, we've increased our sales by about 500% over the past year (woohoo!)
"
Compare Plans
Elite
Pro
Plus
Basic
Dynamic Membership Core Pages
Checkout

Elite

Pro

Plus

Basic

Login

Elite

Pro

Plus

Basic

Social Signup & Login

Elite

Pro

Plus

Basic

Logout

Elite

Pro

Plus

Basic

Forgot Password

Elite

Pro

Plus

Basic

Reset Password

Elite

Pro

Plus

Basic

My Account Management

Elite

Pro

Plus

Basic

Member Home

Elite

Pro

Plus

Basic

Confirmation / Upsell

Elite

Pro

Plus

Basic

Error

Elite

Pro

Plus

Basic

Save-the-Sale / Downsell

Elite

Pro

Plus

Basic

Redeem Gift

Elite

Pro

Plus

Basic

Sell Your Products
Free & Paid Memberships

Elite

Pro

Plus

Basic

Add-on Digital Products

Elite

Pro

Plus

Basic

Physical Products

Elite

Pro

Plus

Basic

Services

Elite

Pro

Plus

Basic

Billing and Subscriptions
One-time Purchase Products

Elite

Pro

Plus

Basic

Recurring Subscriptions

Elite

Pro

Plus

Basic

Daily/Weekly/Monthly/Annual Billing

Elite

Pro

Plus

Basic

Free & Paid Trials

Elite

Pro

Plus

Basic

Limited Payment Plans

Elite

Pro

Plus

Basic

A/B Pricing

Elite

Pro

Plus

Basic

Provide Multiple Payment Options

Elite

Pro

Plus

Basic

International Currency Support

Elite

Pro

Plus

Basic

Custom Checkout Fields

Elite

Pro

Plus

Basic

Coupons

Elite

Pro

Plus

Basic

Gifting Functionality

Elite

Pro

Plus

Basic

Prorated Upgrades

Elite

Pro

Plus

Basic

Maximize Customer Lifetime Value
Create Upsell Chains

Elite

Pro

Plus

Basic

1-Click Upsells

Elite

Pro

Plus

Basic

Multiple Downsells

Elite

Pro

Plus

Basic

1-Click Downsells

Elite

Pro

Plus

Basic

Show Teaser Content with "Buy" Option

Elite

Pro

Plus

Basic

Display Targeted Sales Offers to Members

Elite

Pro

Plus

Basic

Overdue Payment Recovery

Elite

Pro

Plus

Basic

Affiliate / Source Tracking

Elite

Pro

Plus

Basic

Edit Assigned Affiliate Commissions

Elite

Pro

Plus

Basic

Protect Your Content
Posts & Pages

Elite

Pro

Plus

Basic

Custom Post Types

Elite

Pro

Plus

Basic

By Category

Elite

Pro

Plus

Basic

Time Release / Drip Content

Elite

Pro

Plus

Basic

Access Synced with Billing Status

Elite

Pro

Plus

Basic

Show Different Content to Non-Members

Elite

Pro

Plus

Basic

Custom Messaging Based on Access

Elite

Pro

Plus

Basic

Separate Member Homepages by Membership Level

Elite

Pro

Plus

Basic

Preview Content as any Access Type

Elite

Pro

Plus

Basic

Anti-Fraud and Site Security
3D Secure 2.0 enabled by default

Elite

Pro

Plus

Basic

reCAPTCHA v3 on checkout forms

Elite

Pro

Plus

Basic

Customize Password Strength Requirements

Elite

Pro

Plus

Basic

Limit Login Attempts

Elite

Pro

Plus

Basic

Auto-lock Shared Accounts

Elite

Pro

Plus

Basic

Support for confirmed opt-in

Elite

Pro

Plus

Basic

Allows for full GDPR compliance

Elite

Pro

Plus

Basic

Manage Your Member
Import / Export Members

Elite

Pro

Plus

Basic

Self-Service Account page

Elite

Pro

Plus

Basic

Subscription Management

Elite

Pro

Plus

Basic

Edit Rebill Dates on Subscription

Elite

Pro

Plus

Basic

Issue Refunds

Elite

Pro

Plus

Basic

Send PDF Receipts

Elite

Pro

Plus

Basic

Trigger emails based on account events

Elite

Pro

Plus

Basic

Upgrade / Downgrade Functionality

Elite

Pro

Plus

Basic

Custom Search Members

Elite

Pro

Plus

Basic

Custom Search Transactions

Elite

Pro

Plus

Basic

Send Welcome Email by Membership Level

Elite

Pro

Plus

Basic

Login as Member

Elite

Pro

Plus

Basic

GDPR-compliant "Forget" Member

Elite

Pro

Plus

Basic

Grant Comp'd Access

Elite

Pro

Plus

Basic

Manual Member Creation

Elite

Pro

Plus

Basic

Merge Accounts

Elite

Pro

Plus

Basic

Employee Accounts

Elite

Pro

Plus

Basic

Employee Accounts with access control

Elite

Pro

Plus

Basic

Reporting & Analytics
Engagement Statistics

Elite

Pro

Plus

Basic

Member Activity Log

Elite

Pro

Plus

Basic

Transactions Report

Elite

Pro

Plus

Basic

Coupons Log

Elite

Pro

Plus

Basic

Gifting Log

Elite

Pro

Plus

Basic

PayPal Log

Elite

Pro

Plus

Basic

ClickBank Log

Elite

Pro

Plus

Basic

Member & Revenue Growth Dashboard

Elite

Pro

Plus

Basic

Churn & Retention

Elite

Pro

Plus

Basic

Lifetime Customer Value Report

Elite

Pro

Plus

Basic

LCV by Source Report

Elite

Pro

Plus

Basic

Sales by Channel Report

Elite

Pro

Plus

Basic

Sales by Product Report

Elite

Pro

Plus

Basic

Sales by Membership Levels Report

Elite

Pro

Plus

Basic

Member Count Report

Elite

Pro

Plus

Basic

Quick Average Report

Elite

Pro

Plus

Basic

Payment Service Report

Elite

Pro

Plus

Basic

Compare Membership Levels Report

Elite

Pro

Plus

Basic

Payment Integrations
Stripe

Elite

Pro

Plus

Basic

PayPal

Elite

Pro

Plus

Basic

Braintree

Elite

Pro

Plus

Basic

Authorize.net

Elite

Pro

Plus

Basic

ClickBank

Elite

Pro

Plus

Basic

Sticky.io

Elite

Pro

Plus

Basic

Email Integrations
ActiveCampaign

Elite

Pro

Plus

Basic

Drip

Elite

Pro

Plus

Basic

MailChimp

Elite

Pro

Plus

Basic

ConvertKit

Elite

Pro

Plus

Basic

iContact

Elite

Pro

Plus

Basic

GetResponse

Elite

Pro

Plus

Basic

AWeber

Elite

Pro

Plus

Basic

Additional Integrations
Zapier

Elite

Pro

Plus

Basic

iDev Affiliate

Elite

Pro

Plus

Basic

BBPress

Elite

Pro

Plus

Basic

Divi

Elite

Pro

Plus

Basic

Groups for MemberMouse

Elite

Pro

Plus

Basic

UserVoice

Elite

Pro

Plus

Basic

Supported Integrations
LearnDash

Elite

Pro

Plus

Basic

Thrive Apprentice

Elite

Pro

Plus

Basic

WP Courseware

Elite

Pro

Plus

Basic

SamCart

Elite

Pro

Plus

Basic

ThriveCart

Elite

Pro

Plus

Basic

PayKickstart

Elite

Pro

Plus

Basic

Konnektive

Elite

Pro

Plus

Basic

Segmetrics

Elite

Pro

Plus

Basic

AffiliateWP

Elite

Pro

Plus

Basic

Extend MemberMouse
API

Elite

Pro

Plus

Basic

WordPress Hooks

Elite

Pro

Plus

Basic

Call a Custom Script

Elite

Pro

Plus

Basic

Push Notifications

Elite

Pro

Plus

Basic

PHP

Elite

Pro

Plus

Basic

Support
Email

Elite

Pro

Plus

Basic

Knowledge Base

Elite

Pro

Plus

Basic

Priority Email

Elite

Pro

Plus

Basic

Elite

Pro

Plus

Basic