What They're Saying About MemberMouse
We love our customers and are thrilled to be a part of their success. Here are some of the amazing things they've said about MemberMouse - Thank You!
"I'm elated to be a MemberMouse customer and all the value you provide, your great customer service and support. It's helped my business a lot."

Joe A
Thanks for everything MemberMouse has done this year. You all are awesome and it's made my site so great. Appreciate you all!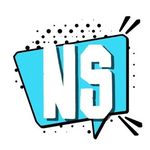 Nahuel F.A.
MemberMouse excels at member management. The menu is very easy to grasp, giving an insight into customer names, their emails, phone numbers, membership level, engagement, and statuses…If we look at the quality of customer service, this has to be the best subscription billing software. Not only are the reps knowledgeable and kind, but they also provide thorough explanations and detailed answers. They even go the extra mile, including links to resources you might find useful. Our experience with one of the agents quite possibly trumps every other encounter with a support team we've had…Our MemberMouse review journey was extremely pleasant. We were impressed with its capabilities and delighted it delivers on its promises. The program does exactly what it's supposed to with ease and without unnecessary complications…The question here should be when not to use MemberMouse. It probably won't be appreciated by integration fans, but it's a great all-in-one solution. It's hand-down one of the best subscription management software, perfect for all users that don't need an open-source system.

Web Tribunal
MemberMouse was designed for entrepreneurs, by entrepreneurs, and built by enterprise software engineers. Every feature and functionality in the platform was created to meet a specific need in the market. So, you know you're getting a tool that is extremely reliable and won't crumble under pressure. What's more, MemberMouse powers businesses of all sizes.

MemberMouse is a feature-rich membership plugin that provides your site membership functionality and is an excellent choice to keep content private for their particular targeted audience.The best part is the free trial, so you can experience the features before deciding. MemberMouse is a feature-rich plugin with all the essential options for a membership site.
Danish Naseer
I would say MemberMouse is probably one of the best-designed membership plugins on the market in terms of how it looks and feels when you work with it as an admin or team member… MemberMouse is my first choice for a non-tags based membership plugin.

You'd be shocked at how many popular apps simply lack complete and thorough documentation. Or, the docs are super hard to find; or, there are multiple docs that contradict each other. Sure, you can always ping support but sometimes you don't have the leisure of waiting around for their reply (if, say, you're in the middle of a launch, gahd fuhbid). That's exactly why solid documentation is so vital and so valuable; not only is it educational because you learn more about one of your key pieces of tech and how to use it, but it will get you out of a jam.

In this regard I give MemberMouse a 5 out of 5! Their knowledge base is housed inside of their FreshDesk portal (similar to our own), is neatly categorized and organized, is unambiguously labeled, and well written.
Vic Dorfman
If you're looking for the tool with the most features, it's hard to beat MemberMouse. …This particular solution comes with all the basic features you would expect, including membership tiers, user management, and content protection. However, it also includes a lot of functionality that other plugins don't include, such as the option to fully customize your checkout pages.
Will Morris
When we first started comparing different options for membership, we checked out all the usual suspects which are often used for such a task. We then chose to stick with MemberMouse because it was designed to scale well for high volume merchants. It's well built, stable, and easy to use. The guys over at MemberMouse really know how to create and develop software, and it shows. If you're serious about getting state-of-art technology for your business, I can't stress enough how MemberMouse is amazing.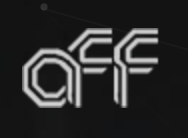 Elsie Nunez
If you want to build a robust and complex WordPress site or need advanced solutions to boost your site, we recommend picking MemberMouse. The platform has led the charge with its incredible features such as price split testing, rescheduling features, and more. To succeed in building your dream site, MemberMouse is the best fit. …The on-demand video customer support is quite impressive, and they also provide in-depth documentation and video tutorials to help you get up running. If you are looking for a reliable and affordable WordPress membership plugin, MemberMouse is the best option available.

WPCity Review
I was really impressed by the reporting suite. It gives great analysis of your membership website and helps you to see what plans are performing well. As your membership website grows, analytics will become more important to your future development and marketing endeavors, so this is an essential part of MemberMouse. …There are a lot of great membership plugins available for WordPress, and MemberMouse rightfully deserves to be regarded as one of the best.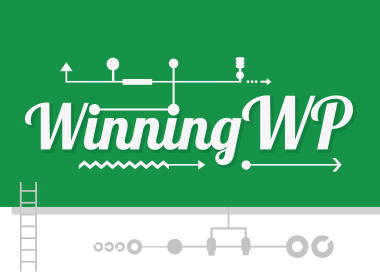 Kevin Muldoon
I have a confession to make: my experience of WordPress plugins was installing tiny widgets that fixed very isolated issues on my website. A decision taken out of necessity not possibility. MemberMouse caught me by surprise. The fact that such a powerful and all-encompassing membership solution is available out-of-the-box blew my mind.

MemberMouse contains all the features and functionality you need to run a membership site efficiently and profitably. Running your membership site on MemberMouse replaces a ton of manual work. It takes care of sign-ups, onboarding, community management, account management, monetisation and retention – if it's needed to keep members happy and your site profitable, MemberMouse has thought of it. All its features are purpose-built for running a membership site and fully customisable, meaning you can spend more time and resources on running and growing your community, rather than having to develop everything in-house.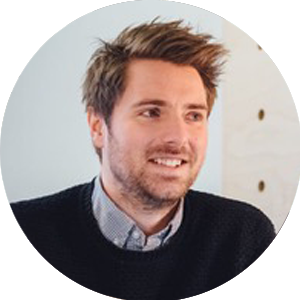 Stuart Goulden
We decided to change our online business fundamentally by creating two types of membership – one for the small group of really dedicated fans, and one for our newsletter subscribers.

MemberMouse was recommended to us, and it has done a fantastic job effortlessly doing complex tasks like managing site access, billing clients, sending reminders out and then keeping us updated with a full-on reporting suite that's a delight for a numbers junkie.

One feature especially worth mentioning is the ability to show a completely different home page to each tier of membership, as well as to non-members. It's a feature that's hugely complex to set up on your own, but is just baked into MemberMouse and it works a treat.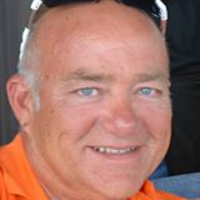 Mike Cliffe-Jones
I was able to use MemberMouse to finally build a custom membership site that I'm proud of. The features and the flexibility really make MemberMouse stand above the others. I've used two other membership plugins, and I had real problems with both. MemberMouse not only just seems to work, but the support I received really sealed the deal. I'm a customer for life now, because I know that anything I want to accomplish with my membership site can be achieved because of the incredible support system they have and the amazing flexibility the platform offers.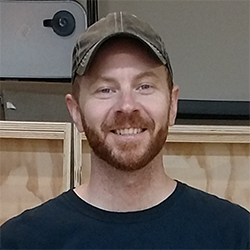 Adam Henley
As a membership marketing agency and developer, we've seen that it's easy for start-ups to large enterprise clients' use which is essential for management. Its robust platform helps drive marketing campaigns by creating specific landing pages, coupons and promotions that we can track.
Jason Weamer
I can't say enough about how glad I am that I found MemberMouse. When I first installed it, I was pleasantly surprised to see that every page on the backend of the site has clear, concise video tutorials, which made setting up my membership site so easy to do. I also like the fact that MM works with my WordPress site, and not on top of it. I tried using other lesson/member plugins, but a lot of those take over the site and I wanted to have control over the content and the design. MM is the perfect solution. The support team has also been very helpful and quick to respond. All of this means that all I need to do is focus on creating content and MM works perfectly to secure that content and provide it to the members.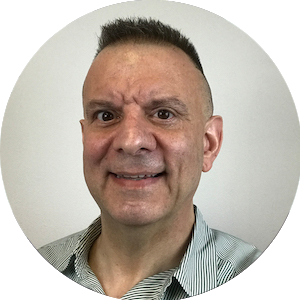 Michael DiGiacomo
We tried a lot of different subscription platforms before landing on MemberMouse, and none of them really came close to what this one has to offer. While it's not a perfect system, they're constantly upgrading it to make it as perfect as it can be. By including a subscription service, we've increased our sales by about 500% over the past year (woohoo!), and we have very little support burden due to the automated nature of MemberMouse.
Neely Quinn
MemberMouse has made it easier for us to actually build our product and membership setup the way we like – there's very few limitations to how bundles can be defined and combined. That's sped up our production process considerably.

Push notifications let us sync user registration, purchase, and other activity with our other software so we can see what's happening in realtime and segment our email lists based on what people are doing.

The speed of development seems to be well ahead of other membership platforms we've used before, and many of our requests and bugs we've found have been added/fixed in the regular releases. That earns a lot of trust.
Andy Fossett
Using MemberMouse definitely helps with customer service as the software makes it easy for members to purchase, cancel or update their payment information. We increased sales 500% in 60 days after deciding what our core product offering will be and offering members a trial. The average daily revenue has increased and our monthly revenue doubled each month for the first 90 days.

I basically run this site myself, from anything technical to customer support. I appreciate the self-service tools provided by your system so members can manage their accounts without my intervention. Your automated email notifications saves a lot of time when customers are past due with their accounts. It just works.

Your plugin is solid. Thanks for developing such a great product and I'm happy to be supporting the on-going development of the best membership plugin out there!
Sharon Herzog
MemberMouse adds tremendous value to our business. We do thousands of individual transactions every month, and we therefore needed an "enterprise" quality membership website plugin to support and run our business. MemberMouse is simply the best product on the market.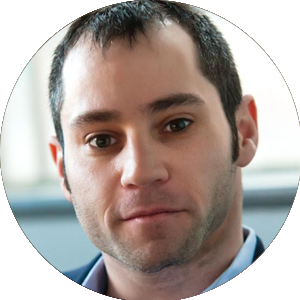 Seth Rosen
I've spent many years producing both free and paid training courses that teach people how to produce their music. MemberMouse allows me to provide all my training programs in one convenient dashboard area where members can access them 24/7, as well as sign up for free courses or purchases new ones.

I love how simple MemberMouse makes keeping track of the most important stats. You can see exactly how many signups you're getting (by day / week / month etc.) and exactly how many sales you've made. Before using MemberMouse it was a bit of a guessing game trying to figure these things out. Now, it's just a matter of clicking a link and all my stats are right in front of me. This is incredibly valuable as it allows me to set goals and targets for improving and growing the site.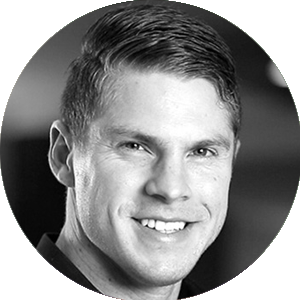 Rob Williams
MemberMouse is what powers our site and makes it so easy to manage. It handles our all of our billing and content protection. One of our favorite features is the robust built-in tracking (including churn and customer lifetime value). We look at this dashboard every day and it's easy to manage our traffic knowing the numbers at a glance.
Ryan Lee
MemberMouse is the heart of our business. We use it to setup multiple membership levels customers are able to access. This include both monthly memberships and one off memberships. We use the extensive reporting section along with Stripe, PayPal and email marketing integrations.

I have used other membership software in other businesses. MemberMouse is so well integrated with WordPress. Everything is intuitive and for lack of a better word, hackable. If I can think it, I can usually figure out how to make it happen with MemberMouse.
Tania Zaetta
We've been able to stabilize our tech environment, meaning much less customer support issues that we would previously have to escalate to our developer to solve. We've been able to increase revenue by 45%. Many of MemberMouse's features have dramatically reduced the number of hours spent on customer support each day.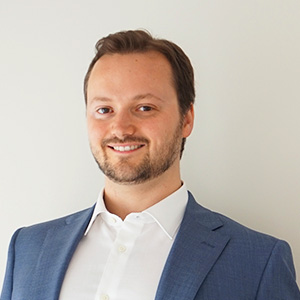 Luke Ward
MemberMouse paid for itself the moment I installed it and serves as our complete one-stop-shop for membership levels, checkout and upsells, recurring billing, course and product access and so much more. Our business couldn't run without it.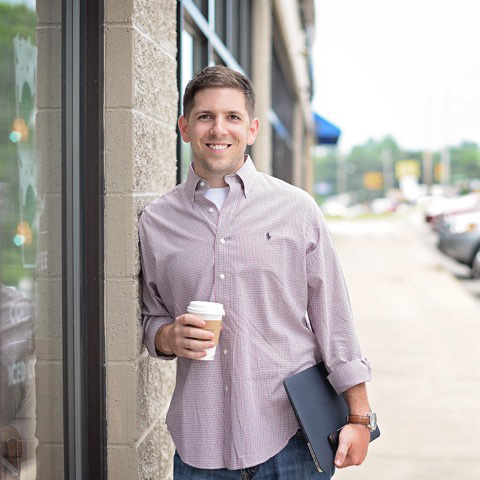 Kirk Du Plessis
We use MemberMouse to sell print and digital subscriptions, to run our paywall, and to manage our member database. While not explicitly designed as a tool for selling subscriptions to a print magazine, we were able to modify MemberMouse for our purposes and have been happy with the results.

We've grown our subscriber base over 300% since joining MemberMouse. Some of that is natural to our early growth, but we attribute some of it to MemberMouse's built in tools, which have been central to our sales strategy. The support has also been excellent. The one time we found ourselves with a serious issue that could have cost us revenue the team was really responsive and helped find a solution.
Harry Backlund
I'd rather our company be spending our time working on great products than spending time doing menial tasks that can be automated. And, that's exactly what MemberMouse does – it automates our membership platform so we can step back and work on what matters.
Chris Palmer
My site is a community site that has both premium and non-premium content. MemberMouse is the core management tool that allows all of that to be possible. I use MemberMouse for all new member sign ups and to track revenues generated. "Browse Transactions" is something I use every day from a management stand point. I love being able to filter out and view only "Initial Payments" to get a good feel for how new sales are going.
Brian Sherrill
Overall, I'd say ease of use has been huge in creating products to sell on my site. I love that I can make content available over time so my students are forced to do each day's lesson before going on to the next. Because of the capabilities of drip feed, and how well it works for my high tier products, I'm on my way to tripling my income.
Jason Timothy
EfficaceMente.com is the leading Italian site on personal development, with more than 1 million page views per month and 55k newsletter subscribers. EfficaceMente has multiple eCourses on different subjects and we use MemberMouse to deliver them to our customers. MemberMouse was especially useful to streamline all the selling and delivering process of our eCourses. Introducing the 1-click upsell resulted in an immediate +18% increase in sales. In general, thanks to MemberMouse our customers can now manage all of their purchases in much more easy way.
Andrea Guiliodori
My sole source of income used to be online coaching, which took up a great deal of my time. When I launched my Member's Area I made more in one month than I had in the past year.

The checkout flow solved a lot of my problems for me. I was really struggling to integrate lots of different solutions/platforms to achieve everything I wanted. Using MemberMouse I am able to set up a new product in a matter of minutes, give the customer access to all the right content and follow-up with automated emails. Enabling customers to pay through Stipe or PayPal is also a huge plus.

Email is a huge driver of business for me. It was great to be able to integrate my ESP so easily with MemberMouse. It has enabled me to keep members engaged and coming back to the site on autopilot.
Will Owen
Since switching to MemberMouse, I've been able to make running my Academy my full time job. I tried numerous other membership solutions prior to MemberMouse, but none of them had the same flexibility and support.

By far, being able to offer memberships and bundles is my top feature. When I changed over from my old membership software, I had many people that had purchased lifetime access to my composition course, and I needed a way to allow them access to certain features of the site, without having to give them monthly memberships. I was able to do this with a bundle, and then use the monthly membership for new members.

I also really like the support MemberMouse gives. Anytime I've had an issue and sent in a ticket, the MemberMouse team has been very quick to help me resolve the issues.
Jon Brantingham
MemberMouse runs our entire business. It's made it super simple and pretty much automated. We mainly chose MemberMouse for its SmartTags and how easily we can implement purchase flows. A customer can purchase one product and while inside the members area they can purchase other products easily. We've increased productivity by automating our entire purchase process.
Joey Black
MemberMouse keeps members-only content private and allows participants to access their archives for any given month when they were a member. The interface is very user-friendly for both our members and administrators.

MemberMouse has features that are hard to find in other membership plugins, which often support multi-level access but fail to segment members based on different course topics and bundles. We appreciate the flexibility that MemberMouse offers for our program.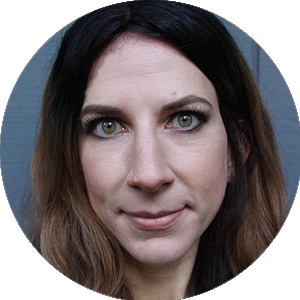 Satya Khan
I use MemberMouse to manage my memberships. A Premium Members gets access to all the lessons and tutorials on the site. I use SmartTags to manage what content is shown to visitors and members. This allows me to show a description of a lesson for SEO but yet hide the video lesson to people who are not visitors. I also use the SmartTag for affiliates so I can show a different message to people who respond from an email or marketing campaign. Also with the affiliate codes it makes it easy for me to see what marketing campaigns are working.

I thought I'd be dealing with more support issues when I started this site. The support questions are minimal because MemberMouse makes it easy for people to manage their own accounts.
Dan Wassink
MemberMouse is the only software that allows us to automate the account creation (and bundle applying) process, without using a built-in payment processor. We are in Hungary, so we just simply cannot use the built-in payment processors – but we need automation, and applying free bundles just do the trick for us. So that being said, you guys gave us the one and only solution! 🙂 So actually we made all of our income because of you. Without your software we would not be able to automate everything.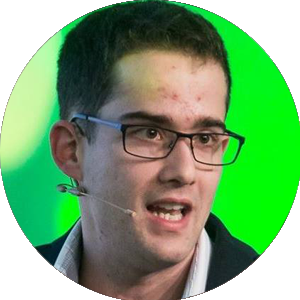 Andras Szoke
Our membership is used to allow access to certain areas of the site for people with registration. With registration we can pick and choose who sees what, which people can print info, etc. It also allows us to collect leads and get in touch with serious clients.

Allowing the site to customize to the user has allowed for easier lead generation. The registration portion allows us to see which people are just "kicking tires" and who is ready to build. This helps us keep our overhead as low as possible.
Chris Sparks
MemberMouse is critical to my business everyday. With a subscription revenue model, pay per song (a la carte eCommerce) and physical product sales, my back office is tricky but organized and easy to operate. Lots of info, easy tutorials and MM Academy make it easy for me to use it. Tech is not my highest skill but help is on every page and I can find an answer quickly & solve my own problems.

Great company, support and service. Can't operate without you! Thanks!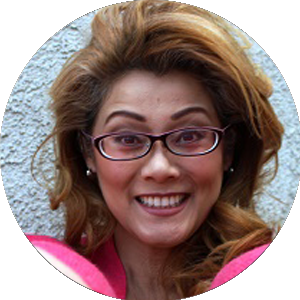 Jenny Rodriguez
Since I've been using MemberMouse, I've seen a much lower incidence of member support requests. For example, I was previously using [another membership plugin] and spent a lot of time having to sort out "incomplete registrations". I've also integrated MM with Active Campaign using the push notifications in MM with Zapier, which really helps with the email marketing side of my business.

I have to say I love the MemberMouse platform overall, and it's certainly helped me to provide what I consider to be a more professional membership system. The MM support team are great (not that I've had to use them much though because the product is so good).
Nigel Merrick
MemberMouse has allowed me to transition from having 80% of my business based on selling my own time and 20% on online products to being almost 100% based on scaleable online products. It's at the core of my whole business.

MemberMouse is the only tool I know that properly uses Stripe's token system to allow one-click upsells at any point using the customer's stored credit card. This gives a huge boost to sales. Bonus feature: the advanced developer tools allowed me to integrate MemberMouse with all my obscure systems before official integration was available!
Ian Brodie
My first $12,000 week would have been a nightmare without MemberMouse.
Kyle Weiger
MemberMouse is a great platform that helps us easily manage our members and our content at the same time. But the great thing also is that they keep entrepreneurs and marketing growth in mind and with tools like one-click upsells it makes it so much easier to serve our members' needs.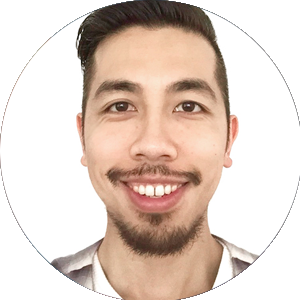 Jessey Kwong
We use MemberMouse as our student management system exclusively. Without it, we would be forced to manually perform student access which, with over 600 students, would be a nightmare! When we moved to MemberMouse, we saw an increase in sales of more than 36% while simultaneously decreasing the amount of support required to register new students for our courses. It's been a real game-changer for us.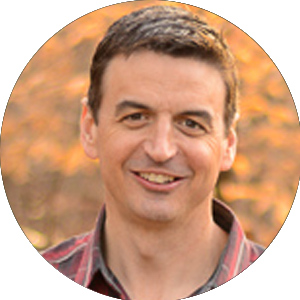 Ben Robinson
We use MemberMouse to run not just the front end WordPress side of our site but also to control access to our custom built app by leveraging 'wp-load' functionality. MemberMouse lets us protect key content without sacrificing SEO by showing different versions of content to logged in/out users.

We found that most of the other membership plugins we evaluated (and we looked at them all) lacked some combination of the features that we believed we'd need and in fact those features (multiple products – bundles, 1-click upsells) have proven to be major contributors to our growth. Our 1-click upsells have a 69% uptake and increased our total amount per transaction by almost 30%.
Brecht Palombo
We run Street dance classes online and we use MemberMouse to manage the membership/payment side of things and then WP courseware to provide the courses. It is a perfect match!

SmartTags are one of our favorite features for sure! We have various products that different customer types will purchase. We can use ONE member home page and then use MemberMouse to serve different content based on what they bought. Works great for promotions too.
Rob Gregg
I really like the ease in which I can protect pages between members and prospects. It's so simple to be able to secure the page that it makes the process in creating new content and securing it for my members easy. The other great feature is the ability to analyze the analytics. I'm able to easily access information on when individuals are subscribing to the membership and how engaged they are with the content. I love that I'm able to see how many pages they've accessed and what exact pages they are accessing. This provides great feedback and insight into what information members are consuming to help create new content.
Emily Du Plessis
MemberMouse has given us an edge on our competition by allowing us to have such an easy to use system. We are constantly receiving feedback on how simple it is to navigate and make purchases on our website, and this is largely in part to how MemberMouse incorporates its features.

We love MemberMouse's customer management feature that allows us to personalize our relationship with our customers. We get to know better what they like about our service, allowing us to serve them better. The Protected Content feature makes it easy for us to monetize our product while making it painless for customers to access our content. We love it!
Darren Shanley
I was impressed with the level of documentation and support that MemberMouse provided for the migration process. All of your videos were up-to-date and walked me through the process step-by-step. That gave me a lot of confidence in MemberMouse and helped me know I was making the right decision.

As I was migrating over I found out about a lot of exciting features that I had always wanted with the other plugin. Things like the ability to do product bundles, subscription upgrades and downgrades, and easy member management for my customer support team. The reporting suite was another big one. As a business owner, I have always known I needed metrics like LCV (lifetime customer value) and Churn to grow my business… but I had sort of put those projects on the back-burner since they weren't included with the other membership plugin.

I'm happy to report that since switching to MemberMouse, I've increased my overall revenue by 200%!
George Papazov
I love the SmartTags feature to dynamically display content. I use it to show a page to non-members, then when they click to access a video on the page, they are redirected to create a free account. I also love the integration with Stripe, and the ease of recurring billing.

With MemberMouse, my average monthly profit rose 400%!
Chris Fitzgerald
Through MemberMouse we've been able to create and deliver many of our products in a unique way that would otherwise be difficult to implement.

Two of our favorite MemberMouse features are custom fields and push notifications. The two features combined have allowed us to create a robust credit system for our members. Our members are able to subscribe to our Irresistible Insiders premium membership, where they receive credits monthly to use on access to additional content or to purchase private advice consultations from our relationship coaches. This popular feature on our site would have been very difficult to create without MemberMouse's easy-to-use, built-in custom fields and push notifications.

We've had a great experience working with MemberMouse. We've worked closely with the Tech Team at MemberMouse to reach solutions for our site, and have always been greatly pleased by their level of support and dedication to improving the platform.
James Bauer
MemberMouse completely supports our entire business model for our subscription model. Customers are dripped content over time, and it has been very effective at providing us with the necessary user retention for growth, and customer activity to help with customer support.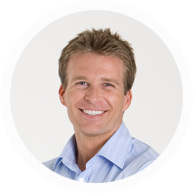 John Doll
MemberMouse is a lifesaver, and after using several alternatives it's our go-to choice for membership sites. I personally love that MM uses a monthly billing revenue model, because it incentivizes the developers to keep the software up to date and constantly improve and expand its functionality, which is a key element most the competitors are missing – sitting stagnant and outdated after years!
Cody McKibben
Once we transitioned to MemberMouse, we were able to spend far less time managing customer accounts, issuing refunds, and the like. Their system puts all of our core management tasks in one place with a clean and simple interface. MemberMouse makes it easy to give the right customer the right information.
Chuck Mullins
This part of my business is just me and my wife, and we're not tech experts. We've been able to install and use MM without being experts. Two of my favorite features are that it's being updated and improved all the time.
And when we've had problems, customer service was great.
Ross Bentley
Love it!! Already got some friends to sign up and they love it too. Feels good to know I can grow my business on a solid platform that I trust.

MemberMouse has some amazing features I haven't found in any other membership plugin that enable us to maximize profitability such as one click up-sells and save the sale offers. The feature that allows us to see the site from the perspective of different membership levels without having to set up different accounts is a huge time saver. Also the unmatched flexibility of being able to use Membership levels, bundles, and products helped me create a site structure that I know can grow and adapt along with my business.
Tom Bills
Get Started Today
Start building your membership site with MemberMouse!
Please enter a valid email and try again
Easy setup • 14 day money back guarantee • Cancel at any time