So You Want to Start a Membership Business
Starting any business can be a long journey, but it can be very rewarding if done right. This is especially true when it comes to starting a membership, or subscription based business.
Unlike other businesses, running one that relies on members, or subscribers, is a whole different kind of animal. There are a couple things that make these types of businesses unique.
First, while traditional productized businesses sell a product or service once, they have to keep selling that product to new customers in order to keep making a profit. Not so with membership or subscription businesses, where the "product" results in regular monthly (or annual) income for a seemingly unlimited period of time.
Second, keeping your subscription product, or service, up to date (and customers happy) on a consistent basis takes more effort than a standalone product, which you only sell once and then forget about unless trouble arises. This means that you can't be of the mindset of selling and forgetting – you'll have to constantly be on your toes with content that benefits your members.
Owning a membership or subscription business is no easy feat and there are many things to consider before jumping into the mix.
The Pros and Cons
Because the member-based business model is so unique, let's take a look at some of the reason why you might want to start one, as well as the challenges you'll most-likely face:
PROS
Recurring revenue with high profit margins (even if you have only 100 members who pay $40/month, that's $4,000/month in profit, or $48,000 annually)
Continual traffic to your site
Customer loyalty and the ability to instantly create a great email list
Referrals that create additional members/revenue
CONS
Giving customers their money's worth on a regular basis
Retaining memberships over long periods of time
Maintaining a good reputation with members (and their referrals)
Basically, the good parts of running a membership business come down to recurring profits and instant brand loyalty. If you manage both of those things properly, you can run a successful business for years. But that's also the challenge: managing your members (and the benefits you're giving them) over the long haul.
So, what does it really take to make sure your members stay happy for years to come?

10 Ways to Test Your Idea Before Building a Membership Site
What It Takes to Be Successful
The biggest thing you need to remember is that your ultimate goal is to make your customers happy and successful. If your customers aren't happy and successful, you're not happy and successful.
Member Retention is Priority #1
This is different than selling a one-off product, which a few customers may struggle with, or end up not using/returning. In those businesses, as long as you keep selling new products it doesn't really matter how many people stop using it. But with membership businesses, retention is a big deal. The more members you lose out the back, the lower your profits will be no matter how many new members are coming in the front.
Know Your Audience and What They Need
Making sure members stick around is also about providing them a good reason to stay and selling them once isn't enough. You'll have to sell them every single month. This means providing them with fresh content and support on a long-term basis. You'll have to build real relationships with these people, so make sure you're actually engaging and interacting with them on a consistent basis.
Have a Plan for Your Content As You Grow
Chances are, if you're running off of a good model, your business will grow. While that's the ultimate goal, you'll also need a plan in place to incorporate new members without overlooking your long-time members. You'll also need to make sure your content doesn't get lost on your website.
For example, if you create one seminar a month for your customers, after the first year you'll have 12 seminars. That doesn't seem so bad at first, but give it a few years, and suddenly you'll be struggling to help members navigate through your maze of website trying to find the content they're looking for. A big part of success is creating strategies for easy content organization and access as your business grows.
Adapt To Needs If and When They Shift
Because your membership is made up of real people and not robots, your membership won't look the same over time, because people (and their needs) tend to grow and shift as the years pass. This means that what you offer needs to grow and shift along with them. If you're still offering the same courses and content in year 3 or 4 that you were offering the very first year, that's a problem. Don't be afraid to ask members what they want as they continue to face new challenges in their respective industries.
As long as you're flexible with your strategies, you don't mind creating new and engaging content, and you're able to treat your business as something living and active, you'll do great.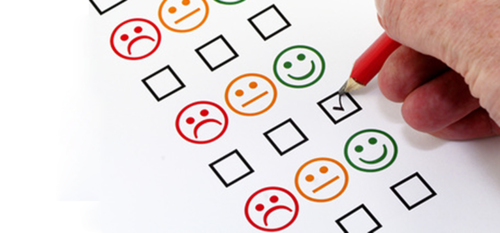 Questions to Ask Before You Launch
Of course, all of that's well and good to think about, but where do you actually start? How do you know for sure that you're ready to take the leap into a member-based business model? Well, here are some things to consider…
Who is your target market? Having your target market established before you start is half the battle. Make sure you're in high enough demand with that market, so you can keep growing over the years (if only five people want your product or service, that's a problem).
Does my site/product/service already exist? If no, awesome! Just make sure there's a market for it and that there's a good reason why it doesn't already exist. If yes, then check out the competition and make sure what you're offering is unique. Do you cater to your members in a different way than those other sites? Sometimes the little things – like member engagement – are enough to make you stand out.
How much time do you have to dedicate each week? Remember, your business won't run itself, at least not like a traditional drop-ship business might. You'll need to dedicate a certain amount of time on a weekly basis to keep up relevant content and engage your members, so make sure you can actually commit to the workload before you start.
What's your price point (and are you willing to adapt it)? It's a good idea to get a general sense of the market for your product and what other, similar companies are charging for similar services. But, you'll also want to make sure you're charging what you're worth while making sure your members are getting what they pay for. You'll also need to be able to adapt those prices as your business grows, so starting lower may be a good idea in order to build towards your "ideal" price point.
What are the technical aspects of your site going to require? Building a great website can be hard. Do you know what platform you're using? Are you hiring a designer or developer? Will you use any plugins (we've got a suggestion, of course)? These are all questions you'll need to have answered before you start.
How will you provide value on a consistent basis? Will you use a blog? Webcast? Email course? Seminar? Having a content strategy in place before you start, in addition to your product/service is a really good idea. If you're getting close to launch or you've already launched, make sure you've got something of value for your members.
Once you've answered those questions, you'll be in a good place to know whether or not you're up for the challenge. Remember, if done right, a membership or subscription business can be a very profitable choice, so if you're up for the unique challenges on the journey ahead, buckle up – you're in for one wild ride.

10 Ways to Test Your Idea Before Building a Membership Site
---
Joanne
Joanne is a writer who specializes in educating online site owners about building a thriving membership business.
Related content
---