About MemberMouse
Powered by people with a passion for service, MemberMouse is your partner for online business growth and superior membership & content management
Our Mission is to Help You Grow
Since 2009 the team at MemberMouse has been dedicated to bringing our customers the most powerful, robust, and user-friendly WordPress membership plugin that we could build. Period.
The MemberMouse Team
---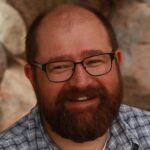 Blair Williams
Ben Daughtry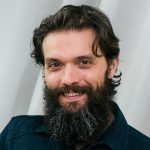 Eric Turnnessen
Cynthia Bennett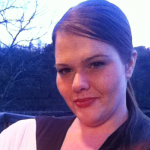 Sara Bowling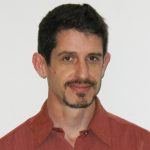 Joshua Baer
Matt Brown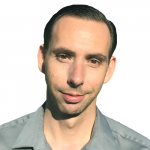 John Rahm
Our Philosophy
Being a "software as a service" company, as opposed to a "one-time fee" plugin, we're committed to not only delivering the most powerful, flexible, and easy to use WordPress membership plugin on the market, but we're also invested in bringing you new and innovative features to help your business grow.
Our success as a business is dependent on your success, and we take that responsibility seriously. You'll notice that we only integrate with "best in class" service providers and will only make recommendations for software and services we ourselves would use, or that we would feel comfortable recommending to our own friends and family. We feel it's our job to help you build your business on a strong foundation and to give you the best tools, support, resources, and knowledge that we can, to ensure your growth and our mutual success.
Dedication to Support
At MemberMouse, we understand that running an online business is a complicated endeavor. That's why we've made customer support a top priority, along with our mission to deliver the best membership management software possible. With both our dedicated support team, our comprehensive support center, and our additional support options, you can be sure that you can get help when you need it.
Our support site is one of the most extensive in our industry, and the high level of documentation demonstrates our commitment to helping you achieve success with our membership software. In addition to the ever growing Knowledge Base of over 600 articles and 60 videos in our support center, we also share best practices from our own 7 figure businesses and high profile clients. We recognize that we are more than just a software company. We are a community of entrepreneurs and business owners striving for excellence, and that by working together, we all can achieve more.
John's support was OUTSTANDING…. I'm super stoked to get going with maximizing our potential with all of the things that we can create with MemberMouse. Truly - even if I had the bandwidth (and the patience!) right now, I'd have never been able to figure out all of the things that he taught me today.
- Kate V
I've had a couple of experiences with MemberMouse support now and you guys have always gone above and beyond in solving my problem. I really appreciate it.
- Ed S
Excellent support. Response was timely and detailed. Very happy. Thanks :)
- Ben
I REALLY REALLY appreciate what you did and are doing! I will do some bit of testing and make a decision. I do appreciate a ton that you're being so honest with me. Thanks a lot!!! MemberMouse fan forever 🤩 Top of the notch support
- Melanie L
John has gone out of his way to be incredibly helpful in resolving our complex issue. This isn't the first time he has gone out of his way to be friendly & helpful. The way you all handle support tickets is unlike any other service I have opened tickets with. We'll continue to be loyal customers for years to come. Thank you John, you saved my butt!
- John B
Just nice to know there is a team of experts ready to help.
- Colin C
The support was very quick to come through and clear, thank you.
- Clare
Joshua took over whenever he saw my emails and Sara wasn't available. He was thorough and friendly and very helpful.
- Donna B
Previous
Next
Built from Experience
MemberMouse began as a membership solution for high-volume merchants. The core functionality was built using input from very experienced and successful marketers who have sold millions of dollars worth of products and services online. And the developers working behind the scenes on the code have built enterprise class systems for Fortune 100 clients.
When it comes to reliability, stability, and flexibility, there is simply no other solution that can match MemberMouse. And as our company continues to grow, our success, and that of our users, will be enhanced by the ideas and feedback from our clients, large and small, who reach out to us and share their success stories, workflows, and best practices. We take their feedback to heart, and many of these ideas are implemented inside of the MemberMouse platform, to the benefit of our entire community.
Get Started Today
Start building your membership site with MemberMouse!
Please enter a valid email and try again
Easy setup • 14 day money back guarantee • Cancel at any time