200% Revenue Increase After 3 Hours of Work
We recently had a great conversation with a new MemberMouse customer, George Papazov. George runs a membership site called TRADEPRO Academy where the goal is making stock trading accessible to anyone with the desire to learn. He migrated to MemberMouse earlier this year from another popular WordPress membership plugin and agreed to sit down with us to talk about the migration process and his experience with MemberMouse so far. 
Some of the items discussed are :
Why George first built his membership site
How he ultimately chose MemberMouse to power his site
What his migration process from another membership plugin was like
The positive changes he's put in place since migrating to MemberMouse
---
George Papazov
MemberMouse: Thank you so much for taking the time to talk with me today, George. I saw that you recently migrated over to MemberMouse from a different plugin. I thought this would give us a good opportunity to hear what your migration process was like.
George: Of course, I'm really happy to be here. 
MemberMouse: Can you tell me a bit about yourself?
George: Sure. I grew up in Toronto, Ontario. I got my degree in electro-mechanical engineering technology – robotics basically – but I've always been into business, finance and the market. I worked for a number of years in the finance world, and developed my skills as a stock trader.
MemberMouse: And that was the foundation for TRADEPRO Academy? How did you get started?
George: It was. I started TRADEPRO Academy back in 2012 to help investors avoid what happened in 2009. I had already found success as a trader and was earning a good living. But, I wanted to start teaching others and building additional income. I saw that peers in my industry were selling courses and building membership sites. So, I decided to make my own. In fact, I started out only selling a one-off product using an e-commerce plugin. 
MemberMouse: So you didn't start out with a membership model?
George: No. At first, I thought I would only create digital products and courses and sell those. But after selling my first course for a while, I realized that what I had started out thinking my customers wanted and needed didn't end up being true. My customers needed ongoing support, guidance and a community. It dawned on me that a membership model was really the best way to accomplish this. That's how TRADEPRO Academy was born.
My customers needed ongoing support, guidance and a community. It dawned on me that a membership model was really the best way to accomplish this.
MemberMouse: It's fascinating to hear that your customers needed something different than what you originally thought. What's great about the membership model is that you can create a community and respond in real-time to the wants and needs of your members. Have you been happy with the membership model so far? 
George: Yes, definitely. The nature of the stock market moves so quickly, it would be impossible for me to create enough courses to keep up with the changes. People in my community get daily video morning market updates and access to a private live trading room.
MemberMouse: Did you build your site on your own or work with a developer?
George: I built all my sites on my own.
MemberMouse: But you didn't start out using MemberMouse? 
George: That's right. At first, when I was just selling my digital courses, I was only using a popular WordPress e-commerce plugin. At that point, I didn't need the membership functionalities. So, this was a fine solution for me.
When I made the switch, I started out using a different membership plugin. It accomplished what I needed it to, but I felt it was somewhat generic compared to MemberMouse. It lacked a lot of the features I needed to grow my business. 
MemberMouse: Why did you end up migrating to MemberMouse?
George: I had things up and running for a few years, but I was encountering problems here and there. More and more I needed a higher level of support, and I just wasn't getting it. 
I would go to the other company with my issues, but their support team would go dark on me. It seemed like they didn't have an answer for the issues I was facing. This was getting really frustrating, and I started looking for other options. Still, I wasn't 100% sure I was going to migrate. 
Then something major happened that was simply the last straw for me. I was traveling down to LA from Toronto to participate in a 3-week long master NLP training course. I was in classes 5 days a week for 8 hours a day. In the middle of the training, I found out that something had gone seriously wrong with my site. Things were bad. Really bad. I was getting all sorts of angry emails from my customers.
So, I contacted the other membership plugin company, and they couldn't figure out what was going on. They even took control of my computer and looked at the backend of my site. This was frustrating. I was losing business daily. I lost confidence in the other company and decided right then and there to migrate platforms.
MemberMouse was the plugin I originally wanted use. But, I decided to go with the cheaper option. I wish that I had started with MemberMouse and built my site the right way from the beginning.
MemberMouse: That sounds like a nightmare. How did you ultimately choose MemberMouse? 
George: I'm embarrassed to say this, but MemberMouse was the plugin I originally wanted use — when I first built my site. But in the end, I decided to go with the cheaper option. I wish that I would have just started out with MemberMouse and built my site the right way from the beginning.
MemberMouse: We hear that a lot, actually. Well, we're glad to have you here now. What was your migration process like?
George: At first, I was worried about it when my site was crashing and broken. I thought it was going to be a huge inconvenience. I was in classes all day long, and could not take the time to start a major project. But, it ended up only taking me about 3 hours to complete the entire migration process. I did it all in one night after a full day of classes. 
I sat down and made a migration checklist of all the things I'd need to accomplish before migrating my site. I wrote everything down and made sure I had all my ducks in a row. From there, I just followed all the steps outlined in the MemberMouse support center.
Want a copy of George's Migration Checklist?
MemberMouse: Did you use a staging site to set up MemberMouse?
George: Nope. I was able to get everything set-up and transferred in real time. 
MemberMouse: And you used the same URL before and after the migration?
George: Yes, I did use the same URL. I simply implemented the new pricing forms onto my existing pricing pages. What I always make sure to do is use a link forwarding plugin for WordPress (or Bit.ly for non-Wordpress users) for any previous promotions, webinars or events. This way I can control the destination without getting 404 errors and bounces. I strongly recommend to anyone building their online business to think of migration and these issues before they happen so they are well prepared for any changes that might occur.
MemberMouse: How did you handle transferring billing for your members?
George: Transferring billing was probably my biggest pain point. What I did was create "legacy" products which I imported from my old membership site. This way my members had access to the course content based on the membership access privileges. But, if any clients canceled, my team would have to manually disconnect their automated payment profile on Stripe or PayPal. This is something our virtual assistant team does, but from the beginning the billing was my biggest concern.  
Once I organized my thoughts and made a concrete plan, I created a workflow rules sheet for my admin team and everything worked out fine.  It seemed like a way bigger issue than it turned out to be — like most things. New clients that sign up directly through MemberMouse get regular access (non-legacy) and their billing is automated and effortless.
One tip I'd give to people migrating to MemberMouse would be to set up those client alerts and email notifications and stay on top of your legacy client cancellations. Otherwise you could get hit with a ton of charge backs and complaints. (EDITORS NOTE: MemberMouse's powerful push notification feature is a great way to accomplish this. Push notifications allow you to perform actions and manage emails to your members based on real time events. Learn more about the full functionality of push notifications HERE.)
It ended up only taking me about 3 hours to complete the entire migration process. I did it all in one night.
MemberMouse: Was your site down for any length of time when you switched over? Was this the 3 hours that you had mentioned?
George: I had absolutely no site downtime. Everything stayed up and running with no issues. I removed all privileges and membership access blocks while I imported and configured MemberMouse —that's what took about 3 hours. Then, I re-enabled the membership blocking rules on MemberMouse. None of my members even noticed anything! The only risk was non-paying clients getting a glimpse of the paywall content, but they'd have to have membership links so I wasn't too concerned about this.
After everything was complete, all I had to do was send an email to my members saying we switched the backend for ease of use, etc. Then, all my members had to do was reset their passwords. I did this because carrying passwords over, or using one generic password for everyone posed a big business risk.
MemberMouse: Do you have any other thoughts on the migration process?
George: I was impressed with the level of documentation and support that MemberMouse provided for the migration process. All of your videos were up-to-date and walked me through the process step-by-step. That gave me a lot of confidence in MemberMouse and helped me know I was making the right decision. Once I got going with the migration process, I was actually inspired to move to MemberMouse and start making some positive changes to my site.
MemberMouse: What sort of positive changes?
George: As I was migrating over I found out about a lot of exciting features that I had always wanted with the other plugin. Things like the ability to do product bundles, subscription upgrades and downgrades, and easy member management for my customer support team. 
The reporting suite was another big one. As a business owner, I have always known I needed metrics like LCV (lifetime customer value) and Churn to grow my business… but I had sort of put those projects on the back-burner since they weren't included with the other membership plugin.
MemberMouse: Have you been able to implement those things since migrating to MemberMouse?
George: Yes. I've made a bunch of improvements to my site. I'm happy to report that since switching to MemberMouse, I've increased my overall revenue by 200%! 
MemberMouse: Congrats, George! That's incredible.
George: Thanks! It's exciting. I can't wait to see how else I'm able to grow my business with MemberMouse. 
I'm happy to report that since switching to MemberMouse, I've increased my overall revenue by 200%!
MemberMouse: So are we! Well, I guess that just about wraps things up. Any parting words of wisdom to our audience? 
George: Haha, I think that covers it.
MemberMouse: If someone would like more information about what you do, how do they get in touch with you? Are there any resources you'd like to share with our readers today? 
George: Sure. If you are interested in learning about swing trading or day trading with an emphasis on having a great lifestyle, definitely check out my site TRADEPRO Academy. To get in touch with me, drop me a line here.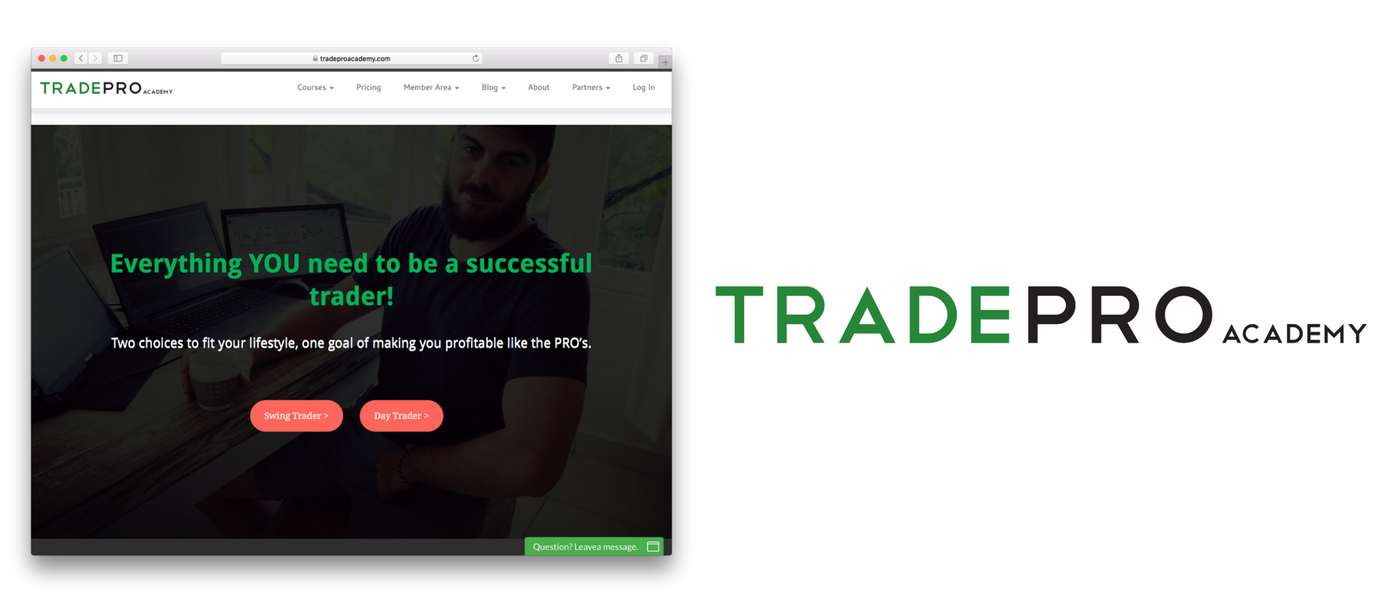 MemberMouse: Well George, it has been an absolute pleasure speaking with you today. I look forward to seeing what else you're able to accomplish with MemberMouse. Keep in touch!
George: Thank you so much, Matt. It's been fun. I really enjoyed this.
MemberMouse: Take care.
George: Same to you.
---
Many MemberMouse users migrate over from other membership plugins. Understandably, there are concerns about taking this step and some challenges related to migration. Based on almost 10 years of experience helping people migrate to MemberMouse and build powerful & profitable membership sites, we created an extensive migration guide to help ease the journey.
If you'd like a copy of this guide use the link below and we'd be happy to send it to you.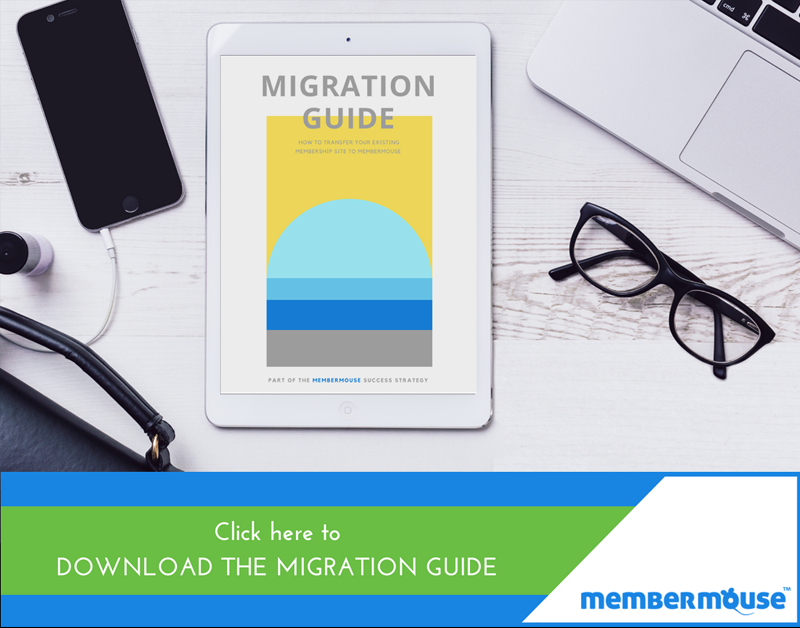 ---
Matt Brown
Matt is our enthusiastic Content Manager here at MemberMouse. Originally from Chicago, Matt now resides in the Pacific Northwest with his wife and cat. He loves reading, writing and getting outdoors.
Related content
---