MemberMouse 2.4.3+
Recent releases of MemberMouse (since April 2023) utilize a new, streamlined process for configuring Stripe as your payment method. It is no longer necessary for you to manually copy your Stripe API keys into MemberMouse. Instead, you simply connect your Stripe account to your membermouse.com account, and the configuration is managed automatically.
If you are working with a previous version of MemberMouse, please see our article Configuring Stripe (Legacy).
Connecting MemberMouse with Stripe
To get started, open your WordPress Admin panel, and in the left column, choose MemberMouse > Payment Settings. Then, select Stripe (Recommended) as your payment method. The Stripe configuration options will display: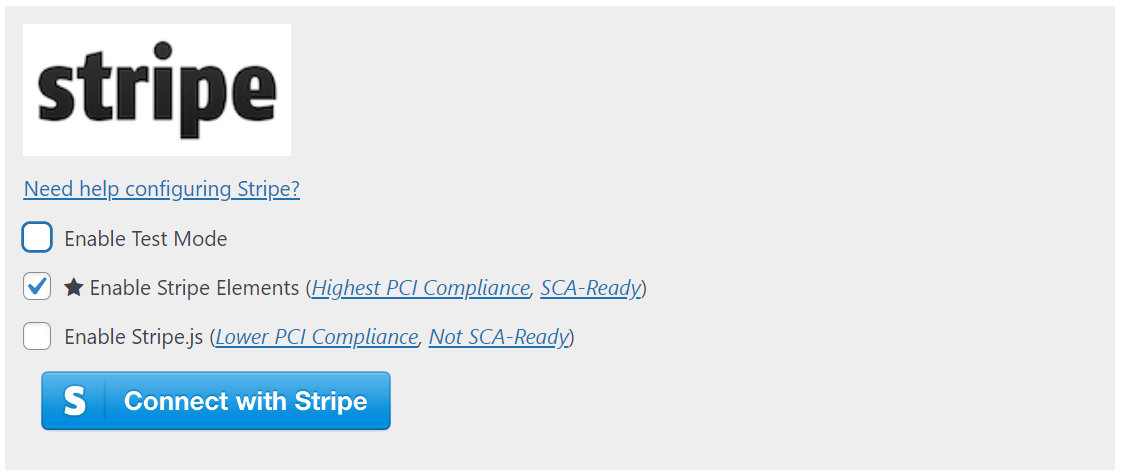 Click Connect with Stripe to proceed. You'll be prompted to enter your membermouse.com username and password: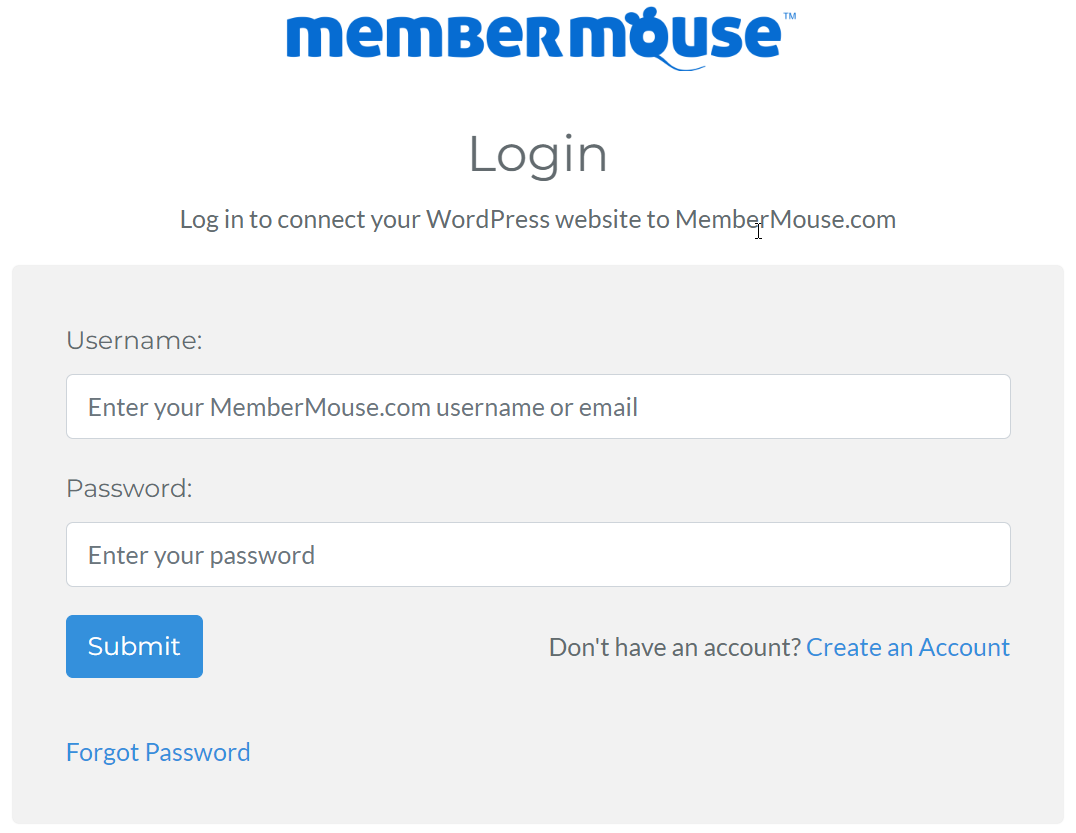 Enter the same credentials you used when you signed up for your MemberMouse plan, and click Submit. Once the secure connection to our site has been established, you will be redirected to Stripe, where you can create a new Stripe account, or log into an existing account: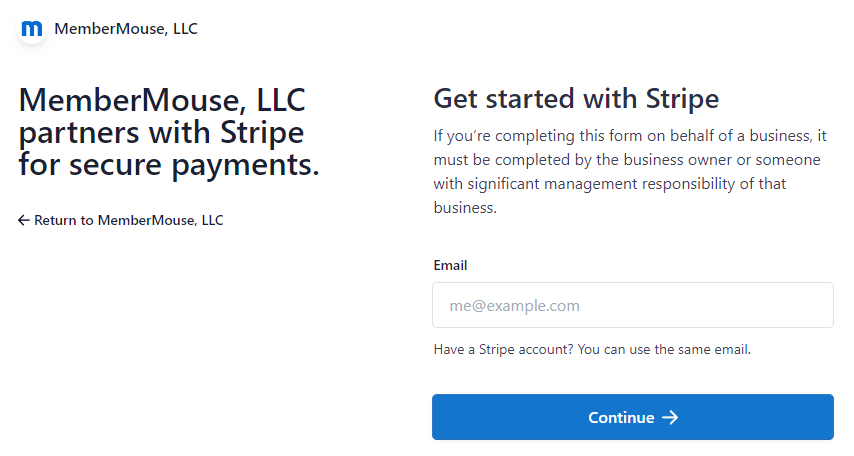 If you are creating a new account, you will be prompted to enter various personal and business information. If you login to an existing Stripe account, you'll have the option to use your existing account or create a supplementary account that may be accessed with the same email and password: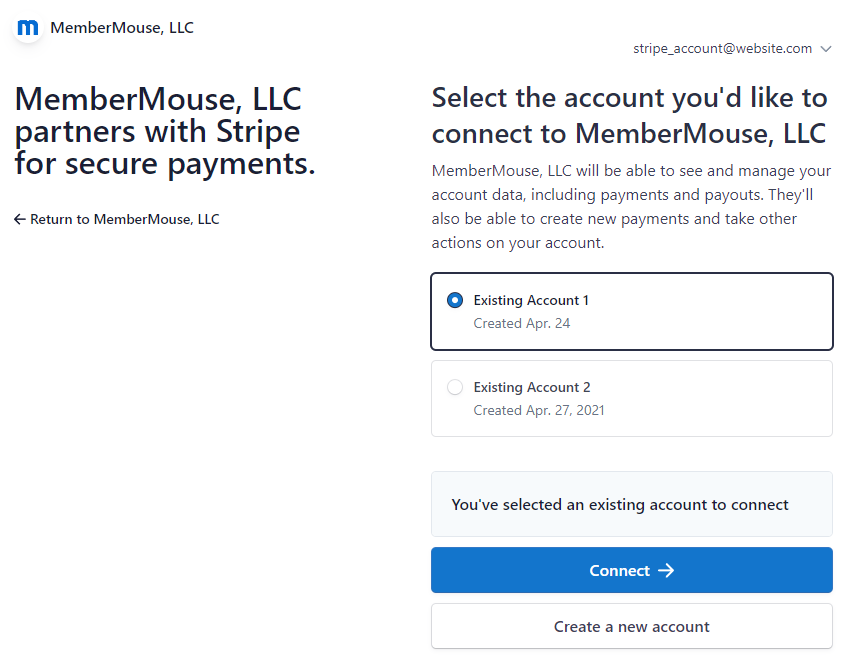 Important: If you are an existing MemberMouse customer who has previously used the Stripe integration, it is critical that you continue to use the same Stripe account that you have always used with this MemberMouse installation. If the wrong account is selected, payments for existing members will not process successfully. If you are unsure which option to select, please contact our support team for assistance.
After selecting your account and providing Stripe with any information it needs, you will be redirected back to your MemberMouse installation, and the Payment Settings tab will indicate that setup is complete: