MemberMouse and ClickBank: A Fresh Integration for 2019
Do you use ClickBank in conjunction with MemberMouse to sell your products and memberships?
If so, we've got some good news for you…
As of today, our integration with ClickBank is more powerful and robust than ever before!
With the MemberMouse version 2.2.9 release comes a total refresh of our ClickBank integration. This means that you can combine all of ClickBank's powerful new features with MemberMouse and put them to work for your business.
Updating to MemberMouse 2.2.9
In this post, we'll cover all of the specific details of our refreshed ClickBank integration and show you how you can apply it to your site. But first, let's start with the 30,000-foot view. With this update, you can now utilize ClickBank's:
INS 7 (Clickbank's Instant Notification System)
Multi-Line Item Transactions
Partial Refund Capabilities
Pitch Plus Upsell Flow Support
Coupon Tracking Support
Local Currency Tracking
Plus, we added a brand-new Instant Payment Notification (IPN) log inside MemberMouse that makes it easier than ever to track and manage all your ClickBank transactions.

Not familiar with ClickBank? Here's a brief overview:




What Is ClickBank?
ClickBank is an online marketplace that connects content creators, entrepreneurs, and business owners with a large network of affiliate marketers. They help people with knowledge and expertise in diverse markets – such as Health & Wellness, Business & Investing, Food, Wine & Cooking (to name a few) – sell a wide variety of products. It was founded in 1998 and has since gone on to serve over 6-million clients and amass a network of over 1.5-million affiliate marketers.
ClickBank also serves as a payment gateway for product creators and affiliate marketers. It's a useful platform for people who live overseas and may not have access to popular payment processors like Stripe or Paypal.
Here are some of the main advantages of using ClickBank:
ClickBank has an optimized checkout process for both digital and physical products. If you're someone who is just getting started with your online business and don't have the time or interest in optimizing your own checkout pages, ClickBank's proven checkout systems could be useful to you.
ClickBank has a vast network of affiliates who are hungry for good offers to promote. If you can create a valuable piece of content – like an ebook, audio, or video course – and a sales page that converts visitors into customers, you can enlist a small army of affiliate marketers (who only get paid for purchases) to sell your product.
Since ClickBank also serves as a payment processor, you won't need a merchant account to sell your products online. They handle tax collection, inbound customer support, chargeback processing, and more. Plus, they have years of experience with product launches and promotions and understands the dynamic nature of online businesses. No need to worry about frozen accounts and withheld funds due to large-volume sales.
Now that you're up to speed on what ClickBank is and how it can be used by content creators and entrepreneurs, let's take a look at the specifics of our totally revamped integration with ClickBank.

MemberMouse's Updated ClickBank Integration
Here's what's new with our updated ClickBank integration:
Version 7.0 of ClickBank's Instant Notification System
With our MemberMouse 2.2.9 release comes complete compatibility with the latest version (v7.0) of ClickBank's Instant Notification System (INS). Here's how it works: ClickBank's INS system notifies you of important transactions that occur within ClickBank's system. This includes things like sales, rebills, refunds, and chargebacks. For the full details about how ClickBank notifications work, visit this page which explains everything. Now, whenever one of these notifications occurs, the information will also be passed along and stored inside MemberMouse.
Important note: In order for you to utilize v7.0 of Clickbank's INS system, your instant notification URL must be set to version 7.0. Read the full instructions on how to configure your instant notification URL here.
And that leads us to our second exciting update, the ClickBank IPN Log!

New ClickBank IPN Log
The ClickBank Instant Payment Notification Log is a brand-new MemberMouse feature. If you use ClickBank and MemberMouse to run your online business, this will be a really exciting development for you. Why? The IPN log makes it much easier for you to keep track of all the different instant notifications (like the ones we talked about above) sent to MemberMouse via ClickBank.





Plus, this new IPN log also sorts all these notifications by member, transaction type, ClickBank receipt ID, MemberMouse order number, and date. Plus, you can also see the full IPN Details for any entry in the log. For the full documentation on this exciting new update, head over to this helpful article from our support center.

Support for ClickBank Multi-Line Transaction Platform
Now we're really getting into the finer points of our completely refreshed integration with ClickBank. This aspect of our update now makes it possible for you to utilize ClickBank's multi-link transaction platform. Why would you want to do this? Well, this means that your customers can now purchase multiple items from you at once. And, the appropriate access rights will be assigned to your members for all items by MemberMouse. For example, if someone buys two of the products you offer on Clickbank, they will both be added to that member's account in MemberMouse.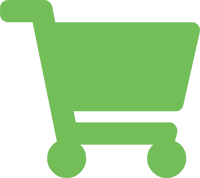 Additionally, since each line item is now recorded as a separate charge, partial refunds are possible. Here's the full details from ClickBank about their multi-line transaction platform.

Support for Pitch Plus Upsell Flows
Upsells! Woo! (Is it nerdy to get excited about upsells?)
ClickBank's Pitch Plus Upsell Flow is now a fully supported feature. Their upsell process allows you to offer additional products to your customers after they've purchased a product. And the best part? ClickBank's Pitch Plus Upsells are 1-Click Upsells. Meaning, your customers only need to click one button to immediately purchase additional products from you.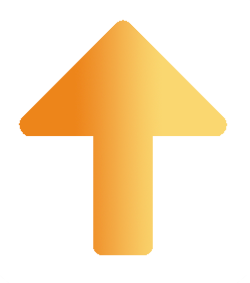 Upsells are a proven way to increase both your average revenue per transaction and lifetime customer value. We're happy to say that you can now do this with MemberMouse through ClickBank's native system. They have robust documentation on the Pitch Plus Upsell Flow and you can get more information about it here.

Full Support for MemberMouse Confirmation Pages
Good news! With this update, it's now possible to use your own custom confirmation pages for purchases made through ClickBank. If you choose to use your own confirmation pages instead of the default ClickBank pages, your customers can now be taken to the confirmation page setup in MemberMouse related to whichever product was purchased.
Why would you want to do this?
Using your own confirmation pages gives you full control over how you deliver your content to your customers. Plus, they can help you create continuity in your checkout processes. Instead of initiating the checkout process on your site, then sending your customers to Clickbank, and then back to your site, you now have the opportunity to create a more cohesive buying experience. It's a win-win for you and your customers.
Using MemberMouse confirmation pages also gives you the opportunity to display specific messaging to your customers based on the product they purchased. This can come in handy if you'd like to say something specific to your customers immediately after they've purchased your product, or even offer an upsell. What's more, using MemberMouse confirmation pages will automatically log your customers in to their accounts on your site. This creates a frictionless buying process and eliminates potential confusion on their part.

Coupon Support
Coupons are a great way to offer discounts on your products. And who doesn't love getting a deal?
Now, with our updated integration, if a coupon code is applied on the ClickBank Checkout Page, that information will be passed to MemberMouse. When a customer uses a coupon to buy a product, you will now see the coupon/proration icon next to the transaction that was discounted.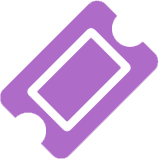 If and when a customer asks for a refund, this feature lets you issue refunds for the discounted amount – rather than full price. Plus, it will be the discounted price that registers inside MemberMouse, keeping your reports and metrics nice and tidy. If you'd like more information about ClickBank's couponing functionality, go here.
Full SKU Code Field Support
Stock Keeping Units – or SKU's – are critically important when it comes to inventory management. An issue that some of our ClickBank users ran into in the past was that product SKU's would sometimes be truncated when passed to MemberMouse. Now, MemberMouse supports more than 10 characters to avoid any data-damaging truncation. If you need more information about ClickBank's SKU parameters, check out this article.

The Display of International Currencies
Do your ClickBank customers pay in £'s, €'s, or ₹'s?
With this update comes full support for rendering international currency purchases in the currency used. That means if your customers pay with pounds or euros, those currencies will be displayed in your transaction logs inside MemberMouse. For example, if someone purchases one of your products using British Pounds, the '£' symbol will be shown in Browse Transactions instead of seeing a US Dollar sign.





A quick note: In terms of Reporting, MemberMouse continues to only support single currency sites so the numbers are interpreted by the Reporting Analytics as the default currency that you have chosen for your site under Checkout Settings > Other Settings.

Wrapping Up
That just about wraps things up for this article highlighting our refreshed integration with ClickBank. We hope you have found this post to be helpful and informative. ClickBank is a powerful online marketplace and we are happy to deepen our integration with this platform. Our vision for this update was to provide powerful solutions to all of our current and future customers who rely on ClickBank to sell their products online.
Ready to access this refresh? Update your MemberMouse Platform to version 2.2.9.
If you have any questions or comments about this, join our discussion and leave a comment below.
---
Cynthia Bennett
Cynthia is the Head of Customer Experience for MemberMouse.
Related content
---