How to Increase The Efficiency of Your Membership Site
Running a membership business is fraught with repetitive tasks that can and should be automated (and in many cases delegated). Maximum efficiency is achieved through systems creation and automations while being mindful of budget priorities and limitations – are we having fun yet?
This is the second article in a series on exercising your RGA (revenue generating activity) muscles as a membership site owner. In part one, we looked at the three main ways to increase profits on your membership site.  Today we're going to cover how to create systems and automations to help run your membership site more effectively and efficiently.
There are three key elements of systems and automations:
Creating process documents
Utilizing purpose-built tools that automate parts of those processes
And in some cases, outsourcing tasks to someone else
Here's the most basic litmus test when considering outsourcing and automations: if the cost to automate or outsource a process exceeds the profit you would earn without it, it's usually not a good idea. If you are able to employ a person or certain automations to run parts of your business while allowing you to remain profitable, have at it!
When deciding to assign various tasks to a tool or another person, know your strengths and what you love to work on vs. skills you lack and/or things you absolutely loathe doing. If you hate copywriting and aren't great at it, you'll likely need to outsource that task to a professional and ensure you can recoup your costs with the results the copywriter will produce.
I've broken membership site management into 8 key areas where automations and systems can be implemented. This article will cover systems 1-4 and the final article in this series covers systems 5-8. Here are the systems:
Marketing
Lead nurturing
Onboarding
Engagement tracking
Content creation
Community management
Customer success
General management
Just like the systems that work in tandem to run your human body and keep you healthy, you need systems in your membership business in order to function, thrive, and even scale! All these systems work with and rely on the others to help you reach your goals and keep your sanity as an entrepreneur.
If you're ready to up level your membership site this year, put on your game face and let's dive in!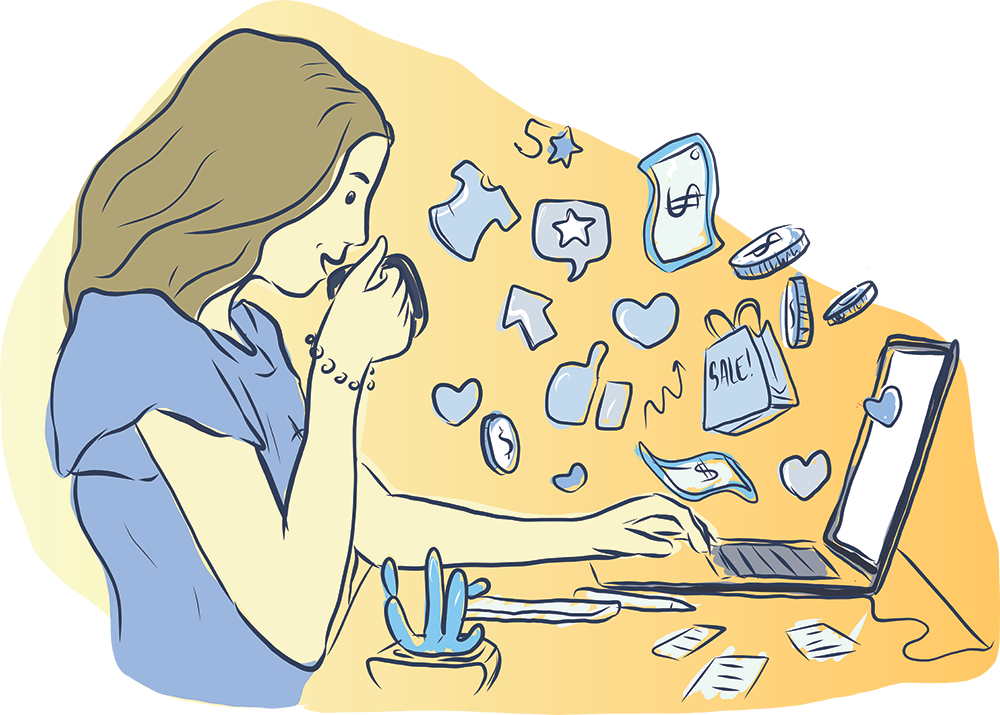 Marketing
The first step toward automating and systematizing your marketing machine is to determine where and how you should be reaching out to prospects in the first place. From there, you can create process documents and automations as appropriate.
If you don't yet have a handle on how to find the most viable marketing channels for your membership site and create a cohesive marketing strategy, check out the first post in this series.
The simplified steps to creating a membership marketing strategy are as follows:
Create an Ideal Customer Profile (ICP) based on your site's current power users (your most engaged, highest LCV, membership evangelists). Survey a subset of your power users to understand the problem your membership solves for them as well as the features and benefits they value the most on your site.
Use that information to create all of your site's marketing materials – incorporate quotes from your power users so that the language you use resonates with those who most closely resemble your ideal customers.
Run tests to determine the 2-4 most viable (both profitable and reliable) marketing channels for your membership site.
Get the right message to the right prospect at the right time through the most effective marketing channel. The right message will depend on how aware of your membership product your prospect is.
For example, if you create a lookalike audience on Facebook to reach more prospects, the first ads you show to that group of people will serve as an introduction to your membership with the call to action (CTA) likely being an opt-in for your lead magnet so you can begin nurturing them. You aren't going to ask them to join your membership at that time – you just met!
Track your marketing efforts over time and adjust as necessary to ensure you are only investing in viable channels.
Be mindful that the main goal of your top-of-funnel marketing efforts is to build your email list and then start nurturing those leads via email and retargeting ads. More on that under System #2 below.
Once you know the top 2-4 marketing channels for your site, it's time to maximize your marketing for profitability, scalability, and ease of implementation. Below are two examples of how to create systems and automations for your membership website marketing efforts. But before we get to that, I want to first introduce you to your new BFF – process documents!
Don't be intimidated – process documents are just cheat sheets that tell you how to do a certain task that you repeat somewhat frequently. They can be as simple as a one-page numbered list on a Google Document explaining in detail the exact steps you take to plan, record, edit, publish, and promote a new podcast; or as complex as explaining your entire content creation and distribution strategy.
PDs will save you an unbelievable amount of time and effort when dealing with repetitive tasks, not to mention they'll make delegating tasks to team members or virtual assistants an absolute breeze! Take the time to make these cheat sheets – it's an RGA (revenue generating activity) you won't regret!
Examples: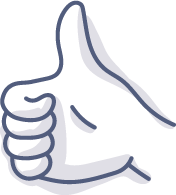 1. Social Media
First, create a framework for how you approach your social media interactions. You might focus on one viable social media network first and determine that you want to interact there at least once per day.
The thing is, showing up on a social network every day of the week is a grind – not to mention a huge time suck. You need a system for planning those daily social shares and a tool that automates the vast majority of your social interactions.
Set aside a time on your calendar every 2 weeks to create and schedule your social interactions. Use a purpose-built tool like Buffer or Edgar to pre-load your posts and it will handle making the actual posts at the times you set.
Once you have a social scheduling tool selected, create a process document that details how you're going to get those daily social interactions done. The next time you schedule social interactions, write out the granular steps you take to get that job done from start to finish.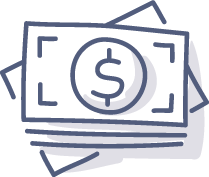 2. Direct Sales
If in running your marketing viability tests you find that a direct, or one-to-one, sales approach works well for you, create a system around getting that job done in a way that doesn't interrupt or distract you every time someone wants to jump on the phone. For example, if you find that if you can get a hot prospect on the phone for 10-15 minutes and make the sale 7 out of 10 times, you should try and do more of that.
The thing that site owners get in to trouble with here is they'll schedule sales calls around the prospect's schedule, without regard for their own, and end up having a 15-minute phone call at 9:00 AM on Monday morning, 3:00 PM on Monday afternoon, and noon on Tuesday. The calls are so spread out that it's hard to be in a sales mindset each time if you're mid task on something else and have to stop and try to sell someone your membership product over the phone.
To solve that problem, I recommend using an app like Calendly that lets your prospects choose an approved-by-you time slot on your calendar. This way, you're batching your sales calls and people can self-select a time that works for them. Perhaps offer two 2-hour windows each week that accommodate different time zones.
System creation and automation can apply to any type of marketing you're doing. To sum up this section on marketing, the 3 key pieces to the puzzle are to create process documents, use tools that automate as much of that process as possible, and to delegate or outsource tasks when appropriate.
Ok! One system down. Next up is: Lead Nurturing.
Strategies For Strengthening Your Revenue Generating Muscles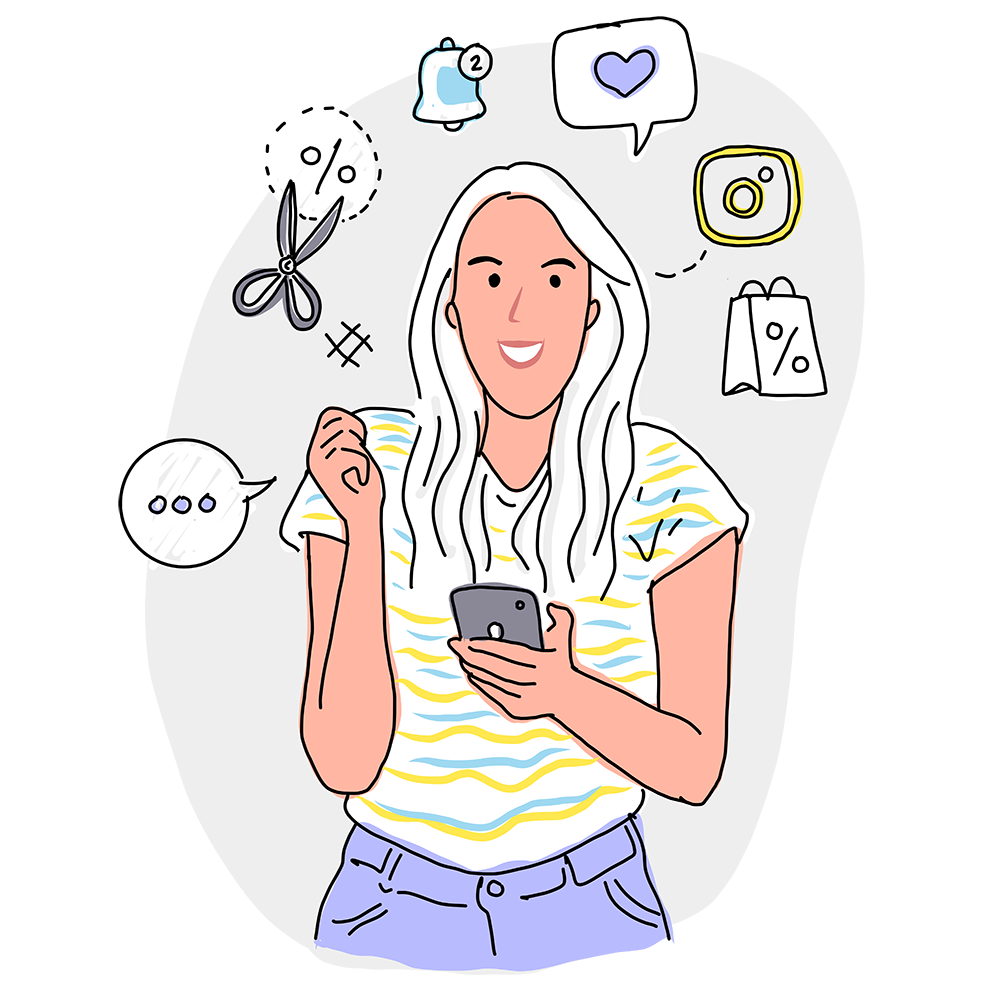 Lead Nurturing
Once you are generating leads and your marketing machine is in full swing, you want to convert as many of those qualified leads as possible to paying members.
Duh, right?
But to do that, you have to nurture those leads through an email sequence and retargeting ad campaigns. I've never seen a lead magnet that was so effective in and of itself that it converted a viable percentage of leads to paying members. Appropriate follow up and nurturing are necessary for everyone.
Here's how to do it:
Your savvy marketing machine should be feeding and growing your email list. Once you have a person's email address, that person is now considered a prospect. The next step is to nurture that fresh, hot prospect with more free valuable content, social proof, and appropriately timed offers to pull them through a well-designed sales funnel in a way that they both enjoy and benefit from.
Lead nurture campaigns typically consist of a series of emails – typically 5-7 emails in total, dripped out in 2-4 day intervals after someone downloads your lead magnet – as well as retargeting ads on Facebook and/or Instagram.
The overarching goal of this system is to find the path of least resistance to move a fresh prospect, newly introduced to your membership, to a paying member. Meaning, for example, if you can convert a prospect with a 7-email nurture sequence, don't use 30.
Typically, when people first find out about your membership, they are not ready to start paying you for access. The solution: you drip a series of emails to that prospect (after they grab your lead magnet) where you promote the most valuable parts of your membership site (which you should know from regularly talking to your power users), testimonials from current members and compelling statistics (also called social proof), and corresponding calls to action that take your prospect to the next step of the buying process – inching them closer to purchasing your membership.
Run a Facebook retargeting campaign to reinforce the content new prospects are receiving in your email lead nurture sequence. It's imperative that your retargeting campaign ads match the messaging of your email nurture sequence. Once you've determined a retargeting ad sequence and timeframe that produces viable results, automate the retargeting campaign.
Marketers use something called the prospect's stage of awareness to determine what kinds of messages and when to send them to the prospect.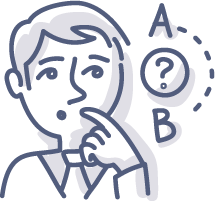 Key #1: Stages of Awareness
The first key to creating a high converting nurture campaign is being extremely mindful of the stage of awareness your prospect is in as they receive your email lead nurture sequence and retargeting ads.
Below is a list of the stages of awareness for membership sites adapted from copywriting expert, Joanna Weibe of Copyhackers.
*I use the word "problem" below quite generically. If you run a knitting membership, the problem prospects come to you with is that they want to learn to knit, but don't know how. You get the idea.
Unaware – A person who fits your ideal customer profile but is not aware that your membership exists or even of the problem you can help them solve.
Solution Aware – The prospect is aware they have a problem and that your membership exists. They might download your lead magnet at this stage as they move toward active consideration of possible solutions to their problem.
Product Aware – Your prospect is now actively considering the available options to solve their problem, and good news: you're in the running! A prospect is moving toward Most Aware when they are engaging with your email nurture sequence and, ideally, paying attention to your retargeting campaign on Facebook.
Most Aware – Your prospect is now a hot lead, ready to pay for the solution they believe will best solve their problem and they are showing clear buying signals for your membership (usually opening your emails and clicking your retargeting ads). Through your email nurture sequence and retargeting ads, you should have told the story of why your membership will solve their problem, backed that up with social proof, and then asked for action (free trial, attend a webinar, purchase membership, get on the phone with you, etc.).
You begin lead nurturing at the Product Aware stage. The overarching goal of your nurture campaign is to move the prospect to Most Aware as quickly as possible, then close the deal.
The contents of your nurture sequence should move prospects seamlessly through the stages of awareness and the gravity of your CTA must match what the prospect might be willing to do at each stage. A general rule of thumb is to offer only 1 CTA per nurture email and/or retargeting ad.
An exception can be made if you want to include a "P.S." at the bottom of each email in case someone is ready to join asap, that reads something to the tune of, "Ready to start [insert most valuable benefit to joining your membership]? Click here to get access now", and link to your sales page with a sign-up form at the bottom.
In the first few nurture emails, the CTA, if completed by the prospect, should build your perceived authority and help the prospect more fully understand the problems you help your members solve. To move them in that direction, you might ask the prospect to download a relevant white paper, subscribe to your podcast, view other free content on your site, and other low barrier to entry actions.
In the next several emails, your CTAs should request an action that creates more buy-in from your prospect: visit your sales page, get on the phone with you, reply to the email, or contact you if they don't have all the information they need to make an informed decision.
Identifying common buying signals can help you shorten your sales cycle and simplify your marketing efforts. Buying signals are actions prospects take that reliably indicate they are ready to purchase. For example, if you have a high closing percentage after holding live webinars, your CTA in the third or fourth email in your nurture sequence should be to attend your next live webinar.
Effective lead nurturing also overcomes common objections before your prospects have the chance to raise them, or worse, leave without seeking clarification from you. If you know the most common objections prospects give for not purchasing your membership, plus the features and benefits your power users deem most valuable within your site, you are poised to reverse engineer a stellar lead nurture sequence that strategically overcomes objections before they happen while communicating the value your power users enjoy through your membership site.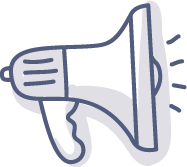 Key #2: Communicate the Benefit of Your Membership
In each of your 5-7 nurture emails, the most useful features of your membership must be explained in a way that expresses a clear benefit to your prospect.
Prospects don't care about your features yet, they care about what you can do for them and how your solution can meet their foundational desires and solve a real need or want. Your job is to paint a picture of outcomes and results using foundational desires as your sales anchors.
For instance, if you are selling paleo meal plans, don't talk about the logistics and particulars of your service just yet. First you must get the attention of your prospect by telling them how your service will: improve their health, reduce the stress that comes with meal planning week after week, give them peace of mind that they are feeding their families well with less effort, and so on.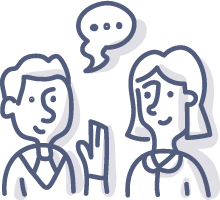 Key #3: Social Proof
Social Proof plays a strong role in overcoming prospects' objections. If your monthly or annual price is often perceived as too high, but you have a strategically placed quote from a member along the lines of, "Before I joined, I thought the membership was going to be really expensive and not worth the price. But once I got into the membership, I found that the value exceeded expectations beyond my wildest dreams and the results I'm getting are fantastic!" you won't have many price objections.
When you explain how a feature of your membership site will benefit a member, back that up with a testimonial from a power user describing how that helped them achieve a desired outcome – including foundational desires!
If you don't have a lead nurture email sequence or the one you do have is fairly haphazard, it's time to re-evaluate. Fortunately, once a lead nurture email sequence and retargeting ads are created and set to run on autopilot – triggered to kick-off each time your lead magnet gets downloaded – you'll have a full-blown sales machine working for you around the clock.
Your ongoing efforts in this area should focus on shortening your sales cycle and spending the least amount of resources required to convert a prospect to a paying member. Simply adding a new prospect who has downloaded your lead magnet to your broadcast email list where they'll receive your newsletter, blog updates, etc., without first nurturing that lead and making a compelling case for your paid membership will produce sub-par results.
In my 15+ years of sales experience, I can confidently tell you that not many sales are made that aren't asked for. Outlining and writing a nurture campaign can be a daunting task, but armed with this guide and your expertise, you just have to set aside the time on your calendar to get it done.
Whatever it takes, get this job done, set it to run on autopilot, and monitor it every few months to work toward optimization. This is a system that will allow you to scale your membership to a highly profitable level when you have the opportunity to do so – so do it!
Whew! We've made it through our first two systems, Marketing & Lead Nurturing.
Let's take a deep breath before we dive into Onboarding. Ready? Let's go!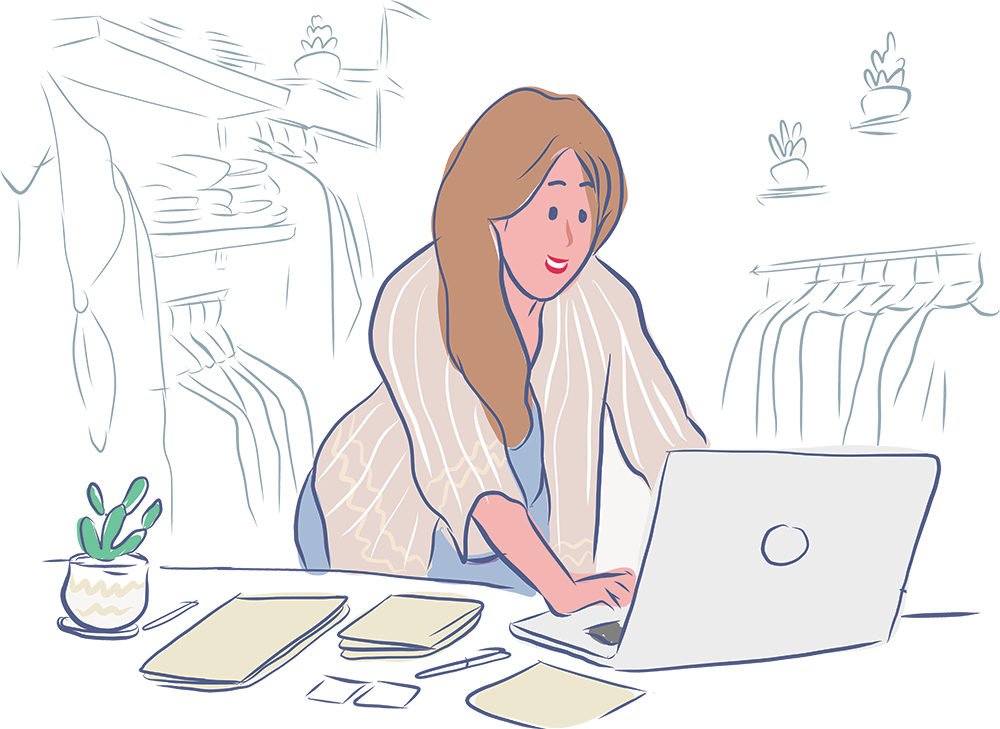 Onboarding
Onboarding is the process of taking a brand-new member at sign up on the fastest path to value recognition within your membership site, and over time, nudging them along the path to become a power user.
Proper onboarding is vitally important to the lifeblood of your membership site. When done well, your members will understand how to fully realize the value of your site, thereby setting you up for maximum lifetime customer value (LCV) and lower churn rates. Remember, it costs exponentially more to acquire a new member than to keep an existing one – onboarding is a key component of your long-term retention strategy.
If you already have an automated onboarding system in place, good for you! Let's make sure it's optimized for maximum success. If you don't have one and expect your members to figure everything out on their own, you're in for trouble, aka churn.
Onboarding is the time to reinforce the expectations of what new members can expect to receive and be able to accomplish through your membership site. In its simplest form, onboarding can be a series of emails that the new member is going to receive over time that teaches them how to best use your site and get the most value from it.
It's imperative that your onboarding experience mirror the messaging your prospect received during their lead nurture campaign.
Meaning, the expectations you set during your marketing & lead nurture should be met and exceeded once the member joins: underpromise and overdeliver. You do that by explaining in layman's terms how your new member can fully benefit from each and every aspect you advertised about your membership.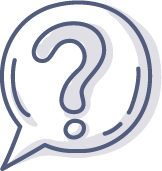 Prevent Unnecessary Churn
Much of voluntary membership churn is attributable to mismatched expectations that can be traced back to marketing. If you promise the world but deliver peanuts, your new members will be racing to the exit. That's an exaggeration, but it doesn't take your new member many instances of thinking to themselves, "Wait a minute, I thought I could do X, Y, and Z on this site, but I can only figure out how to accomplish X, and Y and Z are nowhere to be found…" before they cancel.
Now that you know what onboarding is and why you need it, let's talk about how to put together an automated onboarding email sequence.
Onboarding starts the moment someone clicks the buy button on your payment page. What does your payment confirmation page look like? That page is the first thing a new paying member sees after they enter their credit card information, so you need to step it up if what you have now is boring, generic, and uninspiring. A big thank you and quick welcome video recorded by you affirming their decision to purchase the membership is nice touch and highly personal.
Immediately following the purchase, they should also get a receipt with a confirmation of payment through your payment processor, like Stripe. Almost simultaneously, they should receive a welcome email from you. That welcome email should serve the purpose of again reinforcing the new member's buying decision, a quick list of membership benefits, a next step (as in one step, not a list of steps), and perhaps even a member testimonial.
Keep the excitement up and do everything in your power to keep new members from churning early. The one and only next step you advise them to take in that welcome email (your first onboarding email!) should be the first necessary step toward recognizing immediate value from your membership.
That first onboarding CTA is often just to log in and view a quick video site tour hosted by you. Yes, this means you need a video. It can be as simple as a screencast with voice overlay where you hit the biggest highlights of the site and where you recommend new members start.
Now, the tricky part here is understanding what's mission critical to include in that welcome video and the rest of your onboarding sequence. Since the goal of onboarding is to take a brand-new member on the fastest path to value recognition, and over time, nudge them along the path to become a power user, you need to know what steps your current power users have taken in the past to achieve power user status. I call those specific action steps key retention behaviors, or KRBs.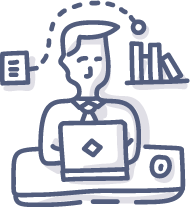 Key Retention Behaviors
You determine KRBs for your site by simply talking to current members and monitoring engagement stats. Make sure you are talking to both members that are highly engaged (power users) and those who are becoming disengaged from your site. Proper segmentation of those 2 groups happens through engagement tracking, which we'll discuss in detail in the next section. But one takeaway is that it's impossible to segment your members and ask the right questions at the right times if you don't know who are the most versus least engaged.
Once you're able to segment a group of power users, send them a quick email, something like:
Hi John,
I'm reaching out to you specifically because you are such a dedicated and successful member of our community and I need a little help.
Would you hit reply and tell me, in your opinion, what the best/most helpful parts of our membership site are? What features did you latch on to at the outset of your membership that have kept you around for so long?
Thank you so much for taking a quick moment to do this!
Cheers,
Amanda
Aggregate your responses and start identifying common answers or trends. Those are the keys to your onboarding sequence. If you come up with the top 5-10 highlights of your membership site, as defined by your power users, feature one of those highlights in each of your onboarding emails. Ideally, you would highlight and link to the feature (be it a course, workshop, Q&A, discussion forum, content piece, video, etc.), with an explanation of how to best get value from it, and a testimonial from a current member who received value from it as well.
If you have different tracks on your site for members at varying levels of skill, timeline for results, or desired outcome, you'll want that new member to self-select their track in the second onboarding email (the one after your "thank you for joining" email). Create a custom onboarding sequence for each track you offer. Repeat the email survey steps above with segments of power users from each track to inform your onboarding content.
In addition to highlighting the top features of your site, you want to continue to set accurate expectations for what the member can expect from you in terms of upcoming and ongoing content, live classes, in person meet-ups if applicable, your discussion forum participation and general availability, how to get help/support when needed, how to cancel or pause their membership, and any other particulars relevant to your membership site.
It's of utmost importance to tease future content and really bring out the big guns so to speak before that new member's credit card is charged again around the 30-day mark. At that point you need to ensure that your new member has performed some KRBs and achieved some level of success (however your power uses define that) to prevent early churn.
I also recommend encouraging direct replies to your onboarding emails, a simple "P.S. Just hit reply with any questions or feedback. We're always here to help!". Send onboarding emails from your personal email address (or a customer success rep's) rather than a generic email address with one of those "Do not reply" messages. Make this process personal and be easy to access for questions and support.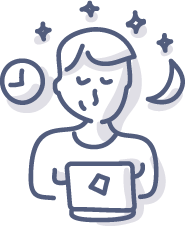 If you send 7 emails spaced out every 2-4 days and then a future content teaser email just before the new member's credit card gets charged for the second time, you're in pretty good shape. But I like to extend onboarding beyond that 30-day mark to automated the first 3 months of ongoing customer success efforts.
Beyond the first 7 or so emails, you're going to want to start spacing communication out with longer intervals so your new members don't get overwhelmed or annoyed. Send 2-3 more emails spaced around 7 days apart that highlight some of your best evergreen content, hugely helpful discussion forum threads, or something else that could be considered an-oldie-but-a-goodie that your new member might not otherwise come across on your site.
After 14 more days (so between days 45-65 of their membership) it's time to send a quick email survey. Nothing fancy, low barrier to participation, just ask them to participate via email:
We're so glad to have you as a new part of our community. I very much value the input of our members and I would be so grateful if you could just hit reply and tell me what you're liking most about the membership so far as well as any suggestions for future content, improvements, etc. Thank you!
In another 14 days, you might consider sending an automated email that offers an upgrade from a monthly to an annual plan or any other relevant upsell (coaching, courses outside of your membership, a higher tier of membership, etc.) if that member is engaging regularly on your site at this point.
Ideally, at this stage your new member has built a strong habit around visiting your site, is receiving the value you promised, and is on their way to power user status and maximum LCV!
Once you've followed all the steps I provided above, write your onboarding sequence and set it to kick off for each new member with your email service provider. Mark your calendar to check your onboarding sequence open and click through rates every quarter at least, more if this is new for you. Pay attention to feedback you get from new members and make changes as necessary.
Alright! Three systems down and one to go. You're well on your way to building a membership site that runs like a well-oiled machine. In the final section of this post we look at Engagement Tracking.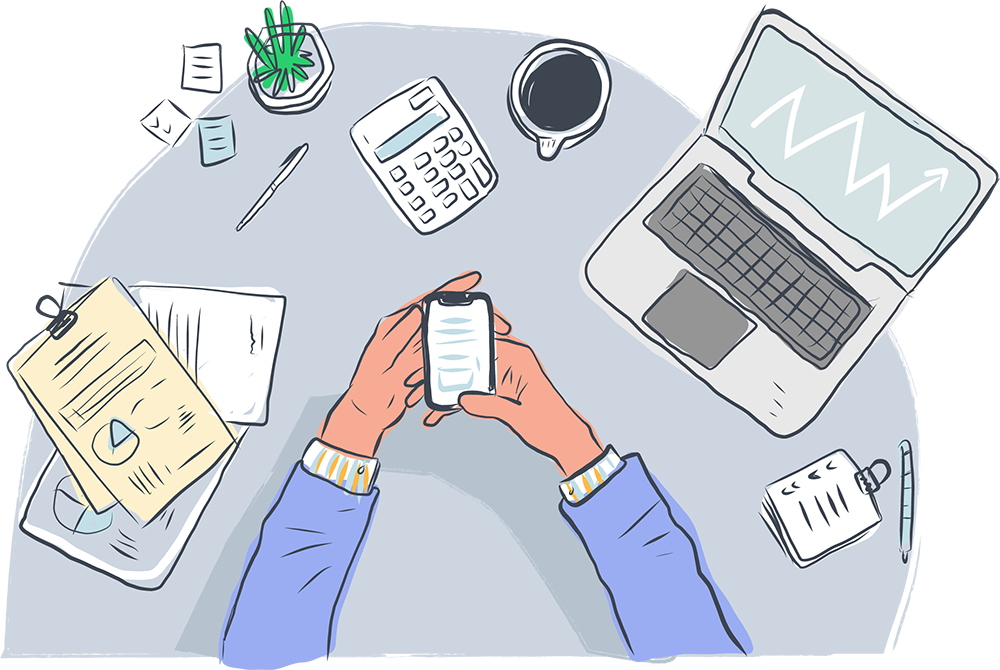 Engagement Tracking
Engagement tracking simply means understanding and keeping tabs on how members are interacting (or not!) with your membership site and then taking appropriate action to either bring a disengaged member back into participation and value recognition, or conversely, to offer your most engaged members relevant, useful upsells to maximize their LCV.
People often join a membership site when they are really pumped up and excited from your amazing marketing and lead nurture efforts – the promise of a better version of themselves! And maybe they engage with your site initially, but at some point, life happens and they get distracted or other pressing matters demand their attention. Or perhaps they didn't ever establish a habit around coming to your site during that crucial 90-day period right after they joined.
The result: they fall into disengagement from your site despite fitting your ideal customer profile and your best efforts to help them recognize value.
Don't let the importance of this membership system get lost on you. Most of us spend an unbelievable amount of time and effort and money to acquire new customers. That is the focus of most businesses. But, Harvard Business Review tells us that it takes between five and 25 times the dollars to acquire a new customer as it does to keep an existing one.
Think about that for a second…
Put another way, to keep an existing member is between five and 25 times cheaper than acquiring a new one.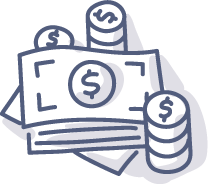 Build a Profitable Membership Site
The path to creating a very profitable membership site is not just acquiring new members, but keeping track of who is most and least engaged, and then doing something about it.
If you don't have visibility into engagement metrics and a process for maximizing LCV you're leaving dollars on the table. In many cases, lots of dollars – not only in the short term, but the aggregate effect of compounding that additional profit over time. I understand that churn is a natural thing that happens on all membership sites. No one stays on a membership site forever. But the point is to maximize each member's lifetime value. Your marketing promised certain desirable outcomes for your members – your job as the site owner is to help those people who are paying you money to actually realize those outcomes.
Let's talk about how to track engagement and what to do with that information.
To accurately track member engagement, you need to look at the 3 most common ways members engage with a membership site: on-site activity, discussion forum participation, and email opens and click throughs. Membership plugins are very helpful at this point for reporting some level of engagement metrics. That's hugely helpful and you should be paying attention to that intel. Many email service providers also score your list based on opens and click through rates over time.
Once you have a tracking tool in place, you need a process document that explains in detail what actions need to be taken based on your engagement tracking information in order to maximize your LCV.
There are 2 primary scenarios you need to be prepared for in your PD: how to bring disengaged members back into active participation and value recognition on your site, and second, how to offer appropriate upsells to your most engaged members (power users).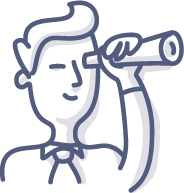 Keep Your Eye On Member Engagement
Once a member reaches disengagement territory, kick off a re-engagement email sequence that aims to help re-establish a habit around participating on your site.
On a more positive note, offer upsells to your most engaged members through a smartly worded email. The simplest upsell you can offer is to upgrade from a monthly to an annual payment plan on your site.
Otherwise, a higher membership tier, one-on-one service offering, or one-off product is great too. Make sure you are using appropriate tags in your membership plugin so you're not sending the same offer over and over again. It would be embarrassing to offer an annual plan to someone who is already one on.
Also, if you're offering an upsell to a subset of members, they are also some best candidates to provide you with stellar testimonials. Politely ask for them and incorporate them as appropriate into your marketing.
Outline in your PD how much time you plan to spend on engagement tracking related actions each month and then mark your calendar accordingly. Once you have your tracking tool in place (one automated process), cull your process document over time for maximum efficiency, and of course, track the effectiveness of your email sequences (another automation).
Once you have a dialed-in engagement tracking PD, hand the task off to someone else if you can. Otherwise, stick with it each month and enjoy the benefits of maximizing your members' lifetime value and the resulting profits.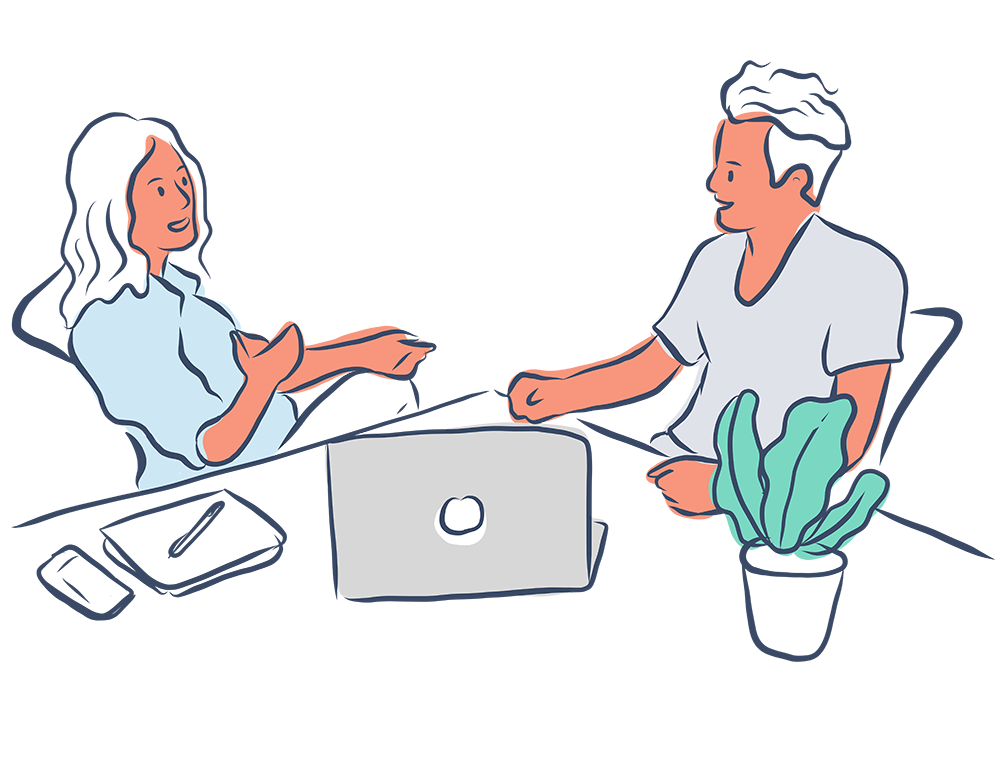 Wrapping Up
That's all for Part 2 in this series on strengthening your Revenue Generating Activity muscles. In Part 1 we looked at the three primary ways you can increase the profitability of your membership site. And in this post we looked at how you can increase the efficiency of your systems and processes around marketing, lead nurturing, onboarding, and engagement tracking.
You can read the third and final installment of this series on RGA's here: How to Optimize Your Membership Site with Smart Systems. In this post, we look at specific ways you can decrease expenses around content creation, community management, customer success, and general business management. I hope you enjoyed this post and now have some valuable strategies you can implement in your business.
---
Amanda Northcutt
Amanda is a revenue strategy consultant for online businesses with recurring revenue models. She lives in Fort Collins, CO and spends her free time with her family, cycling, hiking, and pretty much any mountain sport under the sun.
Related content
---