200+ Of The Most Profitable Online Course Ideas For 2023
Are you interested in starting an online course business in 2023? If so, you're one smart cookie, because online education is booming, and as long as you have the right tools, you can make money selling your content. However, you might be wondering which subjects can bring in the most revenue.
Fortunately, there are tons of profitable online course niches to choose from. Once you find a topic that interests you, you can turn your passion into a money-making business. As long as you have the expertise and a solid website, you should be able to start off on the right foot.
In this post, we'll talk about why you might want to launch an online course business in 2023, and what to consider before you get started. Then, we'll share a whopping 200+ ideas to help you design best selling online courses. Let's get started!
Why Start an Online Course Business in 2023?
Before we dive into our list of the most profitable online courses, let's consider why you might want to explore this e-commerce business.
Firstly, the online course business is booming, so it's a great time to break into the field. In fact, in 2022, Learning Management Systems (LMSs) alone generated about $18 billion in revenue.
Some of the most popular online education platforms include Coursera, Skillshare, and EdX:
However, online course businesses aren't just for big enterprises or traditional institutions like schools and universities. Anyone with expertise in a specific topic can become an educator.
What's more, thanks to user-friendly Content Management Systems (CMSs) like WordPress, you don't have to sell your courses through third-party platforms. You can offer them directly on your own website. This removes the middleman and puts you in complete control of your content.
When you set up an online course business, you can generate recurring revenue. This makes it a stable and low-risk way to monetize your expertise or a pre-existing website.
What to Consider Before You Start an Online Course Business
Now, let's look at what to consider before you start an online course business.
First and foremost, if you don't already have a website, you're going to need one. WordPress is a free software that enables you to build any type of site, including an online course business:
Plus, it's super user-friendly. You'll just need to sign up for a web host, get a domain name, and install WordPress. Then, you can start building your site.
You'll also want to consider what type of online course model you want to use. One approach is to ask students to pay per course:
However, this product might be more challenging to sell, since people may have a hard time paying a lot of money upfront. What's more, one-off sales don't offer the same level of stability as recurring revenue.
As an alternative, you could build a membership site or a subscription site. These models are pretty similar, so it's up to you how you want to market your business.
You can use a tool like MemberMouse to set up a membership site on WordPress:
Plus, you can pair it with the Courses for MemberMouse add-on. This way, you have everything you need to build an online course.
200+ Most Profitable Online Course Ideas for 2023
Now, let's go over 200+ ideas for the most profitable online courses in 2023. To make things easier, we've organized them into broader niches.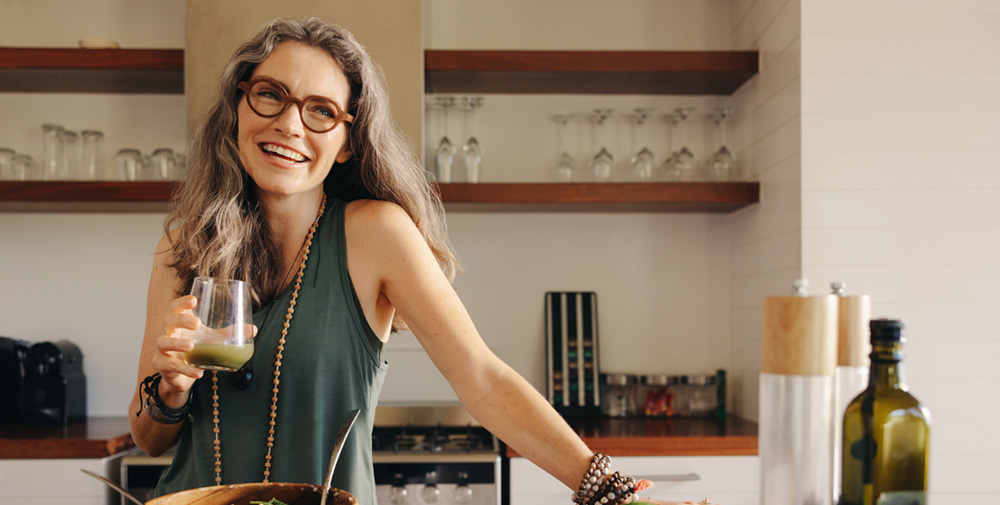 Wellness, Health, and Fitness Online Course Ideas
The global health and wellness industry is currently valued at over $4 trillion. If you have experience in fitness or sports medicine, this could be a lucrative venture for you.
With that in mind, here are some online course ideas in this niche:
Meditation courses
Nutritional courses
Weight loss programs
Meal planning
Half-marathon or marathon training
Yoga
Pilates
Herbal medicine
Holistic remedies
Courses on vegetarianism/veganism
Reiki
Courses on sleep hygiene
Women's health
Men's health
Gut health
Just remember, the course content you create in this niche can affect a person's physical and mental health. Therefore, you'll want to carefully develop your course material and advertise your credentials.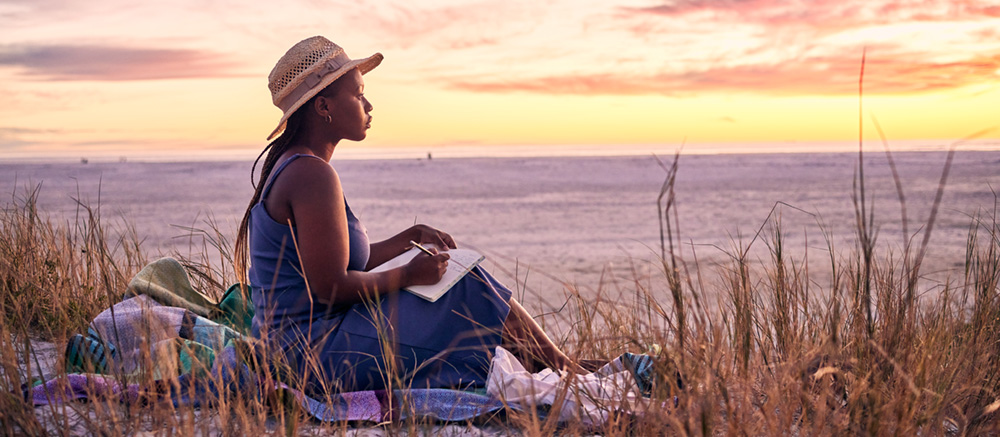 Personal Development Online Course Ideas
Next, let's check out some ideas for the most profitable online courses in the personal development space:
Interview skills
Study techniques
Public speaking
Career development
Conflict and resolution courses
Courses on negotiation
A course on resilience
Courses on emotional intelligence
Positive psychology
Ethics
Anti-racism courses
Courses in diversity, equity, and inclusion (DEI)
Productivity courses
Time management
Leadership training
As you can see, this is a broader niche, so it can encompass a lot of different topics.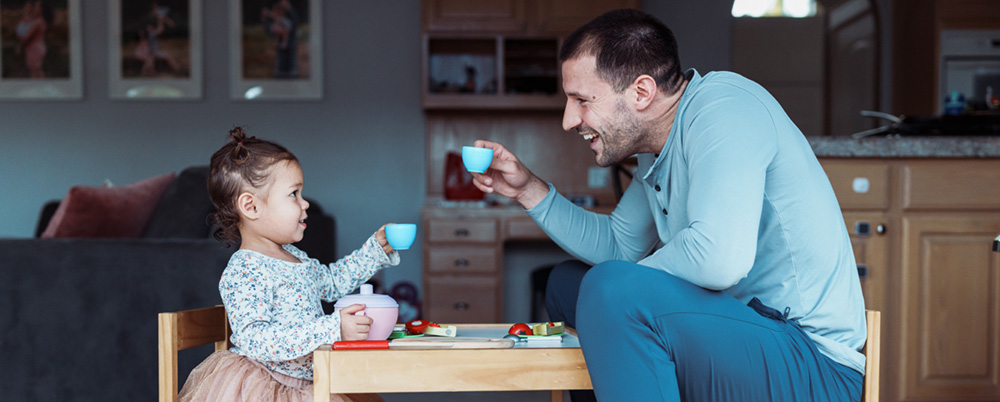 Parenting Online Course Ideas
According to Forbes, the millennial parenting market is valued at $46 billion. So, here are some ideas for courses in this profitable category:
Labor preparation
Courses on lactation/breastfeeding
Baby sleep training
Infant/toddler nutrition
Caring for newborns
Early attachment/bonding
Courses on the science of parenting
A special course for divorced parents
Courses for single parents
Courses for parents of bi-racial children
A course for parents of children with ADHD or ADD
Courses for adoptive parents
Courses on parenting teenagers
Child/parent communication courses
Courses on parenting in the digital age
Offering parenting courses is an excellent idea. Additionally, since lots of new parents are looking to join a community, this would be an ideal niche if you want to create a membership program alongside your online courses.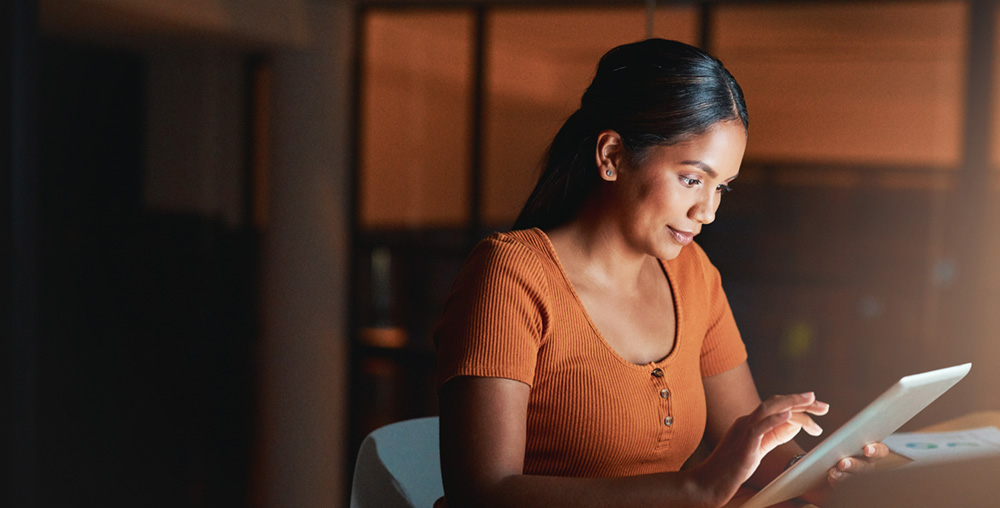 Digital Marketing Online Course Ideas
Digital marketing is another massive industry that has the potential for money-making courses. Here are some ideas to help you get started:
Introductory digital marketing courses
Social media marketing
Content marketing
Influencer marketing
E-commerce marketing
Blogging courses
Copywriting courses
Search Engine Optimization (SEO)
Podcast marketing
Courses on AI and marketing
Digital marketing analytics
Courses on ethical marketing
The great thing about digital marketing is that it is constantly evolving, so there's always something new to learn. Therefore, you could possibly transform any of the above topics into one of the most profitable online courses out there!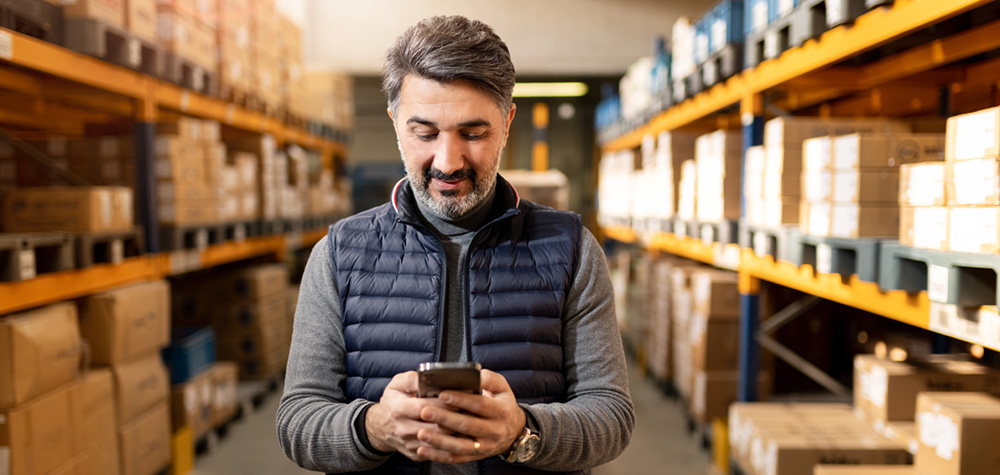 Course Ideas for Online Business & Entrepreneurship
While digital marketing offers lots of possibilities for profitable online courses, entrepreneurship is another niche that can take you far.
Check out these ideas for business training:
Introduction to entrepreneurship courses
Courses on creativity and innovation
A course on how to build your business website
Courses in business management
Personal branding
Courses on passive income
Affiliate blogging
Courses on finding investors
A course on business tools
Courses for business partnerships and development
Business writing courses
Sustainable business courses
Mindset courses
Courses for startups
Business communication skills
Once again, this is a topic that can encompass many unique ideas, so don't be afraid to get creative!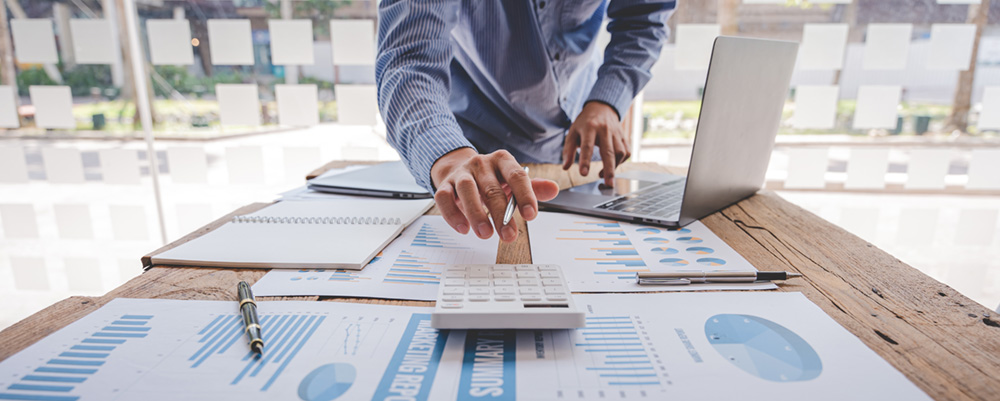 Personal Finance Online Course Ideas
Next, let's discuss personal finance. People who are interested in this topic tend to have a good amount of capital. So, they'll likely be willing to spend money on online courses. However, they'll also want you to demonstrate your expertise and credentials.
With that in mind, here are some personal finance online course ideas:
Introduction to personal finance
Budgeting courses
Saving courses
Interest and debt management
Personal investments
Micro-investing
Real estate investments
Retirement planning
Courses on managing your employee benefits
Personal finance software courses
Financial planning for young adults
Cryptocurrency courses
Financial wellness courses
Courses on stock trading strategies
Financial planning courses (i.e. planning for a baby, new home, etc.)
You can be as broad or as specific as you like. For instance, an introductory course in personal finance could cover all the basics, including, budgeting, saving, etc. Alternatively, you could create online courses for highly specific financial goals, such as saving to buy a car.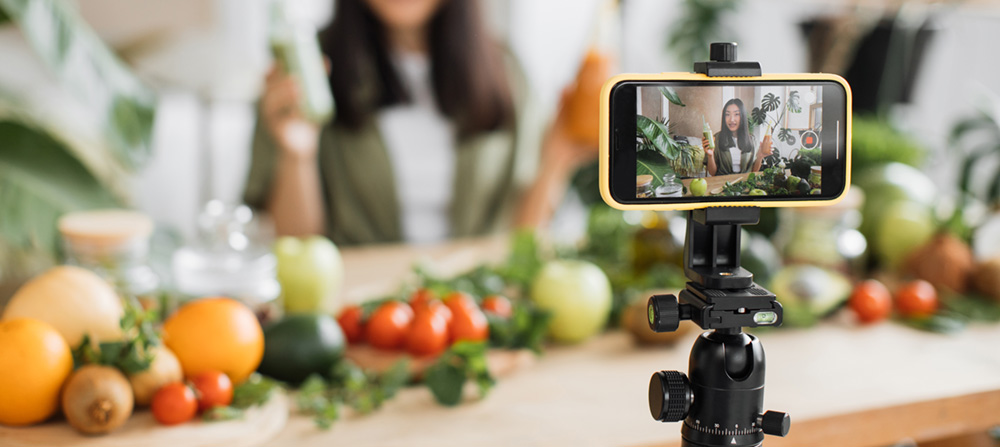 Online Cooking Course Ideas
According to GlobalNewswire, the online cooking industry is expected to be valued at nearly $486 million by 2027. If you're a professional or home chef, you might explore some of these ideas:
Cooking courses for beginners
Cooking on a budget
Vegetarian / vegan cooking
Pastry courses
Bread-making
Baking courses
Mixology / Cocktail courses
Jam-making courses
Italian meals
Mexican cooking
Japanese cuisine
French desserts
Chinese food
Indian cuisine
Traditional American meals
Since each chef brings their own unique flavor to the table, this is likely a good niche for anyone who already has some sort of following.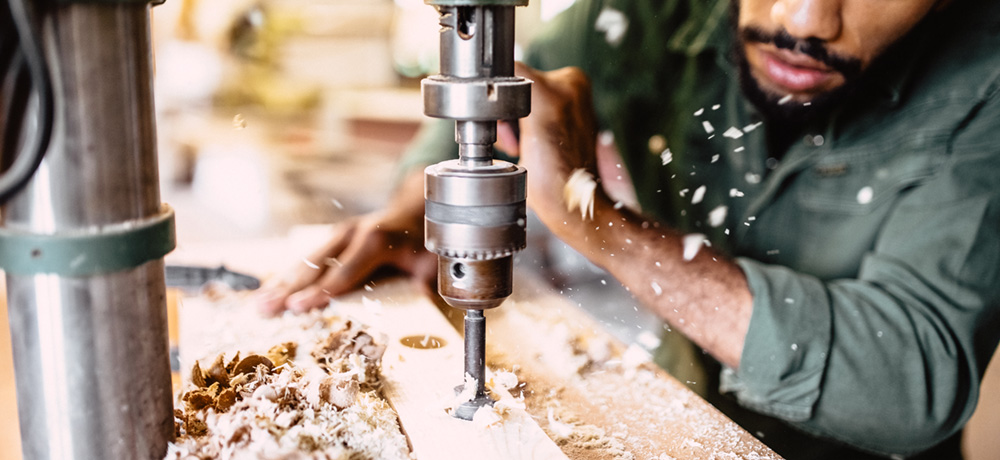 Online Course Ideas for Home Improvement and Gardening
If you have a green thumb or you're good with a hammer, you might consider monetizing your skills by offering online courses in gardening or home improvement.
Here are some ideas:
Introduction to gardening
Flower gardening
Vegetable growing
Herb garden courses
Aquaponic gardening
Plant propagation courses
Viticulture courses
Home repair
Home renovation
A course on how to build a deck
Landscaping courses
Irrigation courses
Flooring courses
Courses on household wiring
Carpentry courses
Once again, you'll want to make sure you have the appropriate expertise, and that your audience knows it!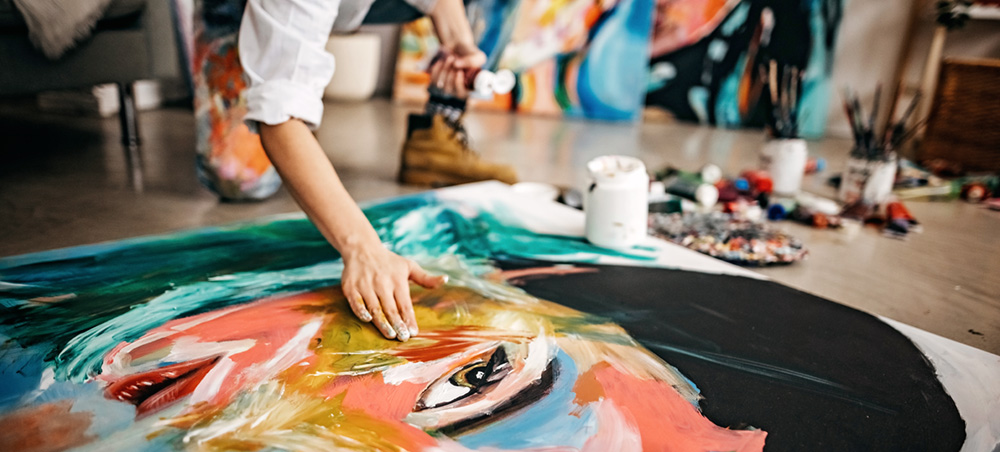 Course Ideas for Online Arts and Crafts
If you're looking for potentially best selling online courses, look no further than arts and crafts. This massive industry is filled with possibilities and allows you to get creative.
Here are some course ideas in this niche:
Drawing
Painting
Calligraphy
Photography courses
Courses in papier-mâché
Jewelry design
Educational crafts
Knitting courses
Crocheting courses
Sewing courses
Sculpting
Stamp making
Bookbinding
Doll-making courses
Embroidery courses
One of the great things about this online course niche is that it's highly dynamic. Your target audience could be stay-at-home parents looking to entertain their kids, or it could be creative adults looking to sell handmade goods.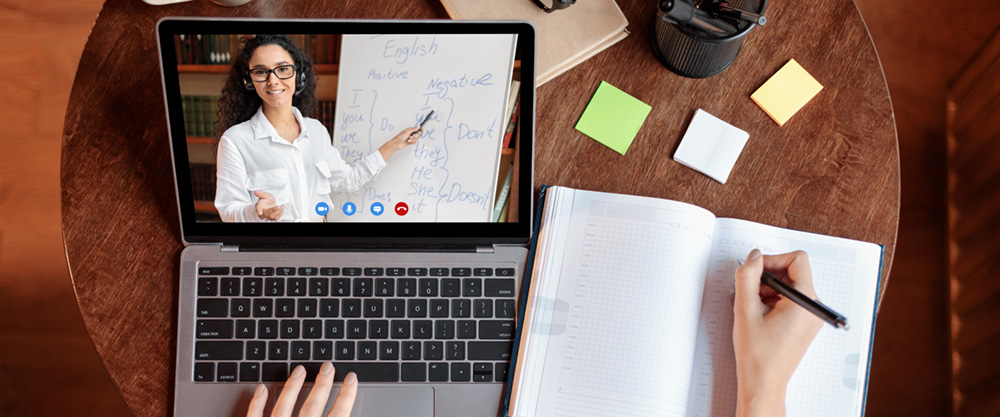 Online Language Course Ideas
If you know a foreign language and you have experience teaching it, you're off to a good start. Language courses are another excellent option if you want to start an online course business.
Here are a few languages to consider:
English
Spanish
French
Italian
German
Portuguese
Chinese
Mandarin
Japanese
Russian
Hindi
Arabic
Korean
Vietnamese
Punjabi
Of course, we've selected languages that might be able to offer the most profit. However, if you know a less common language, you might find yourself in high demand.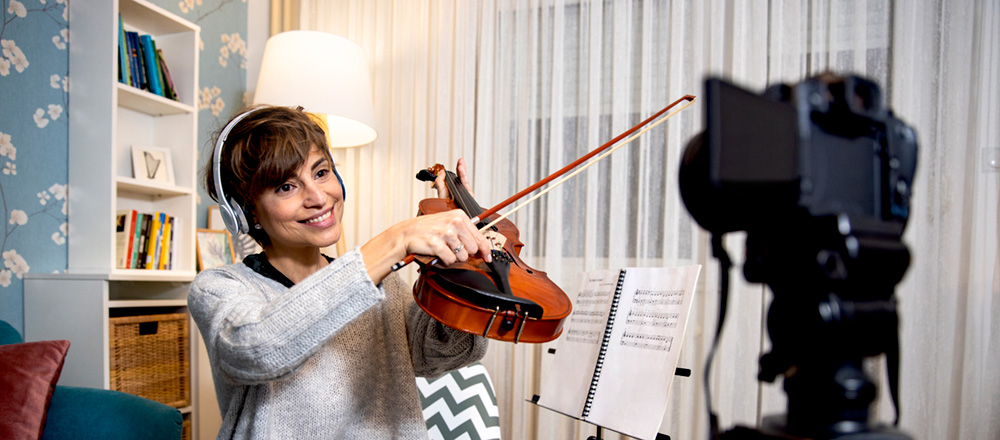 Online Music Course Ideas
Are you a talented musician? Here are some online music course ideas:
Music theory
Music composition
Vocal training
Piano courses
Guitar courses
Drumming
Bass guitar courses
Violin courses
Cello courses
Clarinet courses
Trumpet courses
Music production
Music history
Concert technology courses
Improvisational Jazz
This is another fun category because there is a lot of potential in terms of sub-niches. For instance, if you love music history, you could design an entire series of courses that teach people about the origins of different genres or even modern rock bands.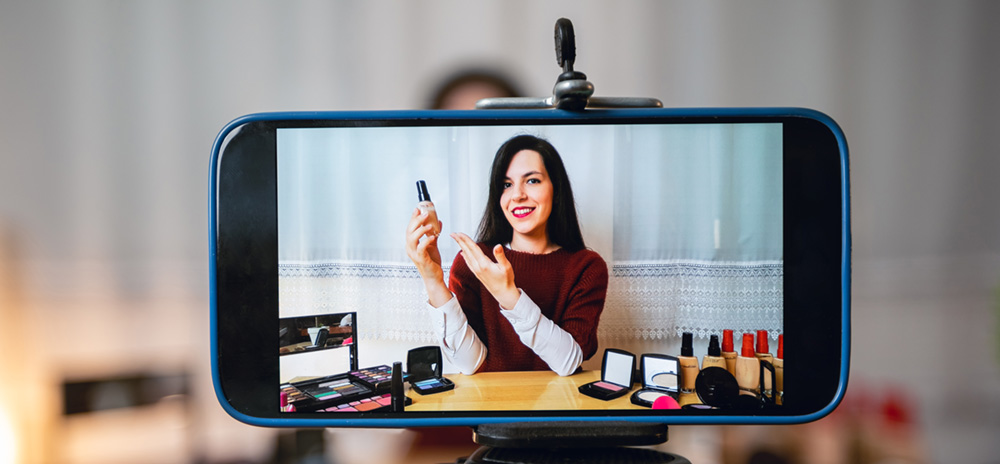 Online Course Ideas for Beauty & Makeup
Beauty is another money-making niche. In fact, this year, the beauty and personal care industry is valued at more than $92 billion in the United States alone.
Let's look at some of the most profitable online course ideas in this category:
Introduction to makeup courses
Introduction to costume makeup
Advanced costume makeup
Wedding makeup
Color theory for makeup
Makeup sanitation
Eyebrow microblading
Eyebrow tinting courses
Lash tinting and perming courses
Manicure and pedicure courses
Facials
Waxing courses
Daily skincare routine courses for different skin types
Natural skincare courses
Clean beauty courses
Some of these courses will require a decent amount of tools and equipment. Therefore, this niche is best suited for people who already run a brick-and-mortar business but are looking for a side hustle.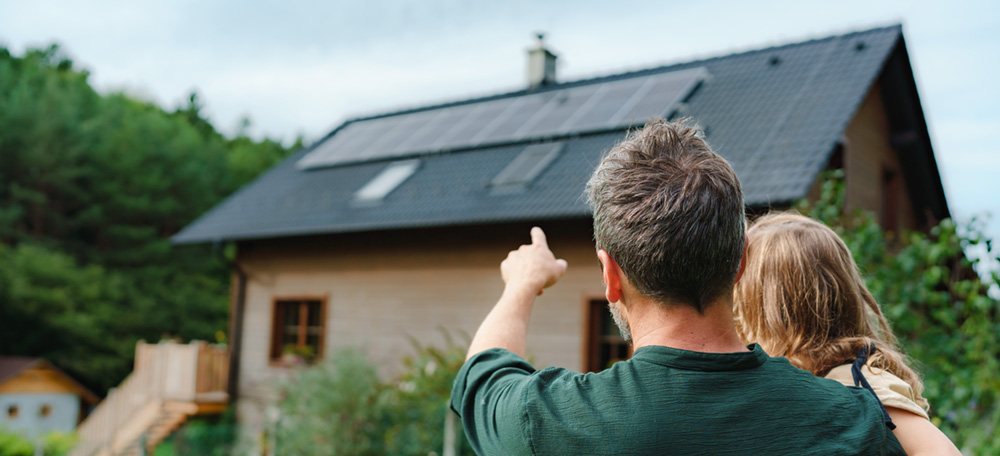 Sustainable Living Online Course Ideas
Research shows that many consumers are choosing sustainable products and sustainable packaging. Therefore, sustainable living is another strong niche when it comes to the online course business.
Here are a few ideas for course content in this niche:
Introduction to sustainable living
Sustainable gardening
Zero waste lifestyle courses
Eco-friendly fashion
Renewable energy for homes
Courses on mindful consumption
Sustainable transportation
Courses on waste reduction and recycling
Sustainable diet and nutrition courses
Water conservation
Sustainable travel / eco-tourism courses
Courses on climate advocacy
Sustainable waste management
Courses on ethical investing
Courses on "green parenting" (how to raise environmentally conscious children)
Since sustainability is such a multi-disciplinary topic, people from all kinds of backgrounds should be able to find something that piques their interest.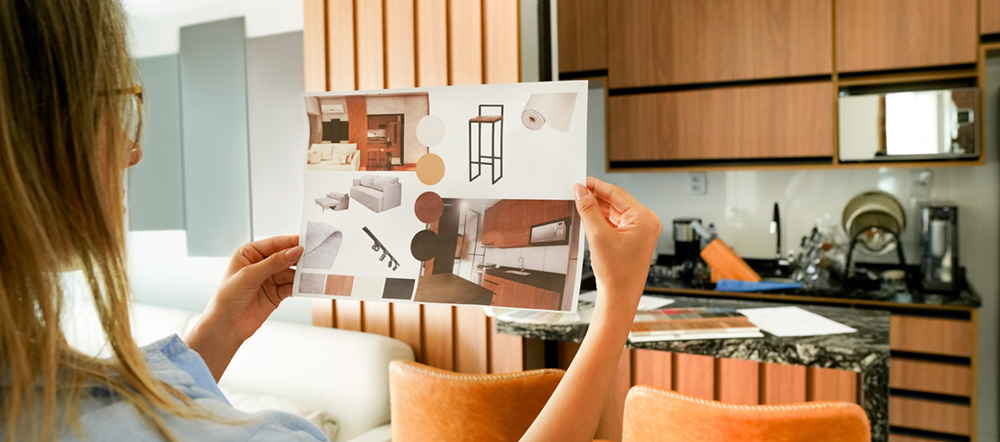 Online Course Ideas for Interior Design and Home Decor
Finally, let's consider some online course ideas for interior design (another multi-billion dollar industry) and home decor:
Interior design for beginners
Fundamentals of color in interior design
Home styling and decoration
Interior painting
Real estate home staging
Feng shui courses
Flower arranging
Restaurant design
Office design
DIY home decor
Minimalist home design
Home decor for small spaces
Home lighting courses
Vintage/retro home decor
Scandinavian living
And that wraps up our list of ideas for best selling online courses in 2023!
Conclusion
Starting an online course business in 2023 is an excellent idea. Plus, if you pair together powerful tools like WordPress and MemberMouse, the process can be very straightforward.
To start, you'll want to choose a popular online course niche, such as health and wellness, parenting, or personal finance. Then, you can consult our list of more than 200 ideas for profitable online courses.
Do you have any questions about the most profitable online courses discussed in this post? Let us know in the comments section below!
If you liked this article, be sure to follow us on Facebook, Twitter, Pinterest, and LinkedIn! And don't forget to subscribe in the box below.
---
Amy Harper
Hi! I'm Amy. I'm obsessed with the three W's: Writing, WordPress, and Walking! When I'm not blogging about the WordPress ecosystem, you can find me hitting the trails of the Pacific Northwest with a cup of coffee and my camera.
Related content
---