7 Mistakes To Avoid When Creating Your Membership Site
Membership sites are an excellent way to share your content with several customers, usually paying members, more securely. They serve as a community for your members to discuss things that keep them tightly connected. They are an exclusive space for members and can help improve loyalty to your brand.
Are you planning to create a membership site? This article is for you. Here are the common mistakes you should avoid when creating a membership site.
1. Not focusing on customer experience
Anyone who wants to create membership sites needs to put in the work. The success of membership sites lies in engaged members and a steady number of new users. You may achieve this by prioritizing the customer experience.
Your members pay for the experience of becoming part of your site, so you want them to stay happy. If your website is performing poorly–it loads slowly, has a clunky interface, or has messy content—customers won't have a good experience. Users prefer intuitive membership sites that aren't too complicated to navigate.
Using a landing page builder to create standalone pages for a defined purpose will help them receive the information they need right away.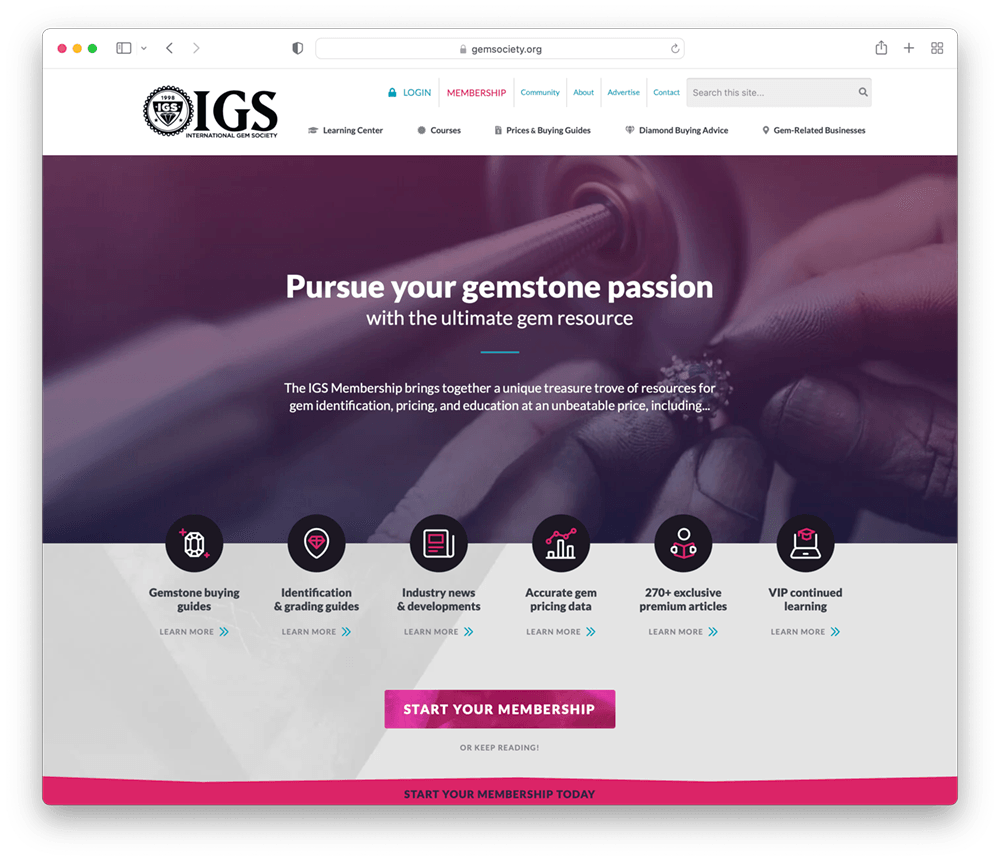 This page above from The International Gem Society's website is an example of a landing page that shows everything a potential member has to know upon signing up for a paid membership. Any user will know what's in store for them once they've purchased a membership. The page also has a prominent call-to-action design and color schemes contrasting the background.
The page also contains testimonials and data, which can increase conversions. According to a study, 37% of the top landing pages include testimonials, and adding social proof or data may increase conversions by 5%.
If you create a good website design, you can expect increased engagement from site visitors. Check out the user experience and purchase a membership plan for your website. Think like a member and look through the emails you receive confirming your purchase and membership. Navigate through the site and manage your account.
Once your membership site is up and running, ensure that it continues to run smoothly. It's best to excite users and keep them engaged by posting regular content (more on this later), adding valuable tools, and running engagement campaigns. Seek reliable affiliate programs that can help you market your site, too.
2. Publishing bad content
Members pay to be part of your website because you have promised them something they wouldn't receive on any other free platforms. Because of this, you need to maintain the value and exclusivity of your website by posting fresh, regular content or updates about your niche. Creating spectacular one-time core content isn't going to cut it.
Once you fail to keep up with the value you're establishing, your valued members may stop renewing their membership or even cancel it. Potential members won't sign up.
In other words, you need to always come up with new content that meets or even exceeds their expectations. The best way to come up with topics your members will love is to ask them themselves what they want. You can send them a survey and explain that their responses will help you create membership sites with good content. You can also create customer personas and see the pain points your members would like to address and develop topics from there.
Studying the behavior and intent of your members will also help you come up with good content. Check out your analytics, so you'll know the articles your members like reading. Check out your social media platforms, too, to see what articles get the most engagement.
Don't just create content because you think it's a good topic. You need to understand why your members signed up to receive your content in the first place by studying their behavioral patterns. If they tend to engage more with articles on specific topics, you should write more content on those subjects. Otherwise, you'll end up turning off your subscribers.
It's all about them, not all about you.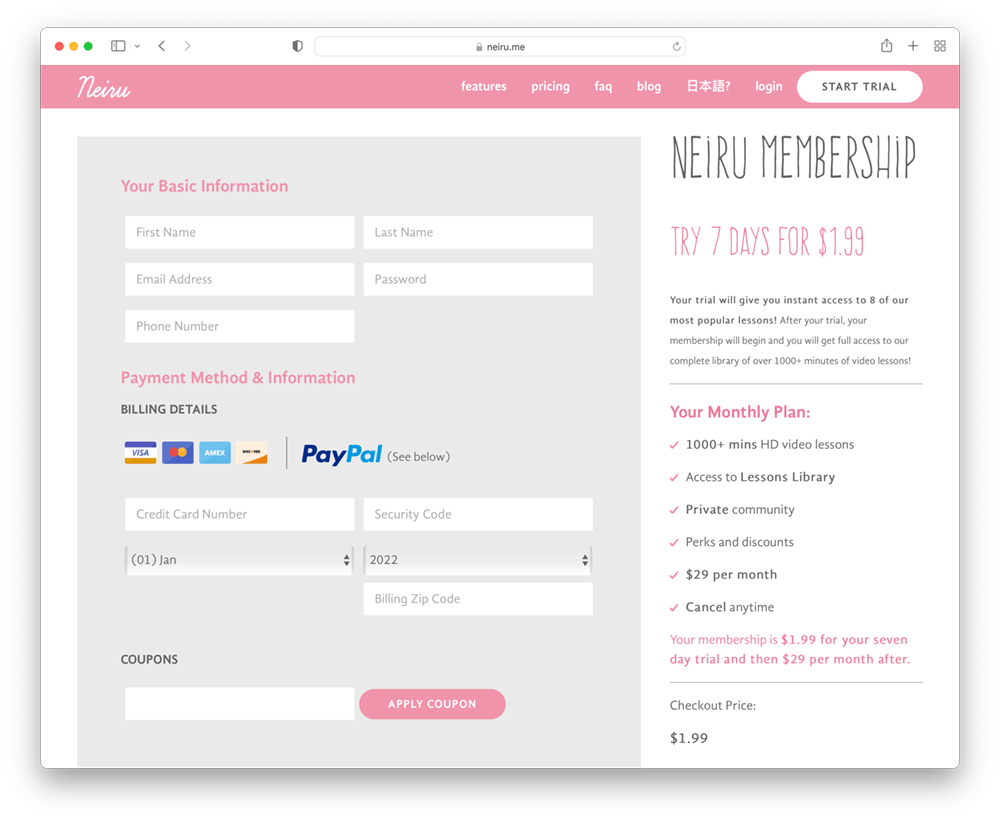 For example, the nail art website Neiru offers a complete lesson library exclusively to its members. It also releases new lessons weekly. By constantly offering fresh content to its members, Neiru stays relevant and maintains its position as one of the leading membership websites in its niche.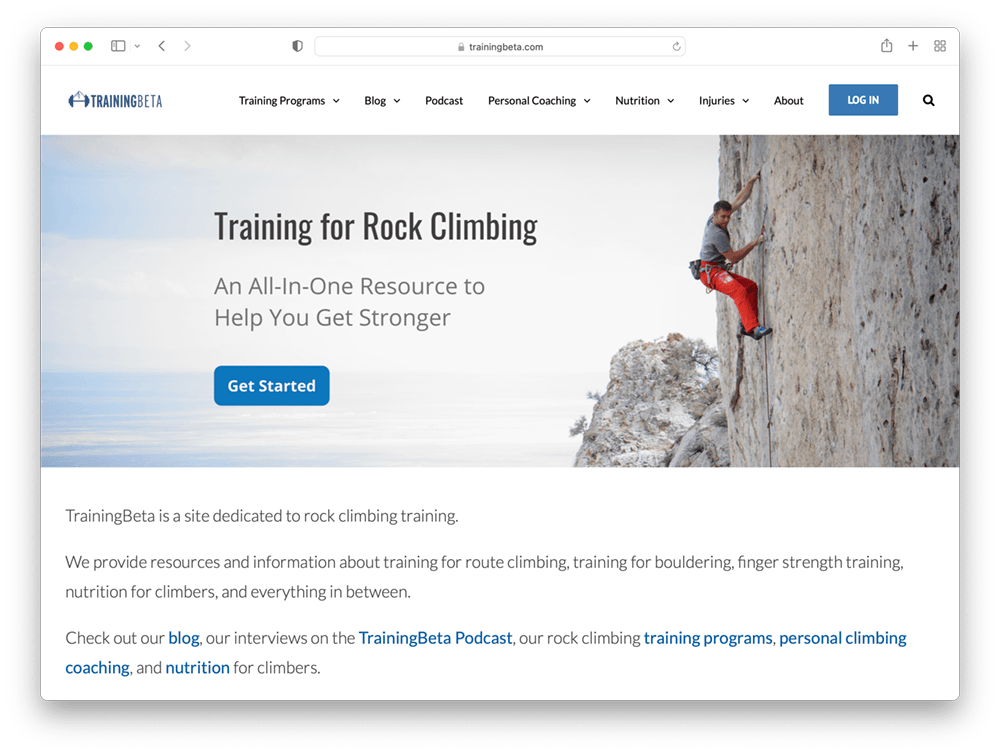 Training Beta is another example of a reliable membership site that retains the quality of its content and ensures alignment to the niche. Members receive access to coaching and training programs about mountain rock climbing. The site only sticks to its core content and the intent of members and does not branch out to unrelated topics just to release content.
3. Prioritizing only new members
Some membership sites prioritize only new subscribers. Although it's crucial to prioritize new subscribers, solely focusing on them is a big mistake. You also need to focus on retention if you want your membership site to succeed. You need to ensure that even current members are satisfied and continue renewing their subscriptions.
How do you do that?
Well, constantly engage your existing subscribers, too. Send them emails and ask them for feedback about your site. Once they reach a milestone with your site, you can also send them an email congratulating them on their anniversary, for example.
A good membership site also prioritizes the community they've created and considers member retention, so you shouldn't exert all your energy at the sale. When you create membership sites, the goal is to build a niche or community to support them. Remember always to cook up an experience where members are engaged and are happy to stay. That will help support your business and create an ideal breeding ground for developing your site.
4. Spamming your members
Sure, everyone hates spam. No one enjoys receiving more than five emails from a single company or user every day. We understand you might want to invite your members to your campaign, or you want to initiate an engagement. But spamming members just won't work and may even backfire. Members might become turned off and cancel their subscriptions.
Spamming usually happens in upsell campaigns. If you're going to market a better subscription, make sure to keep them relevant and reasonable. You want to build a community, and your members are already on board. Spamming them with offers and hard-selling might make them think that you're primarily just for the money.
5. Frequently making major changes
Some members love great surprises, but making significant changes frequently might yield unfavorable results. The digital space moves on a fast lane, and you might encounter new topics, methods, or trends that might be good for your site.
However, it's unwise to make changes every so often that your members can no longer keep track of what's happening. The last thing you want in building a community is leaving your members behind with all those changes. They might get confused, miss out, or become disoriented.
It's one of the most challenging aspects when you create membership sites. It can be tricky to stay relevant and bring fun, new things, but you shouldn't stray from your core strategy. Staying relevant by hopping on the trends shouldn't make you do 180-degree changes. Only make changes when needed, and don't make revamps too often. A consistent style makes your members know what they should expect.
It's still best to stay consistent and develop a standard style that you will follow and stick with. Otherwise, users might find your site unappealing and confusing. Don't ditch the core elements that became the backbone of your site when you built your membership base. Those are the main elements that made these users subscribe to your site in the first place.
If you're going to make changes, ensure that you've planned them out and thought them through. Make the changes gradual. It takes time before you thoroughly see how members have taken the changes you've made. That will help you make adjustments based on your members' responses and keep them on track with the changes.
The best changes you can make on your website are those your members suggest to you. Consider their questions, needs, and the most appropriate responses to their problems. Stick with the reasons why your members have joined, and you'll be on the right track.
6. Neglecting automation
It may become more challenging to handle your website and attend to your members' concerns as the membership grows. Consider adding automation right away as you create membership sites. That will help you manage your members and your content.
Employ automated email marketing, which will help you send welcome emails anytime and anywhere to members when they join. You may also automate the collection of members' payments, so you don't have to go by them one-by-one manually. That allows you to bill your members automatically monthly. Your system will allow them to cancel, downgrade, or upgrade their subscription themselves.
Some automation tools for marketing that may help you are drip email marketing tools and drip content. These allow you to send information to members on time. It also gives you control of the content members can access. These tools are ideal for content series or campaigns that make members consume the content you post in its proper order. That ensures users are on the right track with your material.
Employing automation on your website helps you save time and effort managing your members. It even allows you to manage your site just as efficiently no matter how big your user base has grown. As you save up managing your website, you can exert more time and effort to create content and handle other issues.
7. Ignoring customer service
Membership sites are communities, but anyone is free to leave. Since you don't want that to happen, you need to keep your members happy all the time.
Customer service remains one of the essential factors in any business, including your membership site. Members and potential ones immediately get turned off by lousy customer service. That can result in bad reviews and a reputation for you.
Good customer service allows you to keep the community in your site flourishing as you attend to the concerns of your members. Being combative wouldn't help both you and your customers. That also means that your memberships should be easy to cancel as a sign of respect to your members.
Ensure that your members can access customer support easily via a live chat software solution, phone, chatbot builder, or other simple procedures that solve common issues among customers.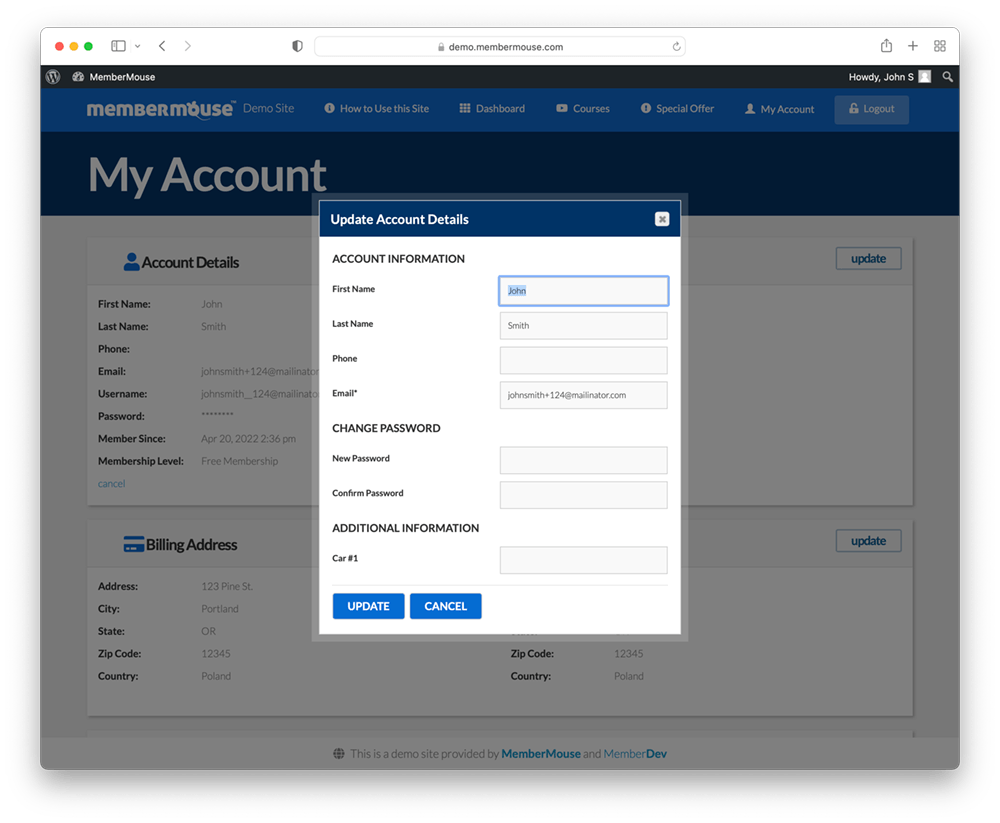 For instance, MemberMouse makes accessing customer support easy for its members. Anyone can access them through the "New Support Ticket" tab. While MemberMouse does not encourage members to cancel their subscriptions, it keeps the option open. The site even has a support page for canceling subscriptions, proof that it respects its members' decisions.
Conclusion
Membership sites allow you to build a community and share what you know. Creating one, however, is not that simple. You need to know the common mistakes people make so you can avoid them.
Remember to focus on customer experience by having an intuitive and easy-to-navigate website–landing pages may help, too! Since we're talking about user experience, make sure you always share fresh and relevant content still attuned to your content strategy.
While it's tempting to focus on getting new members, you must understand that your existing subscribers are just as important. Focus on retention and on delivering a good user experience. Engage them whenever you can.
Be sensitive about your members and avoid sending spam or making frequent changes. Also, the proper tools and automation will significantly help you manage your base. Remember, too, that you shouldn't ignore customer service.
If you follow the proper process and avoid the common mistakes people make when creating membership sites, your site will yield the results you were looking for.
---
Matt Diggity
Matt Diggity is a search engine optimization expert and the founder and CEO of Diggity Marketing, The Search Initiative, Authority Builders, and LeadSpring LLC. He is also the host of the Chiang Mai SEO Conference.
Related content
---