How to Increase The Efficiency of Your Membership Site
By Amanda Northcutt on March 14, 2019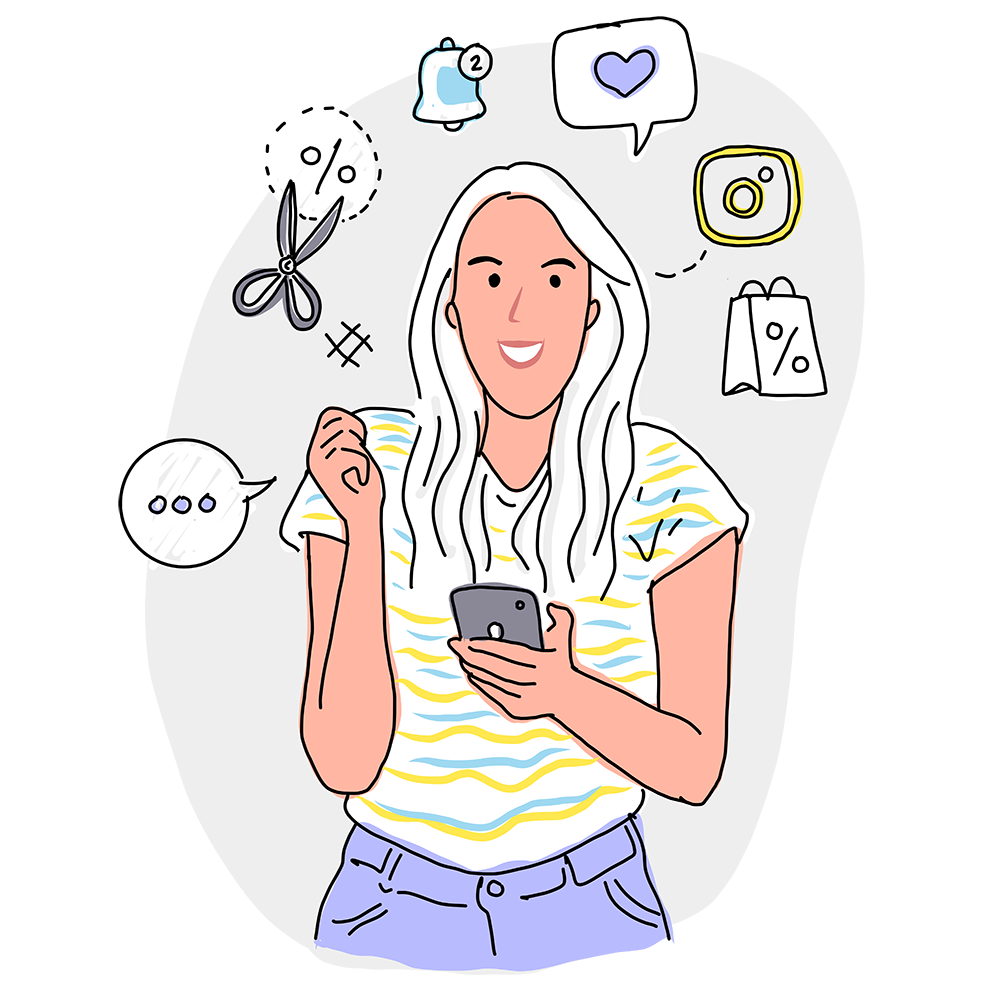 Lead Nurturing
Once you are generating leads and your marketing machine is in full swing, you want to convert as many of those qualified leads as possible to paying members.
Duh, right?
But to do that, you have to nurture those leads through an email sequence and retargeting ad campaigns. I've never seen a lead magnet that was so effective in and of itself that it converted a viable percentage of leads to paying members. Appropriate follow up and nurturing are necessary for everyone.
Here's how to do it:
Your savvy marketing machine should be feeding and growing your email list. Once you have a person's email address, that person is now considered a prospect. The next step is to nurture that fresh, hot prospect with more free valuable content, social proof, and appropriately timed offers to pull them through a well-designed sales funnel in a way that they both enjoy and benefit from.
Lead nurture campaigns typically consist of a series of emails – typically 5-7 emails in total, dripped out in 2-4 day intervals after someone downloads your lead magnet – as well as retargeting ads on Facebook and/or Instagram.
The overarching goal of this system is to find the path of least resistance to move a fresh prospect, newly introduced to your membership, to a paying member. Meaning, for example, if you can convert a prospect with a 7-email nurture sequence, don't use 30.
Typically, when people first find out about your membership, they are not ready to start paying you for access. The solution: you drip a series of emails to that prospect (after they grab your lead magnet) where you promote the most valuable parts of your membership site (which you should know from regularly talking to your power users), testimonials from current members and compelling statistics (also called social proof), and corresponding calls to action that take your prospect to the next step of the buying process – inching them closer to purchasing your membership.
Run a Facebook retargeting campaign to reinforce the content new prospects are receiving in your email lead nurture sequence. It's imperative that your retargeting campaign ads match the messaging of your email nurture sequence. Once you've determined a retargeting ad sequence and timeframe that produces viable results, automate the retargeting campaign.
Marketers use something called the prospect's stage of awareness to determine what kinds of messages and when to send them to the prospect.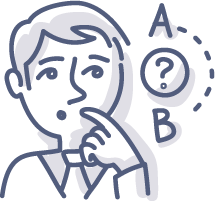 Key #1: Stages of Awareness
The first key to creating a high converting nurture campaign is being extremely mindful of the stage of awareness your prospect is in as they receive your email lead nurture sequence and retargeting ads.
Below is a list of the stages of awareness for membership sites adapted from copywriting expert, Joanna Weibe of Copyhackers.
*I use the word "problem" below quite generically. If you run a knitting membership, the problem prospects come to you with is that they want to learn to knit, but don't know how. You get the idea.
Unaware – A person who fits your ideal customer profile but is not aware that your membership exists or even of the problem you can help them solve.
Solution Aware – The prospect is aware they have a problem and that your membership exists. They might download your lead magnet at this stage as they move toward active consideration of possible solutions to their problem.
Product Aware – Your prospect is now actively considering the available options to solve their problem, and good news: you're in the running! A prospect is moving toward Most Aware when they are engaging with your email nurture sequence and, ideally, paying attention to your retargeting campaign on Facebook.
Most Aware – Your prospect is now a hot lead, ready to pay for the solution they believe will best solve their problem and they are showing clear buying signals for your membership (usually opening your emails and clicking your retargeting ads). Through your email nurture sequence and retargeting ads, you should have told the story of why your membership will solve their problem, backed that up with social proof, and then asked for action (free trial, attend a webinar, purchase membership, get on the phone with you, etc.).
You begin lead nurturing at the Product Aware stage. The overarching goal of your nurture campaign is to move the prospect to Most Aware as quickly as possible, then close the deal.
The contents of your nurture sequence should move prospects seamlessly through the stages of awareness and the gravity of your CTA must match what the prospect might be willing to do at each stage. A general rule of thumb is to offer only 1 CTA per nurture email and/or retargeting ad.
An exception can be made if you want to include a "P.S." at the bottom of each email in case someone is ready to join asap, that reads something to the tune of, "Ready to start [insert most valuable benefit to joining your membership]? Click here to get access now", and link to your sales page with a sign-up form at the bottom.
In the first few nurture emails, the CTA, if completed by the prospect, should build your perceived authority and help the prospect more fully understand the problems you help your members solve. To move them in that direction, you might ask the prospect to download a relevant white paper, subscribe to your podcast, view other free content on your site, and other low barrier to entry actions.
In the next several emails, your CTAs should request an action that creates more buy-in from your prospect: visit your sales page, get on the phone with you, reply to the email, or contact you if they don't have all the information they need to make an informed decision.
Identifying common buying signals can help you shorten your sales cycle and simplify your marketing efforts. Buying signals are actions prospects take that reliably indicate they are ready to purchase. For example, if you have a high closing percentage after holding live webinars, your CTA in the third or fourth email in your nurture sequence should be to attend your next live webinar.
Effective lead nurturing also overcomes common objections before your prospects have the chance to raise them, or worse, leave without seeking clarification from you. If you know the most common objections prospects give for not purchasing your membership, plus the features and benefits your power users deem most valuable within your site, you are poised to reverse engineer a stellar lead nurture sequence that strategically overcomes objections before they happen while communicating the value your power users enjoy through your membership site.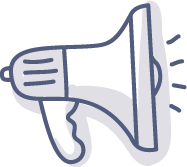 Key #2: Communicate the Benefit of Your Membership
In each of your 5-7 nurture emails, the most useful features of your membership must be explained in a way that expresses a clear benefit to your prospect.
Prospects don't care about your features yet, they care about what you can do for them and how your solution can meet their foundational desires and solve a real need or want. Your job is to paint a picture of outcomes and results using foundational desires as your sales anchors.
For instance, if you are selling paleo meal plans, don't talk about the logistics and particulars of your service just yet. First you must get the attention of your prospect by telling them how your service will: improve their health, reduce the stress that comes with meal planning week after week, give them peace of mind that they are feeding their families well with less effort, and so on.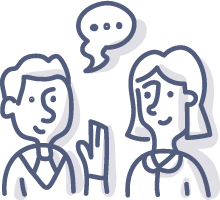 Key #3: Social Proof
Social Proof plays a strong role in overcoming prospects' objections. If your monthly or annual price is often perceived as too high, but you have a strategically placed quote from a member along the lines of, "Before I joined, I thought the membership was going to be really expensive and not worth the price. But once I got into the membership, I found that the value exceeded expectations beyond my wildest dreams and the results I'm getting are fantastic!" you won't have many price objections.
When you explain how a feature of your membership site will benefit a member, back that up with a testimonial from a power user describing how that helped them achieve a desired outcome – including foundational desires!
If you don't have a lead nurture email sequence or the one you do have is fairly haphazard, it's time to re-evaluate. Fortunately, once a lead nurture email sequence and retargeting ads are created and set to run on autopilot – triggered to kick-off each time your lead magnet gets downloaded – you'll have a full-blown sales machine working for you around the clock.
Your ongoing efforts in this area should focus on shortening your sales cycle and spending the least amount of resources required to convert a prospect to a paying member. Simply adding a new prospect who has downloaded your lead magnet to your broadcast email list where they'll receive your newsletter, blog updates, etc., without first nurturing that lead and making a compelling case for your paid membership will produce sub-par results.
In my 15+ years of sales experience, I can confidently tell you that not many sales are made that aren't asked for. Outlining and writing a nurture campaign can be a daunting task, but armed with this guide and your expertise, you just have to set aside the time on your calendar to get it done. I'll also offer this podcast episode where I take you through the steps of creating an outline of a lead nurture email sequence.
Whatever it takes, get this job done, set it to run on autopilot, and monitor it every few months to work toward optimization. This is a system that will allow you to scale your membership to a highly profitable level when you have the opportunity to do so – so do it!
Whew! We've made it through our first two systems, Marketing & Lead Nurturing.
Let's take a deep breath before we dive into Onboarding. Ready? Head to Page 3!