How to Increase The Efficiency of Your Membership Site
By Amanda Northcutt on March 14, 2019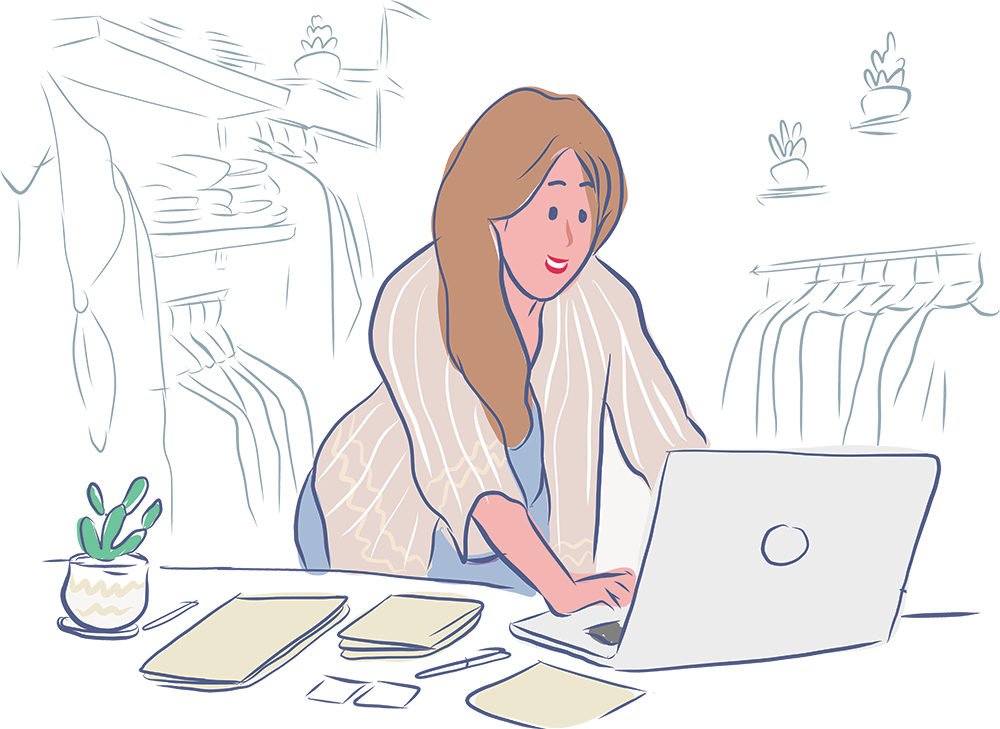 Onboarding
Onboarding is the process of taking a brand-new member at sign up on the fastest path to value recognition within your membership site, and over time, nudging them along the path to become a power user.
Proper onboarding is vitally important to the lifeblood of your membership site. When done well, your members will understand how to fully realize the value of your site, thereby setting you up for maximum lifetime customer value (LCV) and lower churn rates. Remember, it costs exponentially more to acquire a new member than to keep an existing one – onboarding is a key component of your long-term retention strategy.
If you already have an automated onboarding system in place, good for you! Let's make sure it's optimized for maximum success. If you don't have one and expect your members to figure everything out on their own, you're in for trouble, aka churn.
Onboarding is the time to reinforce the expectations of what new members can expect to receive and be able to accomplish through your membership site. In its simplest form, onboarding can be a series of emails that the new member is going to receive over time that teaches them how to best use your site and get the most value from it.
It's imperative that your onboarding experience mirror the messaging your prospect received during their lead nurture campaign.
Meaning, the expectations you set during your marketing & lead nurture should be met and exceeded once the member joins: underpromise and overdeliver. You do that by explaining in layman's terms how your new member can fully benefit from each and every aspect you advertised about your membership.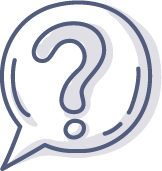 Prevent Unnecessary Churn
Much of voluntary membership churn is attributable to mismatched expectations that can be traced back to marketing. If you promise the world but deliver peanuts, your new members will be racing to the exit. That's an exaggeration, but it doesn't take your new member many instances of thinking to themselves, "Wait a minute, I thought I could do X, Y, and Z on this site, but I can only figure out how to accomplish X, and Y and Z are nowhere to be found…" before they cancel.
Now that you know what onboarding is and why you need it, let's talk about how to put together an automated onboarding email sequence.
Onboarding starts the moment someone clicks the buy button on your payment page. What does your payment confirmation page look like? That page is the first thing a new paying member sees after they enter their credit card information, so you need to step it up if what you have now is boring, generic, and uninspiring. A big thank you and quick welcome video recorded by you affirming their decision to purchase the membership is nice touch and highly personal.
Immediately following the purchase, they should also get a receipt with a confirmation of payment through your payment processor, like Stripe. Almost simultaneously, they should receive a welcome email from you. That welcome email should serve the purpose of again reinforcing the new member's buying decision, a quick list of membership benefits, a next step (as in one step, not a list of steps), and perhaps even a member testimonial.
Keep the excitement up and do everything in your power to keep new members from churning early. The one and only next step you advise them to take in that welcome email (your first onboarding email!) should be the first necessary step toward recognizing immediate value from your membership.
That first onboarding CTA is often just to log in and view a quick video site tour hosted by you. Yes, this means you need a video. It can be as simple as a screencast with voice overlay where you hit the biggest highlights of the site and where you recommend new members start.
Now, the tricky part here is understanding what's mission critical to include in that welcome video and the rest of your onboarding sequence. Since the goal of onboarding is to take a brand-new member on the fastest path to value recognition, and over time, nudge them along the path to become a power user, you need to know what steps your current power users have taken in the past to achieve power user status. I call those specific action steps key retention behaviors, or KRBs.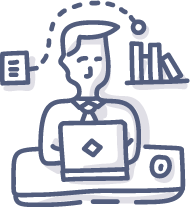 Key Retention Behaviors
You determine KRBs for your site by simply talking to current members and monitoring engagement stats. Make sure you are talking to both members that are highly engaged (power users) and those who are becoming disengaged from your site. Proper segmentation of those 2 groups happens through engagement tracking, which we'll discuss in detail in the next section. But one takeaway is that it's impossible to segment your members and ask the right questions at the right times if you don't know who are the most versus least engaged.
Once you're able to segment a group of power users, send them a quick email, something like:
Hi John,
I'm reaching out to you specifically because you are such a dedicated and successful member of our community and I need a little help.
Would you hit reply and tell me, in your opinion, what the best/most helpful parts of our membership site are? What features did you latch on to at the outset of your membership that have kept you around for so long?
Thank you so much for taking a quick moment to do this!
Cheers,
Amanda
Aggregate your responses and start identifying common answers or trends. Those are the keys to your onboarding sequence. If you come up with the top 5-10 highlights of your membership site, as defined by your power users, feature one of those highlights in each of your onboarding emails. Ideally, you would highlight and link to the feature (be it a course, workshop, Q&A, discussion forum, content piece, video, etc.), with an explanation of how to best get value from it, and a testimonial from a current member who received value from it as well.
If you have different tracks on your site for members at varying levels of skill, timeline for results, or desired outcome, you'll want that new member to self-select their track in the second onboarding email (the one after your "thank you for joining" email). Create a custom onboarding sequence for each track you offer. Repeat the email survey steps above with segments of power users from each track to inform your onboarding content.
In addition to highlighting the top features of your site, you want to continue to set accurate expectations for what the member can expect from you in terms of upcoming and ongoing content, live classes, in person meet-ups if applicable, your discussion forum participation and general availability, how to get help/support when needed, how to cancel or pause their membership, and any other particulars relevant to your membership site.
It's of utmost importance to tease future content and really bring out the big guns so to speak before that new member's credit card is charged again around the 30-day mark. At that point you need to ensure that your new member has performed some KRBs and achieved some level of success (however your power uses define that) to prevent early churn.
I also recommend encouraging direct replies to your onboarding emails, a simple "P.S. Just hit reply with any questions or feedback. We're always here to help!". Send onboarding emails from your personal email address (or a customer success rep's) rather than a generic email address with one of those "Do not reply" messages. Make this process personal and be easy to access for questions and support.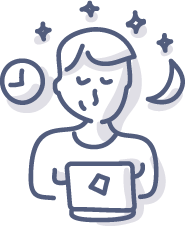 If you send 7 emails spaced out every 2-4 days and then a future content teaser email just before the new member's credit card gets charged for the second time, you're in pretty good shape. But I like to extend onboarding beyond that 30-day mark to automated the first 3 months of ongoing customer success efforts.
Beyond the first 7 or so emails, you're going to want to start spacing communication out with longer intervals so your new members don't get overwhelmed or annoyed. Send 2-3 more emails spaced around 7 days apart that highlight some of your best evergreen content, hugely helpful discussion forum threads, or something else that could be considered an-oldie-but-a-goodie that your new member might not otherwise come across on your site.
After 14 more days (so between days 45-65 of their membership) it's time to send a quick email survey. Nothing fancy, low barrier to participation, just ask them to participate via email:
We're so glad to have you as a new part of our community. I very much value the input of our members and I would be so grateful if you could just hit reply and tell me what you're liking most about the membership so far as well as any suggestions for future content, improvements, etc. Thank you!
In another 14 days, you might consider sending an automated email that offers an upgrade from a monthly to an annual plan or any other relevant upsell (coaching, courses outside of your membership, a higher tier of membership, etc.) if that member is engaging regularly on your site at this point.
Ideally, at this stage your new member has built a strong habit around visiting your site, is receiving the value you promised, and is on their way to power user status and maximum LCV!
Once you've followed all the steps I provided above, write your onboarding sequence and set it to kick off for each new member with your email service provider. Mark your calendar to check your onboarding sequence open and click through rates every quarter at least, more if this is new for you. Pay attention to feedback you get from new members and make changes as necessary.
Alright! Three systems down and one to go. You're well on your way to building a membership site that runs like a well-oiled machine. In the final section of this post we look at Engagement Tracking. Let's go to Page 4 and get to it!