Insider Tips from a Top Developer
Our mission at MemberMouse is to build technology that empowers you to run powerful and profitable membership businesses. We love it when designers and developers show us the awesome work they've done for clients using MemberMouse. In our second installment of Developer Spotlight, we are thrilled to highlight Jason Weamer and his team at the Visual Identity Group.
In this post we'll cover:
How Jason got his start building membership sites

3 black-belt tips from a developer

6 key areas of focus for all membership site owners
And at the end… Jason reveals his superpower!
Jason Weamer
From Boards to Bacardi 
Jason founded Visual Identity Group 20 years ago. Since then, they've become an award-winning full-service digital marketing agency specializing in strategic marketing, branding, creative, development, and communications based in Aliso Viejo, California.
Before he started Visual Identity Group, Jason attended college and worked for family-owned snowboard companies Special Blend and Forum Snowboards. During the off-season, he worked with them on designs, logos and other projects. This experience fueled his interest in design and marketing, and lay the groundwork for his future path. 
After building his chops, he worked in real estate as a consultant designing and marketing websites for realtors and other small businesses in Southern California.  It didn't take long for Jason to catch tech fever and fall in love with web design and marketing technology. This keen interest combined with an ironclad work ethic ignited the birth of Visual Identity Group.
Since then, he's built a tight-knit team of talented web designers, developers, and marketers. They work with businesses of all sizes: from solopreneurs to Fortune 500 companies. Jason and his team have won numerous industry awards and were even nominated for a Webby – no big deal… it's only like the Oscars for web design!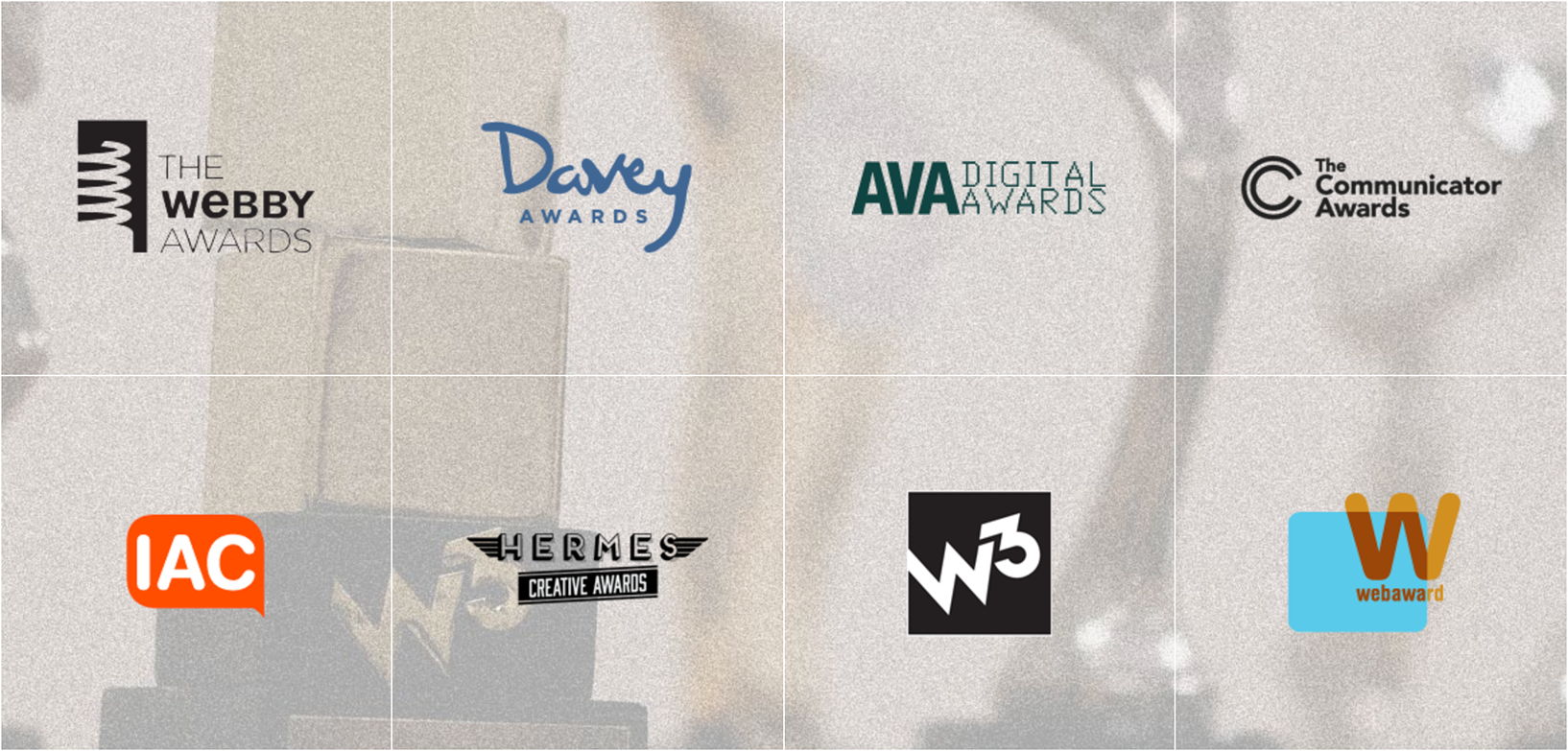 Whether they're working with start-ups, family-owned small businesses, or international brands like Coca-Cola, Toyota or Bacardi, the Visual Identity Group helps business owners solve a similar dilemma: 
"We've had the amazing opportunity to work with many types of businesses, all at different stages. Their problem is essentially the same: how to leverage powerful internet technologies to increase sales, solve business challenges and improve customer experience. This involves everything from establishing the right look and feel for the brand, building successful websites, improving user experience, generating leads and optimizing sales funnels."
So how did they start building membership sites? Well, it all began with a herculean task…
Turning Back Time
Let's rewind to 2005. Jason and his team are humming along building award-winning websites and growing their business. One day, they get a call from an enthusiastic entrepreneur named John Doll with an interesting idea for a website.
At that time, John had barely survived a life-threatening health crisis. He suffered for years with unexplained symptoms, numerous misdiagnoses and a near-death experience connected to complications of Celiac disease. Miraculously, John found life-saving healing after eliminating gluten from his diet (read his moving story here).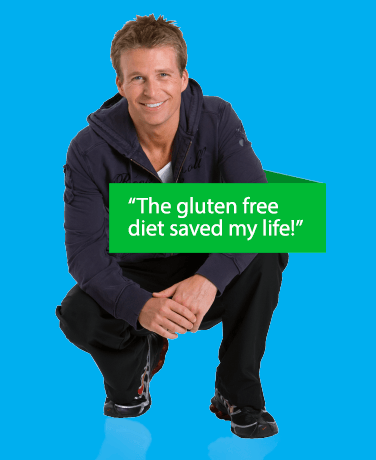 Back then, there was so much confusion and misinformation about Celiac disease and the gluten free diet. John felt called to share his discoveries and help others suffering from similar symptoms. But he had no website, email list or internet presence whatsoever. John had a message to share with the world. But he didn't know how. He didn't know where to start.
That's when he connected with the Visual Identity Group.
Jason listened to his vision. They worked 1-on-1 to find a way to turn John's dream into a reality. In the end, they decided a membership business model was the perfect way for John to accomplish his mission. Thus, Gluten Free Daily was born.
Keep in mind, we're still back in 2005. This was before the days of MemberMouse or many other membership solutions.
A Colossal Customization
Since there were essentially no good options for membership software, Jason and his team built a completely custom membership platform for Gluten Free Daily. They not only built the website, but the membership platform itself. From scratch.
According to Jason, "Building a 100% custom membership solution was a total pain and very time consuming. We encountered a real problem with billing which turned into an unsolvable issue, resulting in a major loss in revenue." 
Without getting into the gory details, this experience inspired the search for another membership platform for Gluten Free Daily's site. After an exhaustive search of potential technologies, Jason discovered WordPress and subsequently MemberMouse.
"I was thrilled when we discovered MemberMouse. It checked all the boxes for us. MemberMouse did everything we had poorly done before, but way better. Plus, it did a whole lot more. Stuff we had wanted to do to grow the business. We were able to start dripping content which was essential to the business. And, we were able to upsell our other offerings and increase profit margins."
What had previously been manual, frustrating and time-consuming processes became easy and automatic. It was a game-changer for Gluten Free Daily.
Black Belt Techniques
After making the switch to WordPress and MemberMouse, Gluten Free Daily's business took off. They implemented new systems and strategies to grow their business. They finally had the tools needed to create the business of their dreams.
I asked Jason if he had any black-belt techniques membership site owners using WordPress could use to take their business to the next level. He recommends people leverage these 3 areas: 
Utilize WordPress Hooks: Use hooks to send members email notifications about various changes and statuses of their membership and payments, such as 'received' or 'failed'. This personalizes the experience for the user and draws them further into the membership. You can also use them on certain pages to determine the user's status, and then display data depending on variables like membership level or how long they've been a member (days, weeks, months, etc.).
Maximize API Functionality: If you're thinking of incorporating a mobile app or third-party software and services for your membership site, you'll need to work with the MemberMouse API. Without it, a member-based app is not possible without tons of work trying to decipher all the different tables, statuses and schema.
Employ Push Notifications: Use these for specific actions such as displaying member status and data in areas that aren't core MemberMouse pages.
Implementing these techniques really helped get their business off the ground. Things ran smoothly for years, and John was able to effectively help thousands of people through Gluten Free Diet education.
Then came the app.
Is This App Gluten Free?
After years of growing their membership business, Gluten Free Daily envisioned an idea for a mobile app that would complement their membership site. Once again, they approached the Visual Identity Group to develop this project. Jason and his team set to work and delivered a true masterpiece.
The Gluten Free Daily App empowers its users to track their diets, monitor caloric intake, discover recipes and even scan items at the grocery store to check for harmful ingredients. It adds an entirely new dimension to their membership program and promotes member engagement.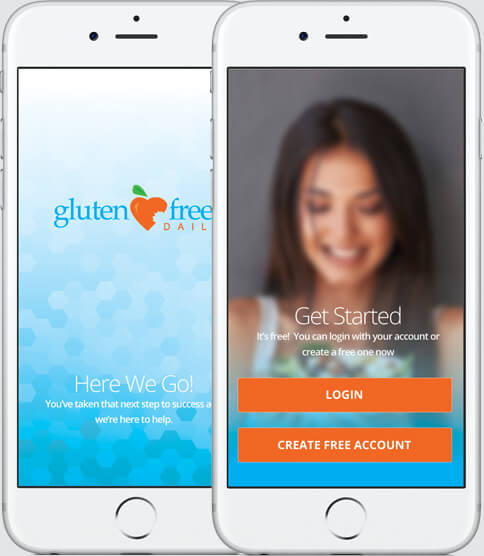 According to John Doll, Gluten Free Daily CEO, "The Visual Identity Group brought a lot to the table. Integrating all the databases in a presentable interface was a huge challenge that they pulled off. The app continues to drive engagement and membership is up."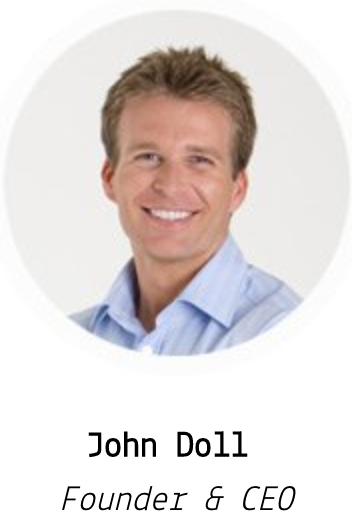 Jason and his team built the Gluten Free Daily app from scratch using Ionic's Platform. I was curious how they integrated the mobile app with the membership site. He reported how the WordPress API and MemberMouse Hooks made it possible for Gluten Free Daily to control everything from user authentication, member status, plan level and content accessibility.
Insider Tips & Tricks
I asked Jason for some practical advice to share with our community. For membership sites, he stresses the importance of 6 key areas:
Optimization: Everyone running a membership site needs to understand the importance of a high-performing, optimized website. Without it, your site can rank low in search engines and get poor organic search traffic. That means it needs to load fast, the images need to be optimized, the CSS and JavaScript need to be minified and not render-blocking. All these things and more are fundamentally important to how the page loads and how search engines like Google view their website. For questions or help on this topic, contact Visual Identity Group for a free 30 minute consultation.
Performance: The litmus test Jason uses to assess the health of a website is based on its PageSpeed. Most business owners are unaware of how important this is. Google has a tool called

PageSpeed Insights

that assigns a 0-100 score to a website based on how it's been engineered. It covers all the points I talk about above and assigns it a score. Getting this score as close to a 100 is an absolute MUST for membership sites if they want to succeed online. This score directly influences how Google indexes your website, determining how you're displayed in search engine results. For questions or help on this topic, contact Visual Identity Group for a free 30 minute consultation plus 10% off!
Research & Strategy: Careful planning and preparation are key to building a successful membership business. We help our clients to go in-depth with their market research, build consumer personas and develop engaging content and social media strategies.
Communications: With the myriad of tools and techniques available to us these days, we recommend people focus on creating powerful paid advertising campaigns, fine-tuning the copy and messaging on their site, being intentional about building brand awareness, and using the appropriate social media and PR channels to drive lead generation. 
Analytics: We're huge proponents of analytics and testing. In terms of marketing, membership sites owners should do whatever they can to analyze and understand the flow, funnel, and conversion of their site. A clear picture of these items will help you make better decisions and lead to business growth.
Creative: Think about your brand's identity. What does your website say about who you are and what you are offering? The components of your site like the visual design, photography, and video often speak louder than words. Improving these areas can help elevate your brand. 
"You can build the most beautiful website but if no one knows about it, how will you get any sales? Having an appropriate marketing strategy in place with well-defined and measurable goals should be viewed equally as important as actually having a website in the first place."
Final Thoughts
Jason and his team are experts in transforming the ideas and inspiration of business owners into successful brands and businesses. They're interested in working with anyone who's serious about making their business successful:
"This may sound cliché but it's true. Developing a successful business strategy isn't easy, but the clients who have a strong determination to make their business work, even if unfamiliar with building a membership website, are the clients that we enjoy working with. That determination and grit to "get it done" is the right attitude to have."
Though they've done work for international brands like Coca-Cola, Toyota, Universal Electronics, US Foods and Round Table Pizza, they are budget mindful and tailor projects to each client's needs regardless of the size of the business. They work with small "mom and pops" all the way to large corporations.  As Jason says, "small clients can grow to large ones!"
In his spare time, Jason enjoys staying active by hiking, traveling, camping, golfing and snowboarding with family and friends. However, his most important "development project" is teaching his 2 sons to be trustworthy and respectful humans.  
At the end of our conversation, I asked Jason to reveal the Visual Identity Group's superpower and was surprised by his answer: Listening.
"We have to listen to the clients to truly understand their business. What makes them tick? How are they special and different from the competition? By doing this, we're able to view their business model from their eyes as well as their competitors. From there, we can help separate their brand from the noise and make it stand out."
For more information and resources, please visit: Visual Identity Group.
Exclusive Resources
The Visual Identity Group has some special offers they're extending to our blog readers:
Free Performance Evaluation & 30-Minute consultation to review results and corrections necessary
Partner Deal: Mention this article and receive 10% off services such as: Custom Page Design & Theming, Custom Programming, MemberMouse Setup & Configuration, UX and Funnel Analysis, User Flow Analysis, Systems Integrations, E-Commerce, and Page Performance Optimization
---
Matt Brown
Matt is our enthusiastic Content Manager here at MemberMouse. Originally from Chicago, Matt now resides in the Pacific Northwest with his wife and cat. He loves reading, writing and getting outdoors.