How To Create A Sales Page With MemberMouse & Elementor
A few months ago, we released an in-depth video training about how you can build and design the core pages of your membership site with MemberMouse and Elementor. We received a lot of great feedback about how helpful this training was. But, we also heard some questions about how the principles we shared could be used to build other types of pages not shown in the initial video.
That's why we decided to create a follow-up training where we'll show you how to build one of the most important pages for your membership site or online course: your sales page.
In this video, you'll learn how to combine the power of MemberMouse and Elementor to build a dynamic sales page for your membership, online course, or coaching program. We're really excited to share this with you and hope it simplifies the process of building your sales page.
Ready to dive in? Click play on the video below.
Video Overview
| | |
| --- | --- |
| 0:00 | Intro & Overview |
| 3:54 | How to set up your products & membership levels |
| 8:31 | A quick look at customizing your checkout page |
| 10:01 | How to connect the functionality of MemberMouse & Elementor |
| 13:42 | Using menu anchor links to create a better user experience |
| 15:42 | Using membership levels to protect content |
What You'll Learn In This Video
In this over-the-shoulder tutorial, you'll learn how to build a fully functional sales page that allows you to sell multiple membership levels, online courses, or coaching packages. Plus, we'll show you a few cool tricks for optimizing the on-page experience for your users, customizing your checkout pages, adding bundles to your memberships, and more.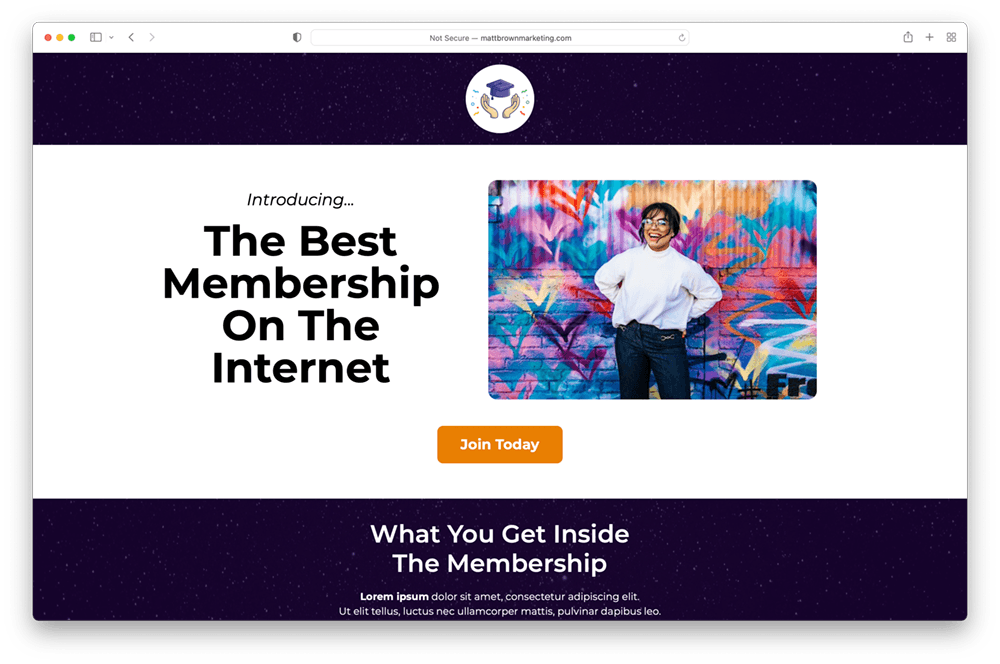 Important Note: In this video, we don't cover all of the design techniques you can use to combine the power of MemberMouse & Elementor. That can be found a comprehensive training we released earlier this year. You can watch that training here: How To Build Your Site With MemberMouse & Elementor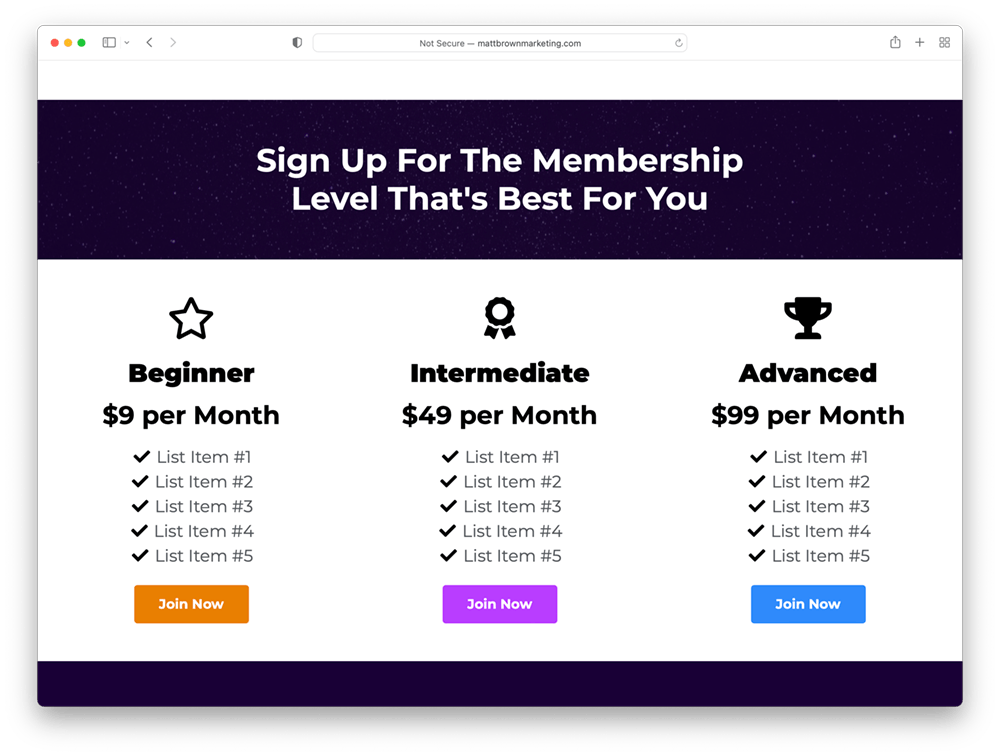 Mastering Content Protection
At 15:42 in the training, we show you the basics of how to use membership levels to protect content on your membership site. For more information about how this works, here's a great introductory video for this as part of our Master the Essentials video series and link to our Best Practices guide:
Wrapping Up
Thank you for checking out this MemberMouse and Elementor tutorial video. If you have any questions about what we've covered here, please let us know in the comments below. We love helping people build powerful and profitable membership sites and would be happy to assist you.
Additional Resources
---
Matt Brown
Matt is our enthusiastic Content Manager here at MemberMouse. Originally from Chicago, Matt now resides in the Pacific Northwest with his wife and cat. He loves reading, writing and getting outdoors.
Related content
---