Or reach out to our Implementation Partners
Below is a list of contractors who can help with full-service site implementation including MemberMouse configuration, site design, custom development, plugin selection, etc. This list is provided by MemberMouse as a resource for customers looking to engage a third party to help develop or consult on their site. The contractors listed below are not affiliated with MemberMouse. Please use your own judgement in determining whether a contractor is the right fit for your business.
---
Featured Partners

Codeable
Start a Project with Codeable and Get a Free Estimate
Got a MemberMouse customization project? Codeable is a service that connects you exclusively with pre-vetted freelance WordPress developers who can complete projects of all sizes with guaranteed quality. They have a thorough application process to ensure that you are matched with experts specifically qualified to work with MemberMouse and WordPress. Ultimately, you get to choose the developer based on Codeable's recommendations. Pricing is $70-$120 per hour and estimates are based on # of hours, complexity and urgency.
Highlights:
One-time or ongoing projects
530+ pre-vetted WordPress experts at your service
Helped 16,000+ customers with customization projects
Free estimate with no obligation to hire
28-day warranty period for bug fixing
---
MemberDev
Contact: https://memberdev.com/contact/
Website: https://memberdev.com/membermouse/
Developer Spotlight: MemberDev Developer Spotlight article
MemberDev offers an all-in-one platform that integrates seamlessly with MemberMouse! This platform offers a flexible content library, courses, event calendar, member directory, and other community features. It's perfect for MemberMouse customers looking to launch their first membership site or migrate an existing MM site.
In addition, MemberDev offers custom design and development for established membership businesses. They have a proven track record helping MemberMouse customers take their site and businesses to the next level.
Services:
Membership Platform Development
Coaching & Consulting
MemberMouse Setup + Configuration
MemberMouse Customizations and Migrations
Custom Membership Site Design / UX
Custom WP Theme/Plugin Development
---
Vic Dorfman
Contact: [email protected]
Website: https://memberfix.rocks
Developer Spotlight: MemberFix Developer Spotlight article
Vic Dorfman is a membership site expert, specializing in WordPress membership plugin setup, integration, troubleshooting, and support. Vic is also the founder of MemberFix, an unlimited Membership Site Support Service.
Services:
Membership Site Consulting
Membership Platform Migration
MemberMouse Setup & Configuration
Theme Selection & Implementation
Plugin Selection
3rd Party Integrations (Payment Processors, Email Marketing Services, etc.)
---

Mintun Media
Contact: [email protected]
Website: https://www.mintunmedia.com/membermouse-developers/

Ready to scale your membership business? Mintun Media has worked with hundreds of membership businesses to scale their membership, increase membership retention, and increase revenue. Finally feel at ease investing into your membership platform with a full 360 approach to your Digital Marketing Strategy with an agency that helps you scale through strategies that truly work. We're a marketing and development agency with an all US based team excited to scale your membership business.
Services:
Full membership site strategy, MemberMouse implementation and buildout
MemberMouse responsive and mobile ready pages to choose from
Make your membership site soar with the top websites by implementing cutting edge technologies and the newest improvements in UX/UI design.
Personally designed based on your unique personas that we help develop based on your membership history.
Implement full sign up conversion and retention strategy to continue growing your membership business.
With our track record of growing membership sites upwards of 350% for many of our clients, it's time for you to scale your membership business with Mintun Media.
We build and integrate with anything that has an API. We haven't been stumped yet!
We build on-site integrations and custom functionality to bring to life your exact vision.
US-based team of marketers and developers working together to grow your business with strategies we've implemented for our many clients.
Full marketing services to ensure the message we're conveying is the RIGHT one.
---
Profitable Media
Contact: http://www.profitablemedia.com/contact-us/
Website: http://www.profitablemedia.com/
Services:
MemberMouse Solutions Provider: Installation, Setup, Configuration, Platform Migrations, Data Migrations, 3rd party integrations and anything else MM Related.
Advanced Integrations: Custom MM Reporting, Custom 3rd Party API Integrations, Custom MemberMouse API Cart Development, CRM Integrations, Limelight Integrations, Email Marketing Integrations, Support Desk Integrations, you name it, we can integrate it!
Tracking Platform & Ecomm Integrations: HasOffers, Cake, Hitpath, Clickbank and any other tracking platform integration, setup and custom development.
WordPress Theme Setup, Customization, Plugin Development, Custom Themes, Custom Designs & PSD Conversion, Responsive Development and Responsive Site Conversions.
Custom Sales Funnel and MM API Cart and Upsell Systems.
---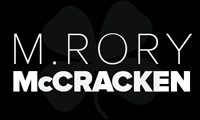 Rory McCracken
Contact: [email protected]
Website: https://rorymccracken.com
MemberMouse Work Example: Divine Harmony – customer success story
I specialize in custom design, development and expansion of WordPress websites for individuals, small businesses, non-profits and more! I have many years of experience building various types of membership sites with MemberMouse and I'd be happy to help you do the same!
Services:
Web Design
Web Development
Web Maintenance
Graphic Design
Print Design
Tech Support
Online Course Development
Email Marketing
---
Visual Identity Group
Contact: https://visualidentitygroup.com/contact
Website: https://membermouse.com/visual-identity-group
Developer Spotlight: Visual Identity Group Developer Spotlight article
For 20+ years, we have worked to provide our customers that big agency product with a more intimate personal touch, not found in many other boutique agencies. Our team represents the very best creative professionals from many different disciplines including brand strategy, marketing, social
media, public relations, creative design, application development, and custom programming. We assemble the right team for each project on an individual basis and give you our complete attention, expertise and innovation.
Simply put – our passion is to work with clients both big and small to improve their brand through storytelling and digital media to create immersive experiences that engage, inspire, and delight.
Here's what we can do for you:
Not sure where to begin or already have a plan? Great! We'd love to meet and discuss your business goals to understand your project and make recommendations where we see opportunities.
Need to look at your marketing goals to drive sales or brand awareness? No problem. We've got a killer creative team with experience working with large Fortune 500 brands, so we're confident we can help you too!
Need a website or mobile app? No problem. We're an award-winning agency that is proud of the work we've done. (And we love MemberMouse too)
Need custom software? Piece of cake. We're experience application developers that have worked on complicated projects for industries like genetics and healthcare. We've got you covered!
Most important of all, we're great communicators. Great projects succeed with great communication.
---
Implementation Partners
3200 Creative
Contact: [email protected]
Website: https://3200creative.com
Subscription Entrepreneur podcast episode: Proven SEO & Web Optimization Tips with Ryan Murray
We are Cathi and Ryan Murray, a digital design, development, and consultation team of 11 years.
We provide a wide variety of website design and development services while primarily specializing in WordPress. We also provide internet business consultation, search engine optimization, print design, digital illustration, and ebook publishing assistance.
Services:
Custom WordPress design and development
MemberMouse installation, setup, and development
Online business and website consulting
Non-WordPress to WordPress website migration
Graphic design and digital publishing design (ebooks)
---
Clifton Creative Web – Clifton Mbanugo
Contact: [email protected]
Website: https://cliftoncreativeweb.com
We develop beautiful and effective membership sites using MemberMouse. Tell us your Membership website vision and we'll make it real with a custom WordPress design and the very robust MemberMouse membership plugin.
Services:
Custom WordPress Website Design and Development
MemberMouse Integration and Customization
MemberMouse Setup and Installation
Online Marketing
---
K.Tek Systems, Inc. – Ron During
Contact: [email protected]
Website: http://www.ktek.com
Services:
Membership Site Consulting
MemberMouse Setup, Configuration & Data Migration
WordPress Theme Setup, Customization & Implementation
WordPress Plugin Setup and Development
Advanced MemberMouse Integrations and Development
---
Gary Smith
Contact: [email protected]
Website: http://garysmithmarketing.com
Gary Smith specializes in relatively heavy WordPress customizations, with a focus on building massive member-based systems with vast amounts of data and / or content driven functionality.
Services:
WordPress Customization
PSD to WordPress (HTML5 / Mobile Responsive)
Custom Theme Programming
Custom Plugin Development
Advanced MemberMouse Integrations
---
Tech Guys Who Get Marketing
Contact: [email protected]
Website: http://techguyswhogetmarketing.com/whitepapers
Services:
Custom designed themes (including Mobile Responsive designs)
MemberMouse Setup and Installation / Migration
Advanced MemberMouse integration and development
3rd Party Integrations
---