How to Optimize Your Membership Site with Smart Systems
By Amanda Northcutt on April 11, 2019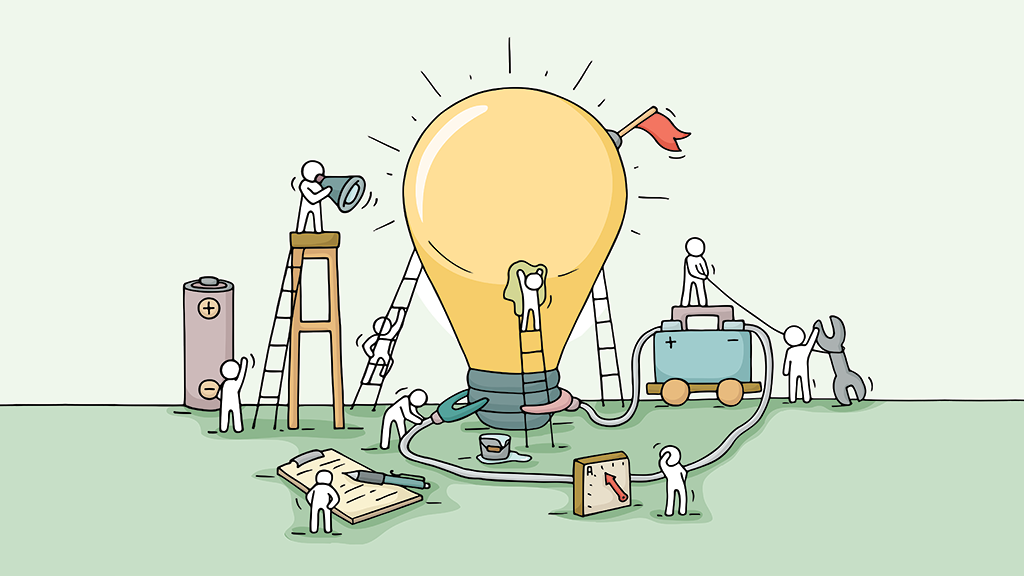 This article is the third and final installment of this epic series on exercising your RGA (revenue generating activity) muscles as a membership site owner. The first article in this series focuses on how to increase the profitability of your membership site. The second article is all about increasing the efficiency of the first four key systems of a successful membership site (you can see all eight systems below).
In this final article in the series, we're going to wrap up our conversation on how to create systems and automations to help run your membership site more effectively and efficiently.
As a quick reminder, there are two key elements of systems and automations:
Creating process documents
Delegating repetitive tasks to an online tool or outsourcing them to an assistant, freelancer, etc.
Be mindful that if the cost to automate or outsource a process exceeds the profit you would earn without it, it's usually not a good idea. If you are able to employ a person or certain automations to run parts of your business while allowing you to remain profitable, go for it!
I've broken membership site management in to 8 key areas where automations and systems can be implemented. This article will cover systems 5-8. If you missed Part 2 of this series, this article will make a lot more sense if you read it first.
Here are the systems:
Marketing
Lead nurturing
Onboarding
Engagement tracking
Content creation & delivery
Community management
Customer success
General management
Just like the systems that work in tandem to run your human body and keep you healthy, you need systems in your membership business in order to function, thrive, and even scale! All these systems work with and rely on the others to help you reach your goals and keep your sanity as an entrepreneur.
If you're ready to up level your membership site this year, put on your game face and let's dive in!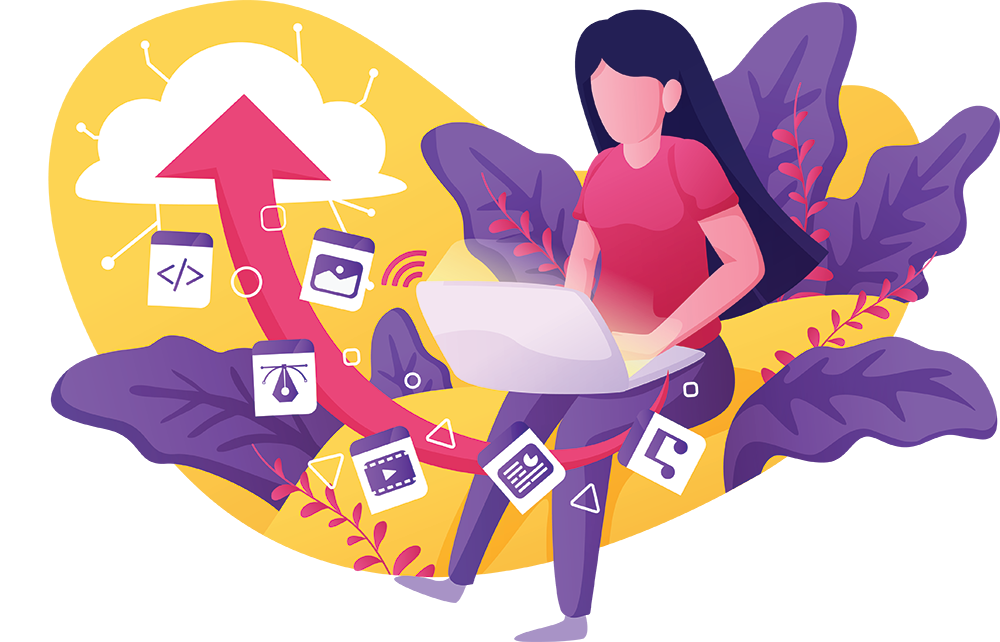 Content Creation
One of the most prevalent complaints I hear from membership site owners through our consultancy is how labor and time intensive it is to create new content for their members month after month, year after year. Sound familiar?
Finding the right balance of content for your paying members and then creating systems for content production will go a long way toward running a low(er) stress membership site and keeping your members happy.
And given the breadth of topics covered on membership sites all over the web, there's no one-size-fits-all answer to the question of how much content you should be producing. There is often a fine line between not enough vs. too much content depending on the nature of your membership site and the expectations of your members.
If you are running a site full of hobby hungry retirees with a lot of time on their hands, you're going to need to feed that need. However, if you're teaching business skills to single parents who are scrambling to keep their heads above water while trying to squeeze in time for your site, you need to err on the side of caution so you don't overwhelm your members to the point where they give up.
However, by keeping a tight pulse on the health of your site through KPI tracking (especially churn rate), engagement tracking, community participation, and surveys, you should be able to create a content calendar that is tenable to your audience and manageable for you.
Google Analytics and any reporting data on content consumption will be your best friends here as well. Get into the data and see what people are watching, reading, listening to, and participating in to see what's popular and what's superfluous. Keep an especially close eye on your overall site engagement, churn rate, community chatter, and content consumption as you make changes.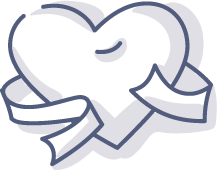 How to Create Content Your Members Will Love
Survey paying members to keep your ear to the ground, so to speak, and adjust your content strategy accordingly. Talk to your power users and get them to weigh in on your content strategy: the frequency at which you should release it, the medium in which they like to consume it (video, audio, text, other), and the contents of what you're releasing. Exit survey responses should also be considered when deciding on the amount and types of content you need in order to reduce churn.
Set accurate expectations up front of what your members can expect to get when they're learning about your site and what you have to offer. If you tell them exactly what to expect and they indicate they're good with that, (by paying you…) you're off to a great start!
That's not to say you can't make changes over time, you just need to create buy-in from your members and adjust marketing messages before doing so.
Once you find your "sweet spot" – that perfect place between too little and too much content – you have the opportunity to delight your customers with anything extra you bring to the table. I'll say it again: underpromise, then overdeliver = delighted customers and brand evangelists for your membership, aka power users!
And though you're the topic expert/celebrity on your site, consider allowing others to produce guest content, provided of course it's highly relevant and useful to your members.
Make a list of topic experts you can interview for a podcast, provide a guest article for your site, co-host a webinar with, or even create a workshop or course for your site in exchange for some level of access to your members. I feel certain there are experts out there looking to build their email list who would want to provide serious value to your members in exchange for some level of access to them.
It's worth saying that you must set boundaries and expectations up front of what your guest content will need to look like and the level of promotion for the guest's product or service that will be allowed. A relevant mention in an article and an opt-in opportunity for a lead magnet is commonly accepted.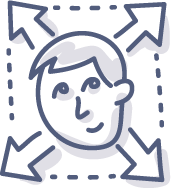 Work Smarter & Repurpose Your Content
Here's another quick tip to keep from overextending yourself (while hitting all possible learning styles): Record all of your content on video, have it transcribed, and then extract the audio.
Having your content 3 ways makes it easy to repurpose as well. For instance, if you speak at a trade show, conference, meetup, or a small business association, make sure that that talk gets recorded so you can best utilize the video, audio, and text of that talk.
That same tactic can be applied to any guest content that you produce for other publications: get permission to use the content for your own site, or even use it to inspire a spin-off workshop or course within your membership.
On the topic of repurposing content, if you align your content strategy inside your membership with your promotional/content marketing calendar, you can make your job significantly more efficient! The key is to batch create content for your membership, then strip down certain pieces for your blog, podcast, YouTube channel, and so on.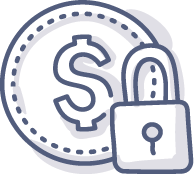 Choose Which Content Should be Free vs. Paid
To do this well, zero in on a free versus paid content strategy. I have two main approaches that you can read about in detail here. But, the easiest for ongoing, fresh free content is to use The Membership Guys' approach: strip out the what and the why of the content, but leave the how portion of the content for your paid members only. Then you can point your free readers to the problem's solution, which is inside your paid membership.
For example, if your membership teaches people how to build their own email lists, let your non-member readers know what that means and why it's important, but explain how to build the email list inside of your membership site, behind the paywall. It's critical to offer a lead magnet opt-in form on each piece of free content so you have the opportunity to capture and then strategically nurture leads via an automated email campaign.
Once you have an understanding of how much and what types of content to produce, you need to land on a free vs. paid content strategy. Then, create a robust content calendar. If you haven't done this before, start with a loose outline of what you're going to produce and publish over the next quarter. Work backwards from there to determine how you're going to coordinate that content and who all needs to be involved in its production.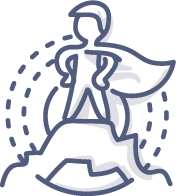 The Best Kept Secret of an Effective Content Creator
Then set aside a dedicated chunk of time at regular intervals (one to two per week ongoing) to batch produce and schedule the release of that content. Just as with every other system you set aside time to manage, you need to treat these content planning and production times as sacred – they are not to be interrupted or scheduled over.
And do yourself a huge favor and start creating cheat sheets (process documents!) on how to schedule out and batch produce your content. Refine these over time for maximum efficiency and employ automations and delegations as necessary. If you use the content stripping method I described above for your marketing efforts, include your methodology and step by step instructions for doing so on your PD, too.
When you batch produce content your ability to take advantage of automations increases as well. You can schedule emails to be sent, blog posts to be published, podcasts and videos to be released, courses to unveil, and so on.
Find a content production rhythm that works for and excites you. You started your membership site, at least in part, because of your enthusiasm for the topic you're teaching – so enjoy your time actually teaching it! If you can get yourself off of the content production hamster wheel and create appropriate systems, process documents, and automations, this should be a fun part of your job and relieve a lot of stress.
Ok! We've covered our first system. Head to Page 2 where we look at our next system: Community Management.