How to Optimize Your Membership Site with Smart Systems
By Amanda Northcutt on April 11, 2019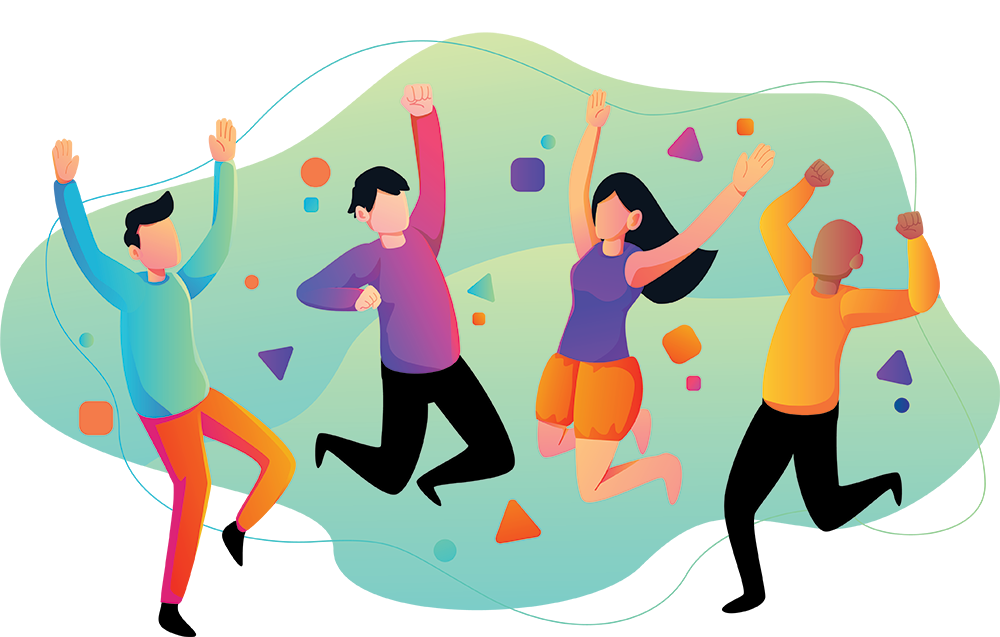 Customer Service & Success
Customer Success systems are the means by which you help your members achieve the success you advertised. You start setting expectations of what results your members can expect to get with your marketing messages. When you have a prospect, who decides they'd like to trade their money for those results, it's your responsibility to do everything within reason to help them succeed.
Set up automated processes through your onboarding and ongoing customer management to truly deliver on the promises you made to your members when they were considering joining your site.
Follow the steps I recommended in my second article in this series to create a stellar onboarding sequence – this is your first opportunity to help your new member get value from your site.
It's worth noting that engagement tracking truly falls under the umbrella category of Customer Success, however, it is such a broad and important topic that it deserves its own System, which you can find in article #2 of this series. I won't mention engagement tracking again within this section, but know that it is vitally important to customer success. Put the processes and automations in place recommended in the engagement tracking section in the previous article for best results.
One key component to ongoing customer success is to create a culture where feedback is not only accepted, but carefully considered and when appropriate, acted upon. Set the expectation during your onboarding sequence that you and your staff are just an email, online chat, or even a phone call away to help remove roadblocks to member success. Reinforce that attitude through your online community interactions and on a one-on-one basis.
Whenever you speak with a customer, have empathy, show kindness, apologize when necessary, and be solution oriented. If you have an upset customer, treat that as an opportunity to delight them! If that member's experience is so overwhelmingly positive when they approach you for help, they'll actually be a happier customer than before they had the problem.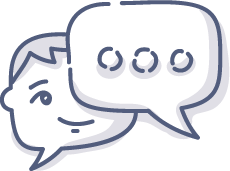 Ask Your Members for Honest Feedback
Surveying your current members one to two times per year is absolutely necessary. This furthers your culture of feedback and will likely turn up some useful information. I like to ask a few multiple-choice questions regarding content, the community, and overall experience for ease of data aggregation, but also offer a section for freeform feedback, whether positive or negative. A survey shouldn't take longer than 2-4 minutes to complete and make sure you thank people after they take it.
We recommend surveying different segments of your members based on their engagement level with your site. You will want to ask your power users different questions than you would your least engaged group. The least engaged group is far less likely to participate in a survey in the first place, so consider simply saying via email, "You are a valued member of our site and I want to help you succeed here. What problems or technical issues are keeping you from using the site more regularly? I'm here to help, please hit reply and let me know what we can do for you."
It's smart to ask your power users for referrals on a regular basis, again once or twice per year is appropriate. You can offer an affiliate program, special offers for each the referrer and referred if you like, but your happiest members are likely to provide referrals for free if you just make it easy for them. To do so, provide an email template or simple sell sheet with a special offer (discount or add-on benefit) that current members can email or text to a friend who might be interested in your site. Make that offer time or spot limited to encourage quick action. And most importantly, don't forget to actually ask for the referrals. Simply making those sales tools available on your site isn't enough to motivate action 99% of the time.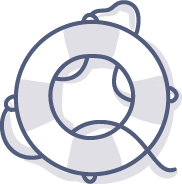 A Customer Support Strategy for Membership Sites
Using a purpose-built tool for support tickets and the overall customer service experience is hugely important with regard to systems, processes, automation, and delegation.  Using your Gmail account to handle support tickets is inefficient and unscalable.
We love HelpScout and highly recommend them, but no matter which service you use, it should be a purpose-built tool for customer service. A tool like HelpScout allows you to create attractive help documentation, live chat support, sophisticated reporting and more. Use a customer service tool to create templates and other helpful resources so you can delegate your customer service at some point.
One of the most successful, yet simplest customer success tactics we've seen employed by a number of membership sites is to send out a weekly email to your members with the aim of building excitement around your service and drawing people back on to the site.
That email should include a warm greeting, highlight recently released content, popular community conversations, upcoming content, and occasionally a quick member success story. Get a template in place with your email service provider and set aside time each week to create this email. Test different copy, content, and send times until you reach optimal open and click through rates. Refine a PD for this weekly email over time and delegate the task to a VA or staff member.
Proper expectation setting, creating a culture of feedback, surveying, using a customer service tool, and keeping tabs on member engagement are foundational to customer success. Your members joined your site to achieve some sort of outcome – it's your job to pave the way for them to get there and feel successful. Create PDs for every piece of this puzzle for efficiency, scalability, and sanity.
That's three systems down and one to go! Head to Page 4 for our final system.