7 Practical Ways to Lower your Refund Rate
Let's be honest. It's never a good feeling when a member asks for a refund. You've done all the hard work in acquiring them as a customer and now they want their money back.
Is there something wrong with your product? Are you charging too much for your membership? When someone asks for a refund, it's easy for these sorts of doubts and fears to start creeping in. But the truth of the matter is that issuing refunds is simply part of doing business – especially when it comes to online business. While a 0% refund rate is surely a noble aspiration, it's not realistic.
However, there are steps and measure you can take to drastically reduce your refund rate. In this blog post we'll look at 7 practical ways you can effectively reduce your refund rate.
1. Create High-Quality Content
It may seem obvious, but perhaps the most important thing you can do to reduce your refund rate is to ensure you are creating and selling high-quality content. No matter what format your content is in (written, audio, video, etc.), make sure it is of the highest possible caliber.
This doesn't mean that everything you create needs to conform to a Hollywood movie studio production quality. What we mean when we say high-quality content here essentially comes down to value. Your content needs to add value into the lives of your customers. It should give them the resources they need to move towards their goals and achieve their desired outcome.
Think about the reason why someone would buy your product or join your membership in the first place. Are you helping them achieve a certain health, finance, or relationship goal? If you can help your customers achieve whatever their desired outcome may be, the likelihood of them asking for a refund drops dramatically.
On the flipside, creating and selling low-quality and low-value content is a surefire way to increase refund rates. There's nothing worse than purchasing something and feeling like you've been lied to or cheated in some way. If your content isn't actually helping your customers by adding value to their lives, you can almost be sure they'll ask for a refund.
2. Optimize Your Onboarding
Once you have the quality and value of your product, service, or content dialed in you can focus on providing a world-class onboarding experience for your customers. Providing a warm and helpful welcome to new customers is a proven way to reduce refund rates. Here are a few ideas you can use to upgrade your onboarding experience:
Provide a Welcome Webinar

This can be evergreen content new customers get access to or something you do on an ongoing basis.

Create a Quick Start Guide to help ensure their success

What are your customers trying to achieve? What is their goal or desired outcome. Put together a quick-start guide that shows them how they can get started with your product, service, or course. This helps them get off on the right foot.

Send new customers an unexpected bonus for free

Do you have a product that's related to what your customer just bought? Maybe it's an e-book or course you know they'd be interested in. You can try sending it to your new customers for free as a gift.

Highlight case studies of your members who have successfully achieved their desired outcome

Put together a series of case studies that validates the efficacy of your product or membership. This can help remind your customers of the benefits they'll achieve after they complete your course or stick with your membership.
A fine-tuned onboarding experience can help set your members up for success. The more welcomed they feel, the less likely they are to leave and ask for a refund. Many times, when someone first signs up for a course or membership, they're hit with the reality of how much work is actually involved in achieving their goal. But, if they see that other members in your community are achieving the results they want, they'll be motivated to stick with your program.
3. Offer a Trial
If you have an exceptionally high refund rate, it could be because you're not offering a trial period. In this instance, you may have people joining your membership or buying your product simply because they're curious to see what's inside. If you can create a low barrier to entry trial for prospective customers, you can weed out people who may have only bought to kick the tires.
It's important to keep in mind that you don't necessarily even need to create a free trial. While a free trial may be ideal for certain products or markets, you might find that a $1 trial period or a similar paid trial works well to reduce your refund rate. The key here is to experiment a bit and find out what works for your specific market and business. Feel free to get creative with the way you structure a trial period.
4. Follow Up with Your Customers
To keep your refund rate down, it's crucial that you follow up with your members or customers at key intervals. Remember, for a membership site that bills on a recurring basis, the sales process does not end after that first payment. Since the lifetime value of your customer is spread across recurring payment rather than an initial sale, retention is the name of the game for membership sites. Because of this, your sales-process should take place over an extended period of time. By following up with your customers on an ongoing basis, you keep your members engaged and can remind them of the value you bring to the table. Exactly when you follow up with your members depends on the specifics of your business. However, here are a few follow up ideas to get you started:
Send a congratulatory email after someone has completed a module in your course
Check in with your customers after 30, 60, or 90 days and find out how they are doing
If a member hasn't logged into their account in 30 days or so, you can message them and help them re-engage with your product or membership
Send a 1-year anniversary email thanking your customer for sticking with your membership
When you have a system in place to follow up and check in with your members, not only will you have a way of reducing your refund rate, but you'll also be getting invaluable feedback from your customers. You can then use this feedback to further fine tune your product or membership, thus creating a better, more valuable experience for everyone.
5. Propose a Downsell
If and when someone does ask for a refund, you can use that as an opportunity to retain them as a customer and save the sale. Whether someone requests a refund through an automated system on your membership site or sends an email in, you can take that opportunity to offer them a downsell. When someone requests a refund, ask them if they'd consider staying or keeping the product for a discount.
What's great is that all MemberMouse plans come with "save-the-sale" pages built in. You can use these pages to craft downsell offers that will be displayed whenever someone requests refunds. A certain percentage of your customers will accept the discounted offer. For everyone that does, you've just retained a customer and lowered your refund rate.
6. Ask "Why?"
When a customer or member does receive a refund, make sure to ask them why they were unhappy with your product or membership. Maybe there is something about your offering that you can't see. Your customers who were unhappy with your product could give you a key insight about your business that might help reduce your refund rate in the future.
Maybe there is something missing from your product or membership that you can add. Or maybe the price point for what you are offering is way off. Whatever their reason for requesting a refund is, the important thing is to find out why. By asking your customers why they wanted a refund, you'll have the information necessary to make an adjustment to your product, price, or guarantee.
And that leads us to our final practical step to reduce refund rates…
7. Create a Customer-Centric Guarantee
The art and science of crafting a guarantee deserves a blog-post unto itself. However, for our purposes here, the thing to keep in mind is the importance a guarantee plays in your customers' behavior.
If your guarantee period is too short, your customers may get overwhelmed trying to evaluate the value of your product and ask for a refund before time runs out. While it may seem counterintuitive, a strong money-back guarantee with a longer duration period can actually help you keep your refunds down. An interesting article from the Washington Post describes a phenomenon called the "endowment effect." What this essentially signifies is that the longer a customer has a product, the more attached they feel to it. The more attached someone feels to your product, the less likely they are to return it and ask for a refund.
However, the above example may not work for your business and should not be taken as gospel. The key here is to design a guarantee that gives your customers enough time and space to evaluate and use your product. Yes, you may expose yourself to a few "smash and grab" customers who try and take advantage of your guarantee. We'd recommend not focusing too much time or energy on these people, and instead devote your resources to serving your true customers.
If you're still aiming for a 0% refund rate, there is one way to accomplish it. That's by having a "no refunds" guarantee. While this sort of policy will certainly detract many potential buyers who may be swayed to buy with a risk-reversal strategy in place, it will give you the power to not issue refunds at all. If you're considering adopting a "no refunds" policy, do so with caution.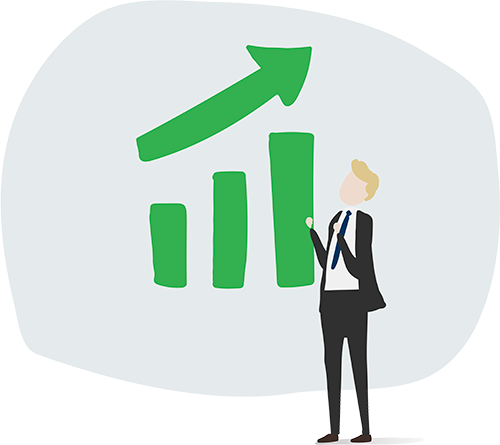 Wrapping Up
And there you have it! 7 practical ways you can reduce your refund rate. Whether it's by increasing the quality of your content, creating a better onboarding or follow-up system, or crafting irresistible downsells/discounts, we hope you find a way to reduce your refunds and increase the profitability of your membership business.
If you have found a creative way to reduce refunds for your business that's not on this list, we'd love to hear about it. Please leave a comment below and share it with our readers.
---
Matt Brown
Matt is our enthusiastic Content Manager here at MemberMouse. Originally from Chicago, Matt now resides in the Pacific Northwest with his wife and cat. He loves reading, writing and getting outdoors.
Related content
---