What Are Email Templates Used for?
Email Templates are a simple way to send automated emails to your members and can make use of MemberMouse's intelligent SmartTag™ system. When used in an email template, SmartTags™ will personalize the email to each member, automatically adding specific information relevant to the member.
Managing Email Templates
In the MemberMouse menu go to Email Settings and click on the Email Templates tab.
There you will see the Forgot Password Email template as shown below: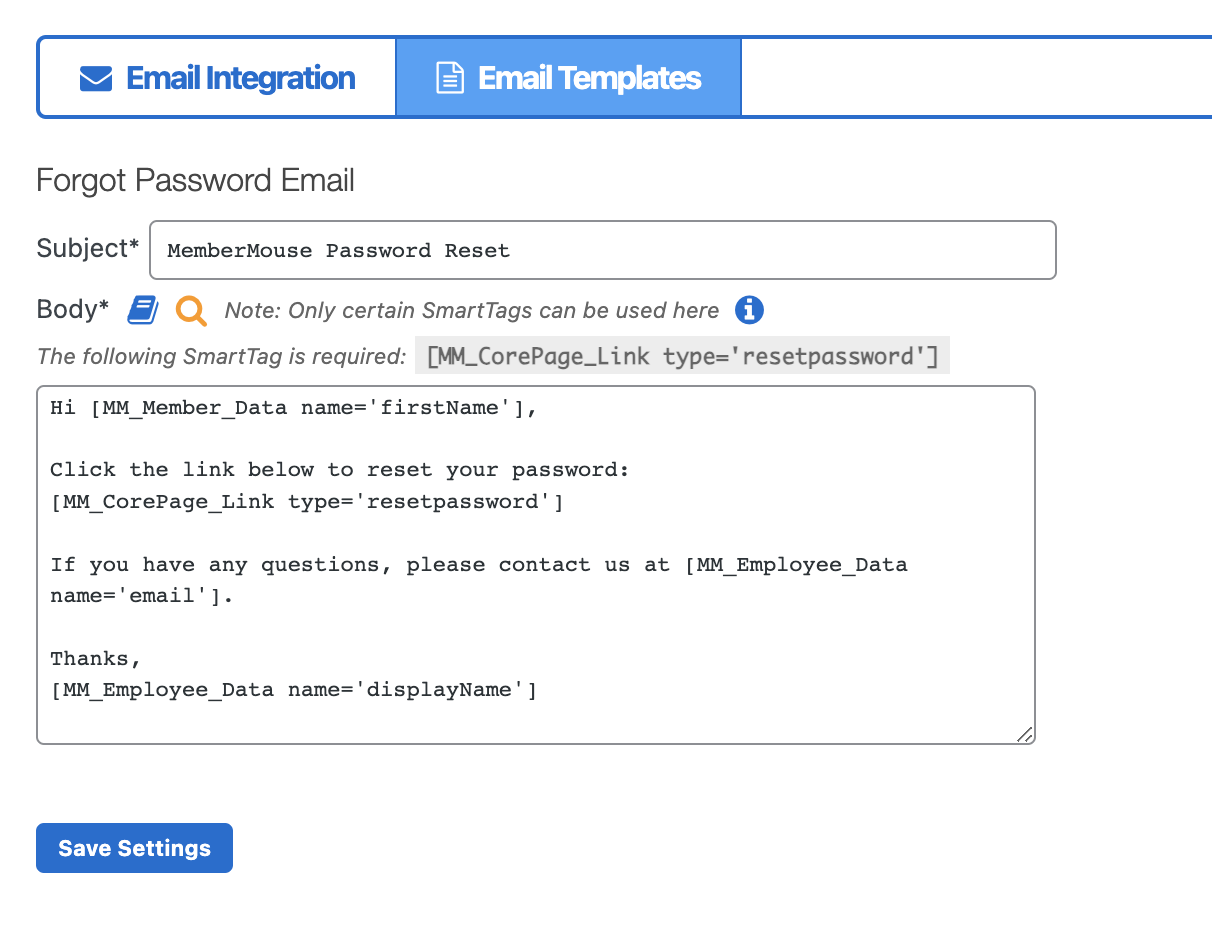 To learn more about working with this email template, go to the article Customize the Forgot Password Email Template.
Looking to Send Emails Based on Other Triggers?
You're looking for Push Notifications! Our Push Notifications interface can be found under the Developer Tools menu in MemberMouse.
By default, there is one push notification configured upon installation, one triggered to Send an Overdue Payment Notification to Customers. This is completely customizable and can be modified to suit your needs. To edit this notification, go to Developer Tools > Push Notifications, and choose the Notification for 'Rebill Payment Failed' from the list. This push notification is a built-in part of our automated overdue payment handling process.
Take a look at our Using Push Notifications article for an overview and links to ideas and processes for setting up email notifications.
Push Notifications are powerful tools that allow you to perform actions, based on real time events in MemberMouse. For example you can have an email notification sent to a member of your team when new members join, send an email receipt to members when payments are made, or even call a custom PHP script when the status of a member's account changes, giving you an opportunity to update any proprietary databases that you may want to synchronize with your membership site.