What is the Access Rights tab?
The Access Rights tab allows you to make changes to a member's account. You may comp a membership or bundle giving the member access for free, place an order for a member, or find a purchase link to email to your members for making a purchase.



Managing a Member's Access Rights
In the MemberMouse menu, go to Manage Members and click on any member's email or click on the edit icon to be directed to the member details page. Click on the Access Rights tab.
Here you have the ability to change a member's membership level, apply a bundle, or activate a membership because it has been paused or canceled.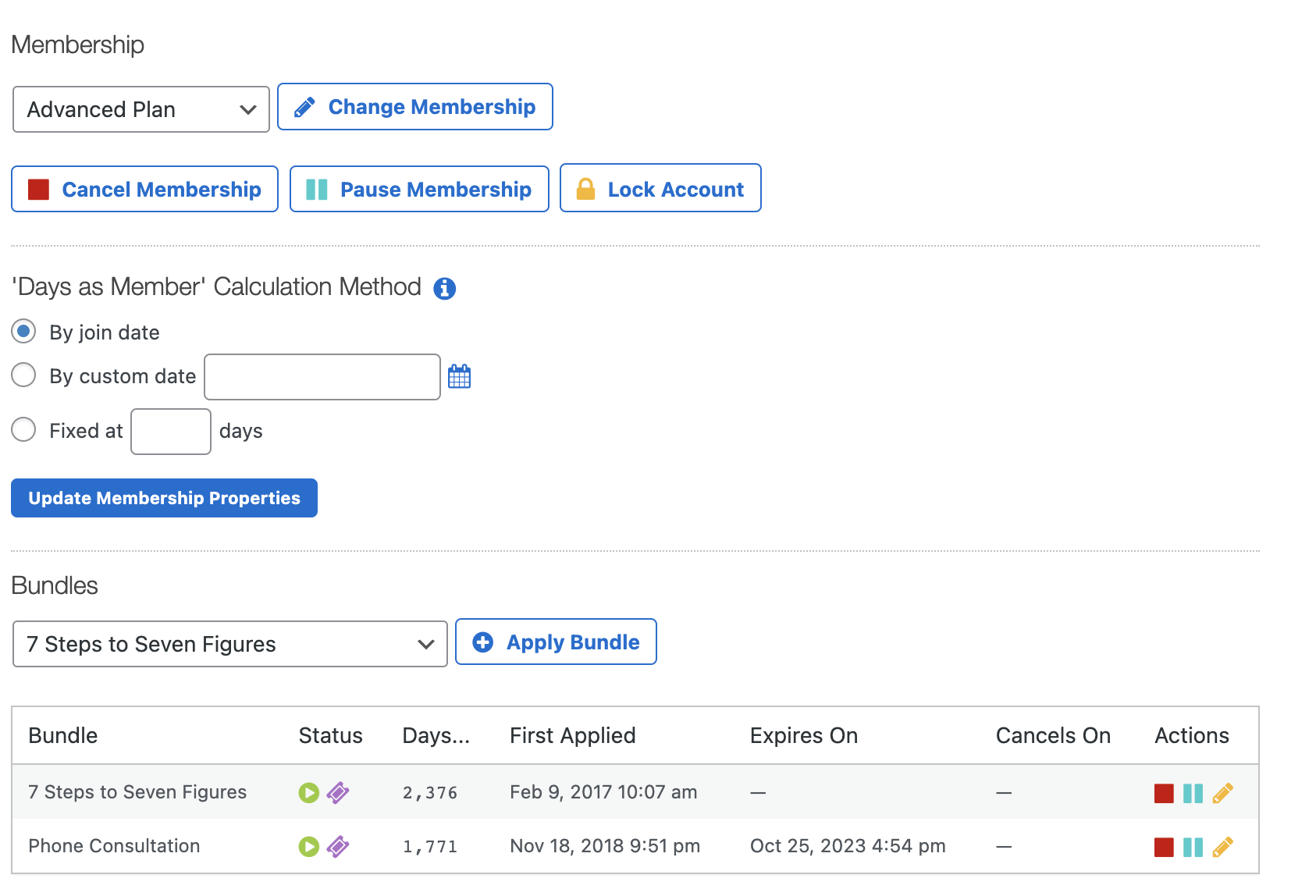 To learn more about working with the Payment Options dialog see the following articles: