The Enterprise Level Membership Plugin for WordPress
---
Solutions for every business
MemberMouse is built to support anything you can dream up.
Explore the features that empower coaches, entrepreneurs, foodies and more.
---
Built to Last
MemberMouse is built for everyone, from startups to the enterprise.
---
Quick links to great things
---
12+ Years of Happy Customers
We love our customers and are thrilled to be a part of their success.
Customer Showcase View All Reviews
---
Once we transitioned to MemberMouse, we were able to spend far less time managing customer accounts, issuing refunds, and the like. Their system puts all of our core management tasks in one place with a clean and simple interface. MemberMouse makes it easy to give the right customer the right information.
Chuck Mullins
I really like the ease in which I can protect pages between members and prospects. It's so simple to be able to secure the page that it makes the process in creating new content and securing it for my members easy. The other great feature is the ability to analyze the analytics. I'm able to easily access information on when individuals are subscribing to the membership and how engaged they are with the content. I love that I'm able to see how many pages they've accessed and what exact pages they are accessing. This provides great feedback and insight into what information members are consuming to help create... read more
Emily Du Plessis
MemberMouse is the only software that allows us to automate the account creation (and bundle applying) process, without using a built-in payment processor. We are in Hungary, so we just simply cannot use the built-in payment processors - but we need automation, and applying free bundles just do the trick for us. So that being said, you guys gave us the one and only solution! :) So actually we made all of our income because of you. Without your software we would not be able to automate everything.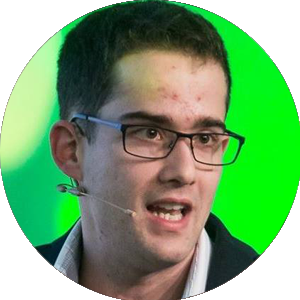 Andras Szoke
We decided to change our online business fundamentally by creating two types of membership - one for the small group of really dedicated fans, and one for our newsletter subscribers. MemberMouse was recommended to us, and it has done a fantastic job effortlessly doing complex tasks like managing site access, billing clients, sending reminders out and then keeping us updated with a full-on reporting suite that's a delight for a numbers junkie. One feature especially worth mentioning is the ability to show a completely different home page to each tier of membership, as well as to non-members. It's a feature that's hugely complex to set up on your... read more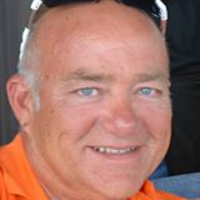 Mike Cliffe-Jones
Industry Leading Support
Our dedicated support staff are available 7 days a week, 9 AM to 5 PM PST, to assist with any questions you have. We pride ourselves on our personable and detail-oriented service. Our support suite is one of the most extensive in our industry, and the high level of documentation demonstrates our commitment to helping you achieve success with our software.
2021 Support Stats
---
94%
Customer Satisfaction
2 hours
Avg. Response Time
715+
Support Docs & Videos
---
Integrate & Build
Integrate the tools you already use with the MemberMouse Platform using our built-in integrations or build your own with our powerful developer tools.
---

---
Get Started Today
Start building your membership site with MemberMouse!
Please enter a valid email and try again
Easy setup • 14 day free trial • Cancel at any time
---
"At the heart of any good membership software are people. Ours, and yours. Here at MemberMouse, we are proud to serve you so that you can make a difference in your members' lives. Let us know how we can help."