The Enterprise Level Membership Plugin for WordPress
---
For Businesses
"MemberMouse paid for itself the moment I installed it and serves as our complete one-stop-shop for membership levels, checkout and upsells, recurring billing, course and product access and so much more. Our business couldn't run without it."
Kirk Du Plessis
For Developers
"We build enterprise level membership sites and apps for our customers. MemberMouse is the only membership plugin on the market that can provide the flexibility, extension and functionality that we need. It's a core part of our development stack."
Ali Jafarian
Built to Last
MemberMouse is built for everyone, from startups to the enterprise.
---
10+ Years of Happy Customers
We love our customers and are thrilled to be a part of their success.
Customer Showcase View All Reviews
---
Since switching to MemberMouse, I've been able to make running my Academy my full time job. I tried numerous other membership solutions prior to MemberMouse, but none of them had the same flexibility and support. By far, being able to offer memberships and bundles is my top feature. When I changed over from my old membership software, I had many people that had purchased lifetime access to my composition course, and I needed a way to allow them access to certain features of the site, without having to give them... read more
Jon Brantingham
MemberMouse is the heart of our business. We use it to setup multiple membership levels customers are able to access. This include both monthly memberships and one off memberships. We use the extensive reporting section along with Stripe, PayPal and email marketing integrations. I have used other membership software in other businesses. MemberMouse is so well integrated with WordPress. Everything is intuitive and for lack of a better word, hackable. If I can think it, I can usually figure out how to make it happen with MemberMouse.
Tania Zaetta
MemberMouse is critical to my business everyday. With a subscription revenue model, pay per song (a la carte eCommerce) and physical product sales, my back office is tricky but organized and easy to operate. Lots of info, easy tutorials and MM Academy make it easy for me to use it. Tech is not my highest skill but help is on every page and I can find an answer quickly & solve my own problems. Great company, support and service. Can't operate without you! Thanks!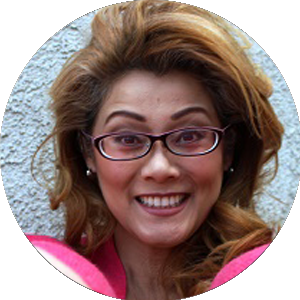 Jenny Rodriguez
I really like the ease in which I can protect pages between members and prospects. It's so simple to be able to secure the page that it makes the process in creating new content and securing it for my members easy. The other great feature is the ability to analyze the analytics. I'm able to easily access information on when individuals are subscribing to the membership and how engaged they are with the content. I love that I'm able to see how many pages they've accessed and what exact pages... read more
Emily Du Plessis
EfficaceMente.com is the leading Italian site on personal development, with more than 1 million page views per month and 55k newsletter subscribers. EfficaceMente has multiple eCourses on different subjects and we use MemberMouse to deliver them to our customers. MemberMouse was especially useful to streamline all the selling and delivering process of our eCourses. Introducing the 1-click upsell resulted in an immediate +18% increase in sales. In general, thanks to MemberMouse our customers can now manage all of their purchases in much more easy way.
Andrea Guiliodori
My sole source of income used to be online coaching, which took up a great deal of my time. When I launched my Member's Area I made more in one month than I had in the past year. The checkout flow solved a lot of my problems for me. I was really struggling to integrate lots of different solutions/platforms to achieve everything I wanted. Using MemberMouse I am able to set up a new product in a matter of minutes, give the customer access to all the right content and... read more
Will Owen
Overall, I'd say ease of use has been huge in creating products to sell on my site. I love that I can make content available over time so my students are forced to do each day's lesson before going on to the next. Because of the capabilities of drip feed, and how well it works for my high tier products, I'm on my way to tripling my income.
Jason Timothy
We've been able to stabilize our tech environment, meaning much less customer support issues that we would previously have to escalate to our developer to solve. We've been able to increase revenue by 45%. Many of MemberMouse's features have dramatically reduced the number of hours spent on customer support each day.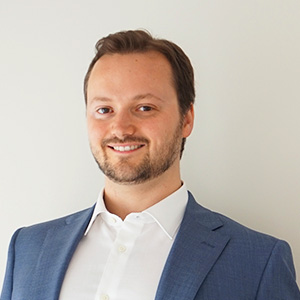 Luke Ward
Previous
Next
Industry Leading Support
Our dedicated support staff are available 7 days a week, 9 AM to 5 PM PST, to assist with any questions you have. We pride ourselves on our personable and detail-oriented service. Our support suite is one of the most extensive in our industry, and the high level of documentation demonstrates our commitment to helping you achieve success with our software.
2020 Support Stats
---
96%
Customer Satisfaction
90 min
Avg. Response Time
675+
Support Docs & Videos
---
Integrate & Build
Integrate the tools you already use with the MemberMouse Platform using our built-in integrations or build your own with our powerful developer tools.
---
---
Get Started Today
Start building your membership site with MemberMouse!
Please enter a valid email and try again
Easy setup • 14 day free trial • Cancel at any time
---
"At the heart of any good membership software are people. Ours, and yours. Here at MemberMouse, we are proud to serve you so that you can make a difference in your members' lives. Let us know how we can help."