The Enterprise Level Membership Plugin for WordPress
---
Solutions for every business
MemberMouse is built to support anything you can dream up.
Explore the features that empower coaches, entrepreneurs, course creators and more.
---
Built to Last
For over 13 years, MemberMouse has been the leader in solutions for membership and subscription businesses on WordPress. We are an independently-owned small business committed to nurturing authentic relationships, and designing the most reliable, flexible, and scalable WordPress membership plugin.
---
Quick links to great things
---
13+ Years of Happy Customers
We love our customers and are thrilled to be a part of their success.
Customer Showcase View All Reviews
---
I was impressed with the level of documentation and support that MemberMouse provided for the migration process. All of your videos were up-to-date and walked me through the process step-by-step. That gave me a lot of confidence in MemberMouse and helped me know I was making the right decision. As I was migrating over I found out about a lot of exciting features that I had always wanted with the other plugin. Things like the ability to do product bundles, subscription upgrades and downgrades, and easy member management for my customer support team. The reporting suite was another big one. As a business owner, I have always known... read more
George Papazov
MemberMouse is the heart of our business. We use it to setup multiple membership levels customers are able to access. This include both monthly memberships and one off memberships. We use the extensive reporting section along with Stripe, PayPal and email marketing integrations. I have used other membership software in other businesses. MemberMouse is so well integrated with WordPress. Everything is intuitive and for lack of a better word, hackable. If I can think it, I can usually figure out how to make it happen with MemberMouse.
Tania Zaetta
My sole source of income used to be online coaching, which took up a great deal of my time. When I launched my Member's Area I made more in one month than I had in the past year. The checkout flow solved a lot of my problems for me. I was really struggling to integrate lots of different solutions/platforms to achieve everything I wanted. Using MemberMouse I am able to set up a new product in a matter of minutes, give the customer access to all the right content and follow-up with automated emails. Enabling customers to pay through Stipe or PayPal is also a huge plus. Email... read more
Will Owen
MemberMouse is the only software that allows us to automate the account creation (and bundle applying) process, without using a built-in payment processor. We are in Hungary, so we just simply cannot use the built-in payment processors - but we need automation, and applying free bundles just do the trick for us. So that being said, you guys gave us the one and only solution! :) So actually we made all of our income because of you. Without your software we would not be able to automate everything.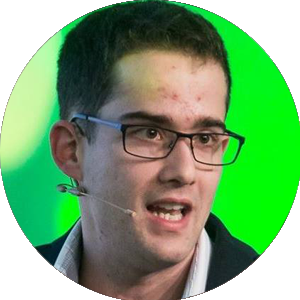 Andras Szoke
Industry Leading Support
Our dedicated support staff are available 7 days a week, 9 AM to 5 PM PST, to assist with any questions you have. We pride ourselves on our personable and detail-oriented service. Our support suite is one of the most extensive in our industry, and the high level of documentation demonstrates our commitment to helping you achieve success with our software.
2022 Support Stats
---
94%
Customer Satisfaction
1.5 hours
Avg. Response Time
765+
Support Docs & Videos
---
Integrate & Build
Integrate the tools you already use with the MemberMouse Platform using our built-in integrations or build your own with our powerful developer tools.
---

---
Get Started Today
Start building your membership site with MemberMouse!
Please enter a valid email and try again
Easy setup • 14 day free trial • Cancel at any time
---
"At the heart of any good membership software are people. Ours, and yours. Here at MemberMouse, we are proud to serve you so that you can make a difference in your members' lives. Let us know how we can help."