The Enterprise Level Membership Plugin for WordPress
---
Solutions for every business
MemberMouse is built to support anything you can dream up.
Explore the features that empower coaches, entrepreneurs, course creators and more.
---
Built to Last
MemberMouse is built for everyone, from startups to the enterprise.
---
Quick links to great things
---
12+ Years of Happy Customers
We love our customers and are thrilled to be a part of their success.
Customer Showcase View All Reviews
---
MemberMouse is the heart of our business. We use it to setup multiple membership levels customers are able to access. This include both monthly memberships and one off memberships. We use the extensive reporting section along with Stripe, PayPal and email marketing integrations. I have used other membership software in other businesses. MemberMouse is so well integrated with WordPress. Everything is intuitive and for lack of a better word, hackable. If I can think it, I can usually figure out how to make it happen with MemberMouse.
Tania Zaetta
Since switching to MemberMouse, I've been able to make running my Academy my full time job. I tried numerous other membership solutions prior to MemberMouse, but none of them had the same flexibility and support. By far, being able to offer memberships and bundles is my top feature. When I changed over from my old membership software, I had many people that had purchased lifetime access to my composition course, and I needed a way to allow them access to certain features of the site, without having to give them monthly memberships. I was able to do this with a bundle, and then use the monthly membership for... read more
Jon Brantingham
MemberMouse has made it easier for us to actually build our product and membership setup the way we like - there's very few limitations to how bundles can be defined and combined. That's sped up our production process considerably. Push notifications let us sync user registration, purchase, and other activity with our other software so we can see what's happening in realtime and segment our email lists based on what people are doing. The speed of development seems to be well ahead of other membership platforms we've used before, and many of our requests and bugs we've found have been added/fixed in the regular releases. That earns a... read more
Andy Fossett
I was really impressed by the reporting suite. It gives great analysis of your membership website and helps you to see what plans are performing well. As your membership website grows, analytics will become more important to your future development and marketing endeavors, so this is an essential part of MemberMouse. ...There are a lot of great membership plugins available for WordPress, and MemberMouse rightfully deserves to be regarded as one of the best.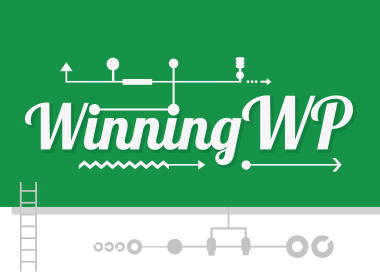 Kevin Muldoon
Industry Leading Support
Our dedicated support staff are available 7 days a week, 9 AM to 5 PM PST, to assist with any questions you have. We pride ourselves on our personable and detail-oriented service. Our support suite is one of the most extensive in our industry, and the high level of documentation demonstrates our commitment to helping you achieve success with our software.
2022 Support Stats
---
94%
Customer Satisfaction
1.5 hours
Avg. Response Time
765+
Support Docs & Videos
---
Integrate & Build
Integrate the tools you already use with the MemberMouse Platform using our built-in integrations or build your own with our powerful developer tools.
---

---
Get Started Today
Start building your membership site with MemberMouse!
Please enter a valid email and try again
Easy setup • 14 day free trial • Cancel at any time
---
"At the heart of any good membership software are people. Ours, and yours. Here at MemberMouse, we are proud to serve you so that you can make a difference in your members' lives. Let us know how we can help."