The Enterprise Level Membership Plugin for WordPress
---
For Businesses
"MemberMouse paid for itself the moment I installed it and serves as our complete one-stop-shop for membership levels, checkout and upsells, recurring billing, course and product access and so much more. Our business couldn't run without it."
Kirk Du Plessis
For Developers
"We build enterprise level membership sites and apps for our customers. MemberMouse is the only membership plugin on the market that can provide the flexibility, extension and functionality that we need. It's a core part of our development stack."
Ali Jafarian
Built to Last
MemberMouse is built for everyone, from startups to the enterprise.
---
10 Years of Happy Customers
We love our customers and are thrilled to be a part of their success.
Customer Showcase View All Reviews
---
MemberMouse is a lifesaver, and after using several alternatives it's our go-to choice for membership sites. I personally love that MM uses a monthly billing revenue model, because it incentivizes the developers to keep the software up to date and constantly improve and expand its functionality, which is a key element most the competitors are missing - sitting stagnant and outdated after years!
Cody McKibben
I really like the ease in which I can protect pages between members and prospects. It's so simple to be able to secure the page that it makes the process in creating new content and securing it for my members easy. The other great feature is the ability to analyze the analytics. I'm able to easily access information on when individuals are subscribing to the membership and how engaged they are with the content. I love that I'm able to see how many pages they've accessed and what exact pages... read more
Emily Du Plessis
MemberMouse adds tremendous value to our business. We do thousands of individual transactions every month, and we therefore needed an "enterprise" quality membership website plugin to support and run our business. MemberMouse is simply the best product on the market.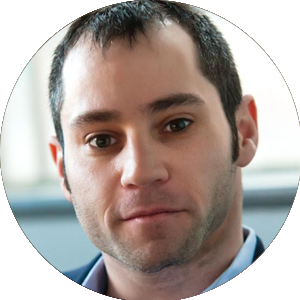 Seth Rosen
MemberMouse keeps members-only content private and allows participants to access their archives for any given month when they were a member. The interface is very user-friendly for both our members and administrators. MemberMouse has features that are hard to find in other membership plugins, which often support multi-level access but fail to segment members based on different course topics and bundles. We appreciate the flexibility that MemberMouse offers for our program.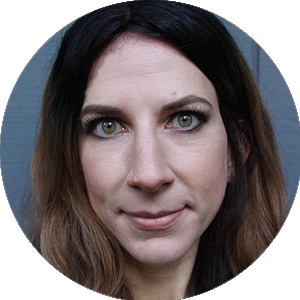 Satya Khan
Love it!! Already got some friends to sign up and they love it too. Feels good to know I can grow my business on a solid platform that I trust. MemberMouse has some amazing features I haven't found in any other membership plugin that enable us to maximize profitability such as one click up-sells and save the sale offers. The feature that allows us to see the site from the perspective of different membership levels without having to set up different accounts is a huge time saver. Also the unmatched... read more
Tom Bills
We've been able to stabilize our tech environment, meaning much less customer support issues that we would previously have to escalate to our developer to solve. We've been able to increase revenue by 45%. Many of MemberMouse's features have dramatically reduced the number of hours spent on customer support each day.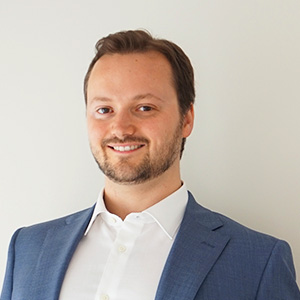 Luke Ward
We use MemberMouse to sell print and digital subscriptions, to run our paywall, and to manage our member database. While not explicitly designed as a tool for selling subscriptions to a print magazine, we were able to modify MemberMouse for our purposes and have been happy with the results. We've grown our subscriber base over 300% since joining MemberMouse. Some of that is natural to our early growth, but we attribute some of it to MemberMouse's built in tools, which have been central to our sales strategy. The support has... read more
Harry Backlund
MemberMouse is the only software that allows us to automate the account creation (and bundle applying) process, without using a built-in payment processor. We are in Hungary, so we just simply cannot use the built-in payment processors - but we need automation, and applying free bundles just do the trick for us. So that being said, you guys gave us the one and only solution! :) So actually we made all of our income because of you. Without your software we would not be able to automate everything.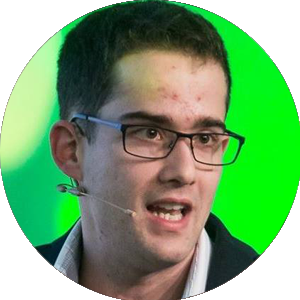 Andras Szoke
Previous
Next
Industry Leading Support
Our dedicated support staff are available 7 days a week, 9 AM to 5 PM PST, to assist with any questions you have. We pride ourselves on our personable and detail-oriented service. Our support suite is one of the most extensive in our industry, and the high level of documentation demonstrates our commitment to helping you achieve success with our software.
2020 Support Stats
---
96%
Customer Satisfaction
90 min
Avg. Response Time
675+
Support Docs & Videos
---
Integrate & Build
Integrate the tools you already use with the MemberMouse Platform using our built-in integrations or build your own with our powerful developer tools.
---
---
Get Started Today
Start building your membership site with MemberMouse!
Please enter a valid email and try again
Easy setup • 14 day free trial • Cancel at any time
---
"At the heart of any good membership software are people. Ours, and yours. Here at MemberMouse, we are proud to serve you so that you can make a difference in your members' lives. Let us know how we can help."