The Enterprise Level Membership Plugin for WordPress
---
Solutions for every business
MemberMouse is built to support anything you can dream up.
Explore the features that empower coaches, entrepreneurs, foodies and more.
---
Built to Last
MemberMouse is built for everyone, from startups to the enterprise.
---
Quick links to great things
---
12+ Years of Happy Customers
We love our customers and are thrilled to be a part of their success.
Customer Showcase View All Reviews
---
MemberMouse is a great platform that helps us easily manage our members and our content at the same time. But the great thing also is that they keep entrepreneurs and marketing growth in mind and with tools like one-click upsells it makes it so much easier to serve our members' needs.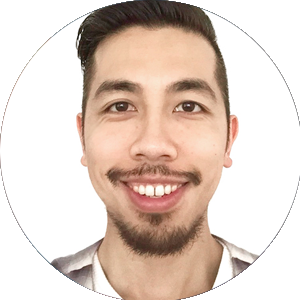 Jessey Kwong
Since switching to MemberMouse, I've been able to make running my Academy my full time job. I tried numerous other membership solutions prior to MemberMouse, but none of them had the same flexibility and support. By far, being able to offer memberships and bundles is my top feature. When I changed over from my old membership software, I had many people that had purchased lifetime access to my composition course, and I needed a way to allow them access to certain features of the site, without having to give them monthly memberships. I was able to do this with a bundle, and then use the monthly membership for... read more
Jon Brantingham
MemberMouse is a lifesaver, and after using several alternatives it's our go-to choice for membership sites. I personally love that MM uses a monthly billing revenue model, because it incentivizes the developers to keep the software up to date and constantly improve and expand its functionality, which is a key element most the competitors are missing - sitting stagnant and outdated after years!
Cody McKibben
MemberMouse has allowed me to transition from having 80% of my business based on selling my own time and 20% on online products to being almost 100% based on scaleable online products. It's at the core of my whole business. MemberMouse is the only tool I know that properly uses Stripe's token system to allow one-click upsells at any point using the customer's stored credit card. This gives a huge boost to sales. Bonus feature: the advanced developer tools allowed me to integrate MemberMouse with all my obscure systems before official integration was available!
Ian Brodie
Industry Leading Support
Our dedicated support staff are available 7 days a week, 9 AM to 5 PM PST, to assist with any questions you have. We pride ourselves on our personable and detail-oriented service. Our support suite is one of the most extensive in our industry, and the high level of documentation demonstrates our commitment to helping you achieve success with our software.
2021 Support Stats
---
94%
Customer Satisfaction
2 hours
Avg. Response Time
715+
Support Docs & Videos
---
Integrate & Build
Integrate the tools you already use with the MemberMouse Platform using our built-in integrations or build your own with our powerful developer tools.
---

---
Get Started Today
Start building your membership site with MemberMouse!
Please enter a valid email and try again
Easy setup • 14 day free trial • Cancel at any time
---
"At the heart of any good membership software are people. Ours, and yours. Here at MemberMouse, we are proud to serve you so that you can make a difference in your members' lives. Let us know how we can help."