The Enterprise Level Membership Plugin for WordPress
---
Solutions for every business
MemberMouse is built to support anything you can dream up.
Explore the features that empower coaches, entrepreneurs, foodies and more.
---
Built to Last
MemberMouse is built for everyone, from startups to the enterprise.
---
Quick links to great things
---
12+ Years of Happy Customers
We love our customers and are thrilled to be a part of their success.
Customer Showcase View All Reviews
---
I was able to use MemberMouse to finally build a custom membership site that I'm proud of. The features and the flexibility really make MemberMouse stand above the others. I've used two other membership plugins, and I had real problems with both. MemberMouse not only just seems to work, but the support I received really sealed the deal. I'm a customer for life now, because I know that anything I want to accomplish with my membership site can be achieved because of the incredible support system they have and the amazing flexibility the platform offers.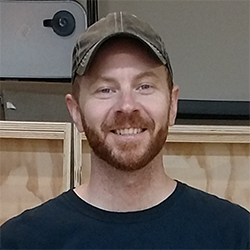 Adam Henley
If you're looking for the tool with the most features, it's hard to beat MemberMouse. ...This particular solution comes with all the basic features you would expect, including membership tiers, user management, and content protection. However, it also includes a lot of functionality that other plugins don't include, such as the option to fully customize your checkout pages.
Will Morris
I'd rather our company be spending our time working on great products than spending time doing menial tasks that can be automated. And, that's exactly what MemberMouse does – it automates our membership platform so we can step back and work on what matters.
Chris Palmer
EfficaceMente.com is the leading Italian site on personal development, with more than 1 million page views per month and 55k newsletter subscribers. EfficaceMente has multiple eCourses on different subjects and we use MemberMouse to deliver them to our customers. MemberMouse was especially useful to streamline all the selling and delivering process of our eCourses. Introducing the 1-click upsell resulted in an immediate +18% increase in sales. In general, thanks to MemberMouse our customers can now manage all of their purchases in much more easy way.
Andrea Guiliodori
Industry Leading Support
Our dedicated support staff are available 7 days a week, 9 AM to 5 PM PST, to assist with any questions you have. We pride ourselves on our personable and detail-oriented service. Our support suite is one of the most extensive in our industry, and the high level of documentation demonstrates our commitment to helping you achieve success with our software.
2022 Support Stats
---
94%
Customer Satisfaction
1.5 hours
Avg. Response Time
765+
Support Docs & Videos
---
Integrate & Build
Integrate the tools you already use with the MemberMouse Platform using our built-in integrations or build your own with our powerful developer tools.
---

---
Get Started Today
Start building your membership site with MemberMouse!
Please enter a valid email and try again
Easy setup • 14 day free trial • Cancel at any time
---
"At the heart of any good membership software are people. Ours, and yours. Here at MemberMouse, we are proud to serve you so that you can make a difference in your members' lives. Let us know how we can help."