The Enterprise Level Membership Plugin for WordPress
---
For Businesses
"MemberMouse paid for itself the moment I installed it and serves as our complete one-stop-shop for membership levels, checkout and upsells, recurring billing, course and product access and so much more. Our business couldn't run without it."
Kirk Du Plessis
For Developers
"We build enterprise level membership sites and apps for our customers. MemberMouse is the only membership plugin on the market that can provide the flexibility, extension and functionality that we need. It's a core part of our development stack."
Ali Jafarian
Built to Last
MemberMouse is built for everyone, from startups to the enterprise.
---
10 Years of Happy Customers
We love our customers and are thrilled to be a part of their success.
Customer Showcase View All Reviews
---
MemberMouse has made it easier for us to actually build our product and membership setup the way we like - there's very few limitations to how bundles can be defined and combined. That's sped up our production process considerably. Push notifications let us sync user registration, purchase, and other activity with our other software so we can see what's happening in realtime and segment our email lists based on what people are doing. The speed of development seems to be well ahead of other membership platforms we've used before, and... read more
Andy Fossett
I can't say enough about how glad I am that I found MemberMouse. When I first installed it, I was pleasantly surprised to see that every page on the backend of the site has clear, concise video tutorials, which made setting up my membership site so easy to do. I also like the fact that MM works with my Wordpress site, and not on top of it. I tried using other lesson/member plugins, but a lot of those take over the site and I wanted to have control over the... read more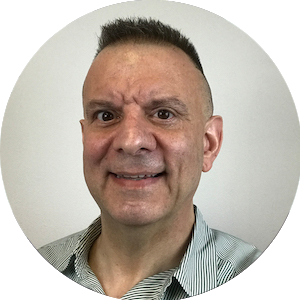 Michael DiGiacomo
We use MemberMouse as our student management system exclusively. Without it, we would be forced to manually perform student access which, with over 600 students, would be a nightmare! When we moved to MemberMouse, we saw an increase in sales of more than 36% while simultaneously decreasing the amount of support required to register new students for our courses. It's been a real game-changer for us.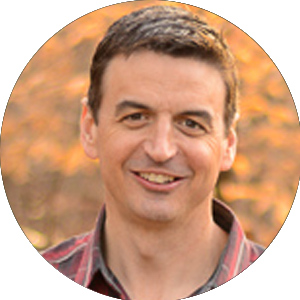 Ben Robinson
I've spent many years producing both free and paid training courses that teach people how to produce their music. MemberMouse allows me to provide all my training programs in one convenient dashboard area where members can access them 24/7, as well as sign up for free courses or purchases new ones. I love how simple MemberMouse makes keeping track of the most important stats. You can see exactly how many signups you're getting (by day / week / month etc.) and exactly how many sales you've made. Before using MemberMouse... read more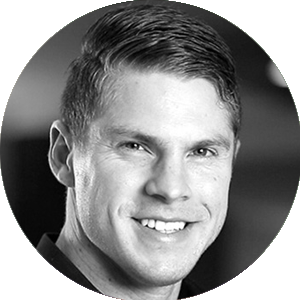 Rob Williams
We tried a lot of different subscription platforms before landing on MemberMouse, and none of them really came close to what this one has to offer. While it's not a perfect system, they're constantly upgrading it to make it as perfect as it can be. By including a subscription service, we've increased our sales by about 500% over the past year (woohoo!), and we have very little support burden due to the automated nature of MemberMouse.
Neely Quinn
MemberMouse is a lifesaver, and after using several alternatives it's our go-to choice for membership sites. I personally love that MM uses a monthly billing revenue model, because it incentivizes the developers to keep the software up to date and constantly improve and expand its functionality, which is a key element most the competitors are missing - sitting stagnant and outdated after years!
Cody McKibben
Using MemberMouse definitely helps with customer service as the software makes it easy for members to purchase, cancel or update their payment information. We increased sales 500% in 60 days after deciding what our core product offering will be and offering members a trial. The average daily revenue has increased and our monthly revenue doubled each month for the first 90 days. I basically run this site myself, from anything technical to customer support. I appreciate the self-service tools provided by your system so members can manage their accounts without... read more
Sharon Herzog
We use MemberMouse to sell print and digital subscriptions, to run our paywall, and to manage our member database. While not explicitly designed as a tool for selling subscriptions to a print magazine, we were able to modify MemberMouse for our purposes and have been happy with the results. We've grown our subscriber base over 300% since joining MemberMouse. Some of that is natural to our early growth, but we attribute some of it to MemberMouse's built in tools, which have been central to our sales strategy. The support has... read more
Harry Backlund
Previous
Next
Industry Leading Support
Our dedicated support staff are available 7 days a week, 9 AM to 5 PM PST, to assist with any questions you have. We pride ourselves on our personable and detail-oriented service. Our support suite is one of the most extensive in our industry, and the high level of documentation demonstrates our commitment to helping you achieve success with our software.
2020 Support Stats
---
96%
Customer Satisfaction
90 min
Avg. Response Time
675+
Support Docs & Videos
---
Integrate & Build
Integrate the tools you already use with the MemberMouse Platform using our built-in integrations or build your own with our powerful developer tools.
---
---
Get Started Today
Start building your membership site with MemberMouse!
Please enter a valid email and try again
Easy setup • 14 day free trial • Cancel at any time
---
"At the heart of any good membership software are people. Ours, and yours. Here at MemberMouse, we are proud to serve you so that you can make a difference in your members' lives. Let us know how we can help."