The Enterprise Level Membership Plugin for WordPress
---
Solutions for every business
MemberMouse is built to support anything you can dream up.
Explore the features that empower coaches, entrepreneurs, course creators and more.
---
Built to Last
MemberMouse is built for everyone, from startups to the enterprise.
---
Quick links to great things
---
12+ Years of Happy Customers
We love our customers and are thrilled to be a part of their success.
Customer Showcase View All Reviews
---
If you want to build a robust and complex WordPress site or need advanced solutions to boost your site, we recommend picking MemberMouse. The platform has led the charge with its incredible features such as price split testing, rescheduling features, and more. To succeed in building your dream site, MemberMouse is the best fit. ...The on-demand video customer support is quite impressive, and they also provide in-depth documentation and video tutorials to help you get up running. If you are looking for a reliable and affordable WordPress membership plugin, MemberMouse is the best option available.

WPCity Review
I use MemberMouse to manage my memberships. A Premium Members gets access to all the lessons and tutorials on the site. I use SmartTags to manage what content is shown to visitors and members. This allows me to show a description of a lesson for SEO but yet hide the video lesson to people who are not visitors. I also use the SmartTag for affiliates so I can show a different message to people who respond from an email or marketing campaign. Also with the affiliate codes it makes it easy for me to see what marketing campaigns are working. I thought I'd be dealing with more support... read more
Dan Wassink
I have a confession to make: my experience of WordPress plugins was installing tiny widgets that fixed very isolated issues on my website. A decision taken out of necessity not possibility. MemberMouse caught me by surprise. The fact that such a powerful and all-encompassing membership solution is available out-of-the-box blew my mind. MemberMouse contains all the features and functionality you need to run a membership site efficiently and profitably. Running your membership site on MemberMouse replaces a ton of manual work. It takes care of sign-ups, onboarding, community management, account management, monetisation and retention – if it's needed to keep members happy and your site profitable, MemberMouse has... read more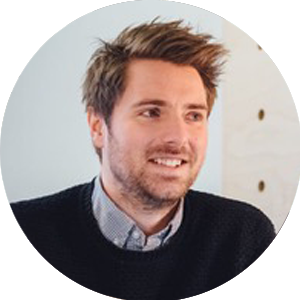 Stuart Goulden
Our membership is used to allow access to certain areas of the site for people with registration. With registration we can pick and choose who sees what, which people can print info, etc. It also allows us to collect leads and get in touch with serious clients. Allowing the site to customize to the user has allowed for easier lead generation. The registration portion allows us to see which people are just "kicking tires" and who is ready to build. This helps us keep our overhead as low as possible.
Chris Sparks
Industry Leading Support
Our dedicated support staff are available 7 days a week, 9 AM to 5 PM PST, to assist with any questions you have. We pride ourselves on our personable and detail-oriented service. Our support suite is one of the most extensive in our industry, and the high level of documentation demonstrates our commitment to helping you achieve success with our software.
2022 Support Stats
---
94%
Customer Satisfaction
1.5 hours
Avg. Response Time
765+
Support Docs & Videos
---
Integrate & Build
Integrate the tools you already use with the MemberMouse Platform using our built-in integrations or build your own with our powerful developer tools.
---

---
Get Started Today
Start building your membership site with MemberMouse!
Please enter a valid email and try again
Easy setup • 14 day free trial • Cancel at any time
---
"At the heart of any good membership software are people. Ours, and yours. Here at MemberMouse, we are proud to serve you so that you can make a difference in your members' lives. Let us know how we can help."